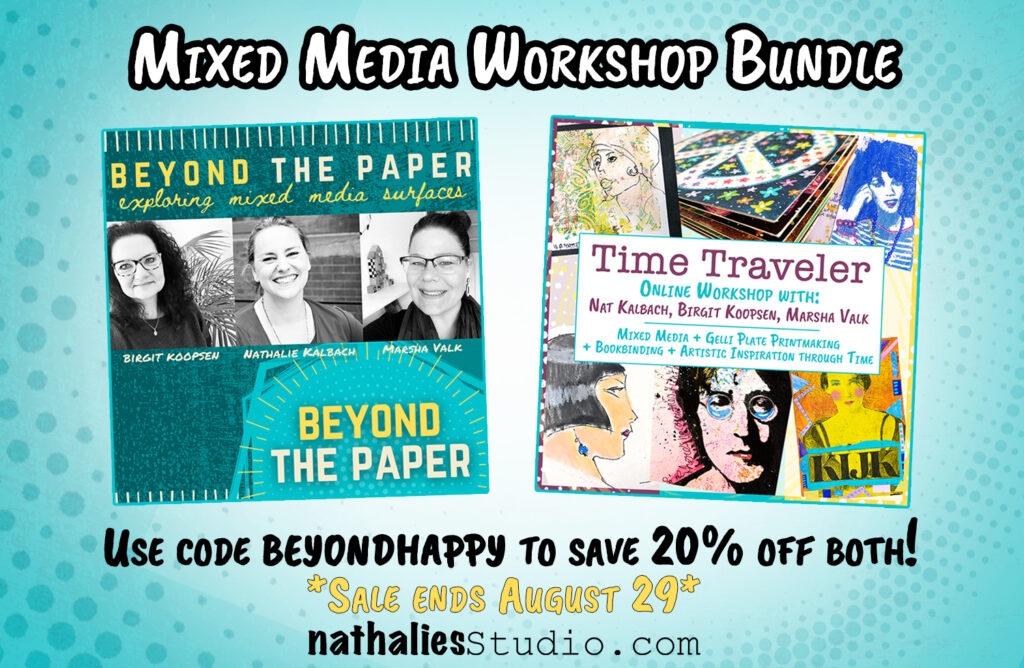 Final days of summer and final days for the Workshop Bundle Sale!
Use the coupon code beyondhappy to save 20% when you register for both the Beyond the Paper and Time Traveler online workshops. Sale ends TOMORROW, August 29 2022 at 11:59pm NYC time.
Get back to creating with two interesting takes on mixed media. Beyond the Paper looks at creating on alternative substrates and will take you through a variety of techniques to help you expand your mixed media horizons. Time Traveler will have you exploring different stylistic eras for inspiration in this gelli plate printmaking and bookbinding workshop.
See you in the classrooms!