I'm super excited to be teaching 3 workshops at Scrapbooking Forever in Westlake Village in Southern California: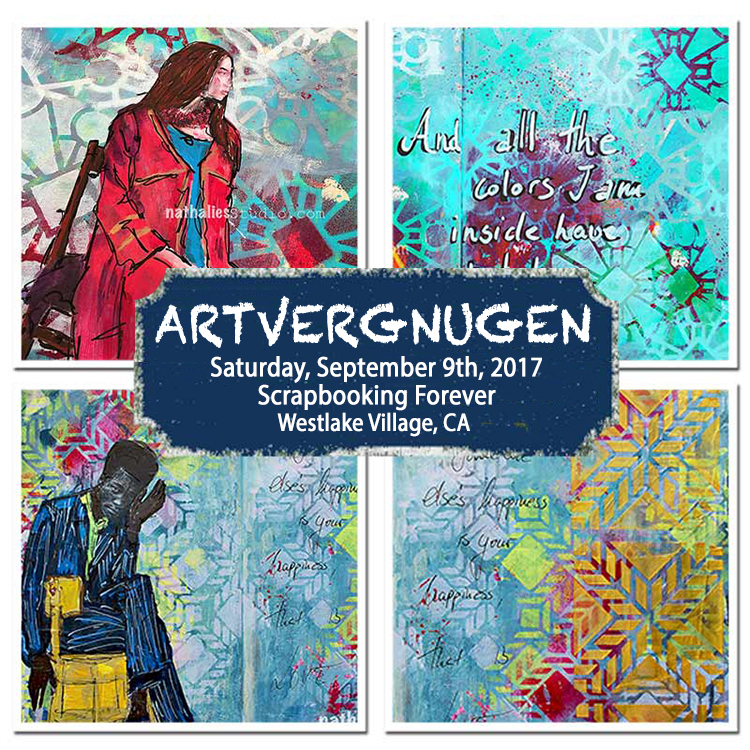 September 9, 2017, 10:00am – 6:00pm: Artvergnugen – Art Journaling Workshop
It starts the moment you sit down, an experience that is distinctly art journaling. A quick exhilaration, a sense of control, the art media's surprising responsiveness as if they were simply an extension of you. There is a word for this creative experience: Artvergnugen! Artvergnugen is what makes your journal a piece of art. Join me and play with different art media and supplies; discover fun layering techniques with stamps, stencils and acrylic paints. Let's talk about colors, composition, love-it or list-it to truly reveal your own style, and learn techniques, tips and tricks to take your art journaling further and turn it into Artvergnugen.
---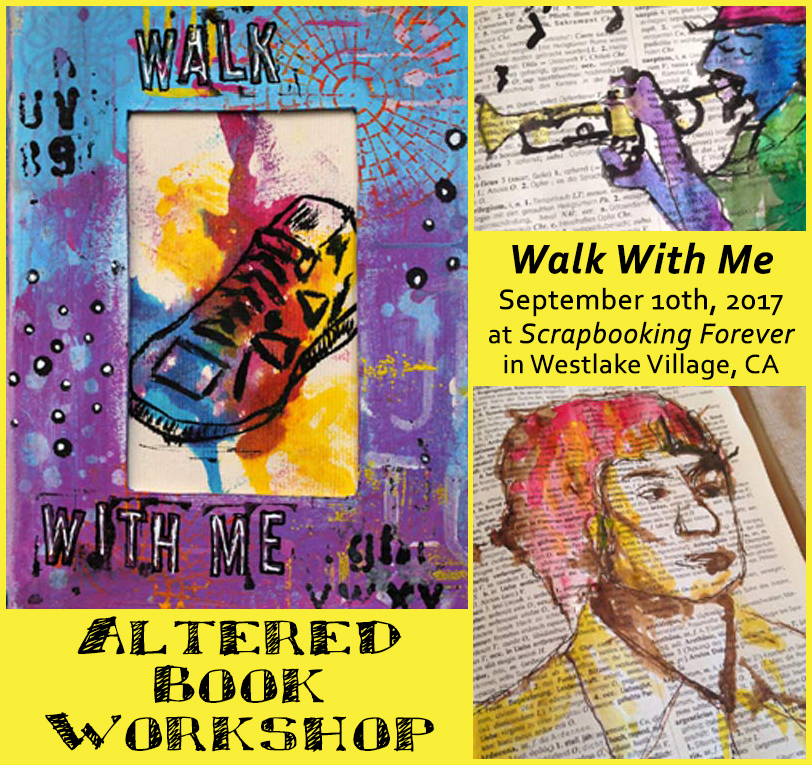 September 10, 2017, 9:00am – 1:00pm: Walk With Me – Altered Book Workshop
There is something so beautiful about a book – the cover, the spine, the paper, the typography and it makes a beautiful companion on a journey. Walk with Me and give an old and maybe discarded book a new colorful life. Learn fun stenciling, stamping and book altering techniques, how to draw when you can't draw and use the book as a wonderful substrate to create a beautiful keepsake. Use acrylic paints, and inks and fun tools and techniques and be ready for a fun ride.
---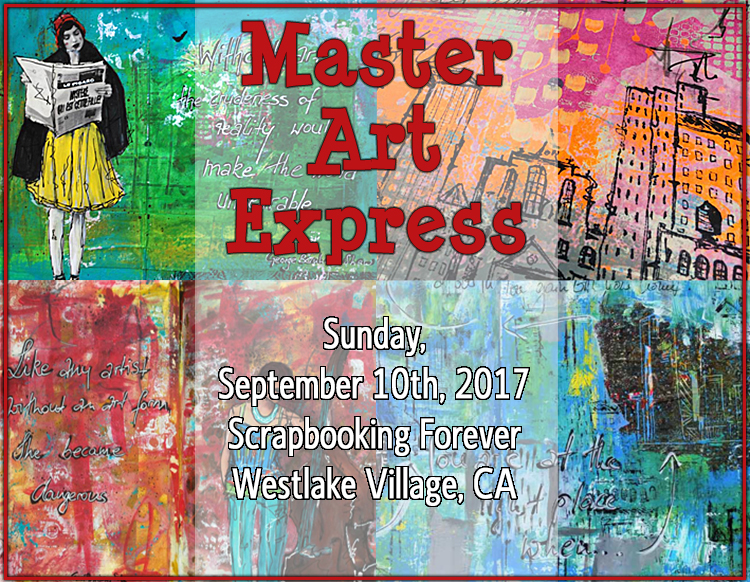 September 10, 2017, 2:00pm – 6:00pm: Master Art Express – Art Journaling Workshop
Imagine you could take a trip through Europe and at each stop one of the many masters of European art would materialize and invite you to explore their art to implement into your art journal. Let's take this imaginary trip together and explore different European artists at each station, taking their artwork as an inspiration for mixed media techniques and colors. We will discuss why some things work and why some things don't work and will solve the little "problems" that sometimes occur while creating art. Work with acrylic paints, acrylic inks, different tools and materials and gain a deeper knowledge about the versatility and possibilities of your art materials. Let the travel itself be part of the journey and take the elements of art in to push your own art journaling style just a notch further.
---
Can't come to Southern California, but want to take a class with me? Check out my In-Person- Classes Page – where I am constantly updating where I will be teaching in the next couple months.