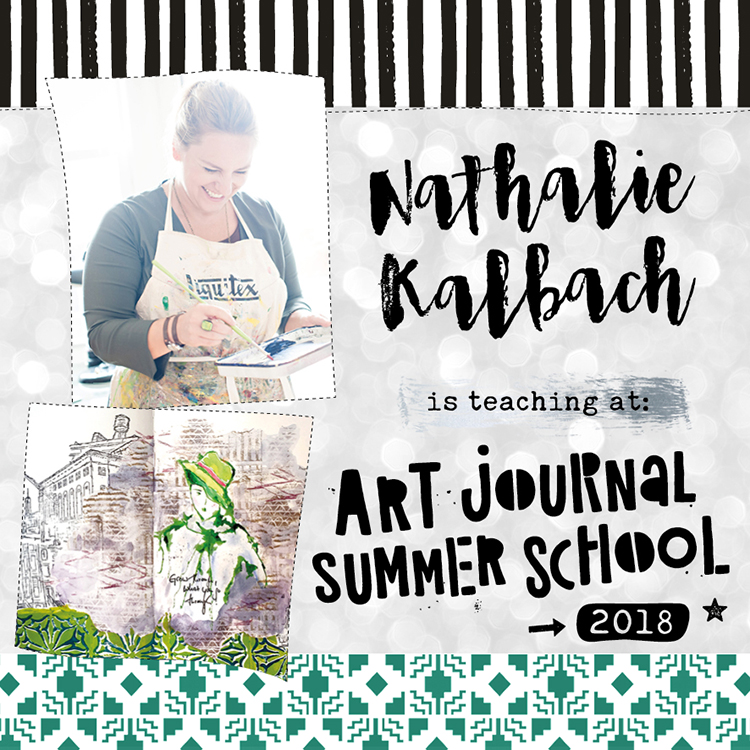 It's time for Art Journal Summer School! How about some creative fun for your artsy summer?
Join me and 12 other awesome teachers for a 10 week online workshop to keep you art journaling this summer. I love the whole idea of this workshop because it is designed to fit in your busy summer schedule – no big commitments here! There will be 21 fun, short downloadable videos and 1 e-book, and all of the teachers will be using similar materials that can fit in a small travel bag, so you can take us with you, wherever summer takes YOU!
Enroll TODAY! Sign up by May 31st, 2018 for Early Bird Pricing. Class begins July 1st.
Here are the teachers: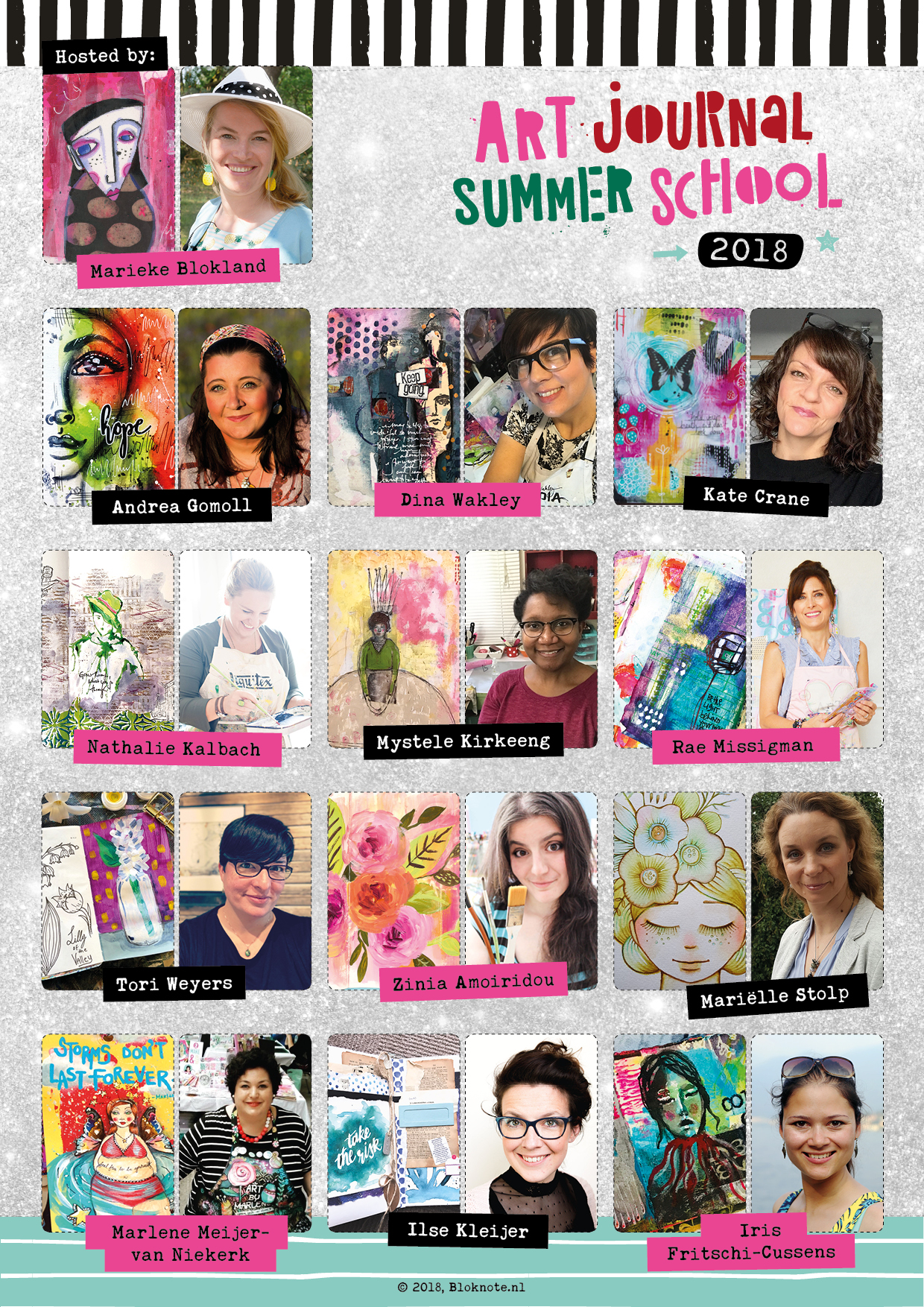 Summer is a great time to get inspired by new activities, adventures, vacations, family time and whatever else you have planned. You can add Art Journal Summer School to the mix for some fun learning and make sure you stay creative even if you're at the beach or on your back porch.

For all the details, teacher bios, and everything you need to know about Art Journal Summer School, please click HERE.
I hope you join us this summer!