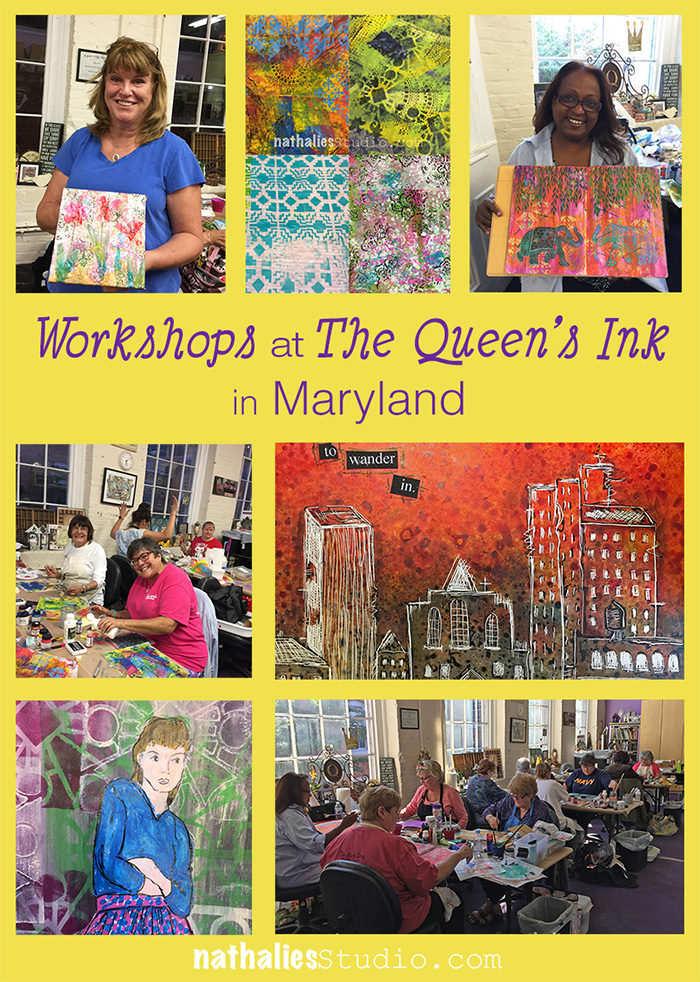 I had such a wonderful time in Maryland at The Queen's Ink last weekend.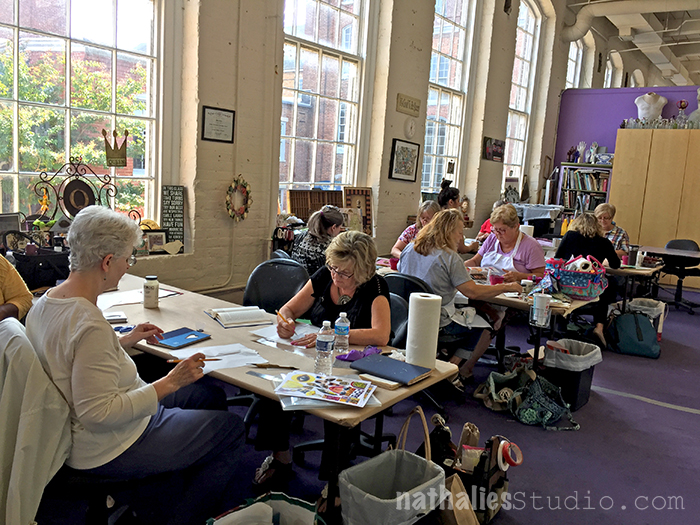 The Queen' s Ink is an amazing store located in a historic mill and the classroom has gigantic windows giving a wonderful light.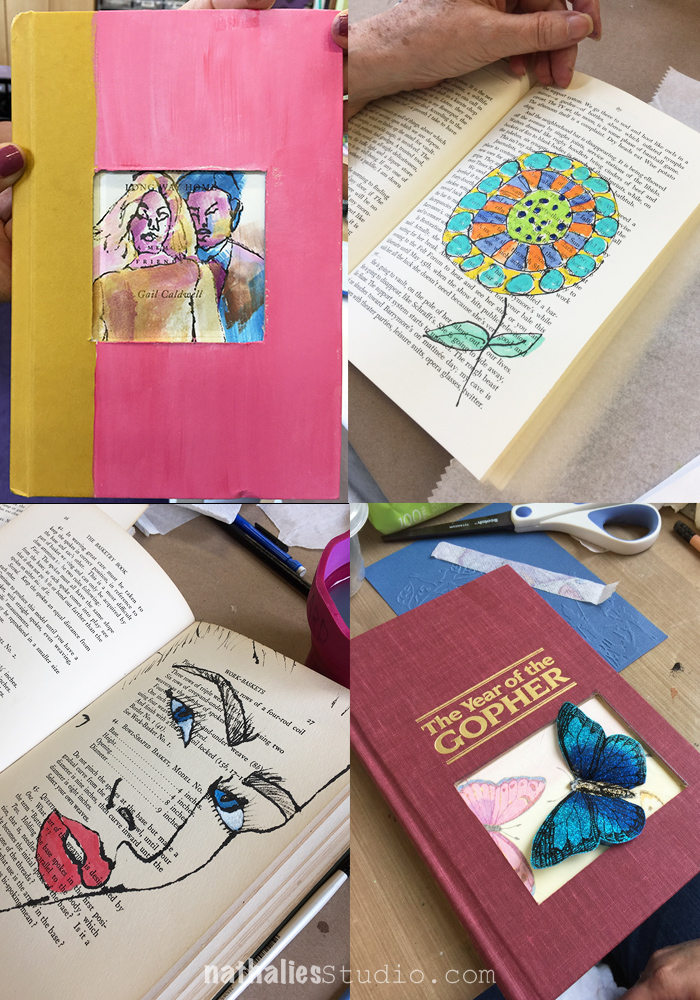 The first class was a an altered book class and it was wonderful to see how the students interpreted the techniques to fit into their own books and styles.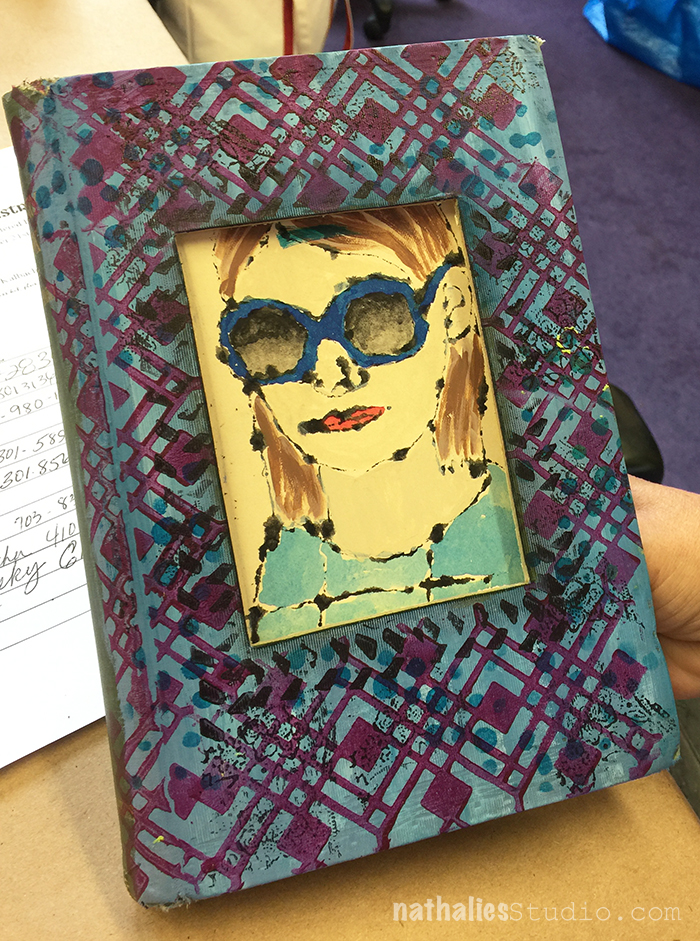 Isn't this fun?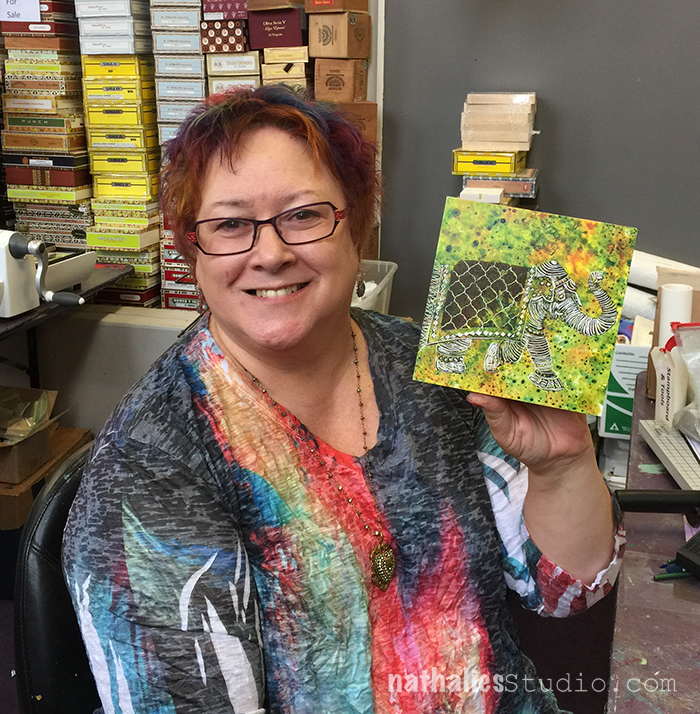 Patti, the owner of The Queen's Ink and master of colorful and beautiful Mixed Media projects herself worked on some beautiful Ampersand Stampboards using my Stampendouds Elephant, Bird and Urban Scribble stamp set. So love it!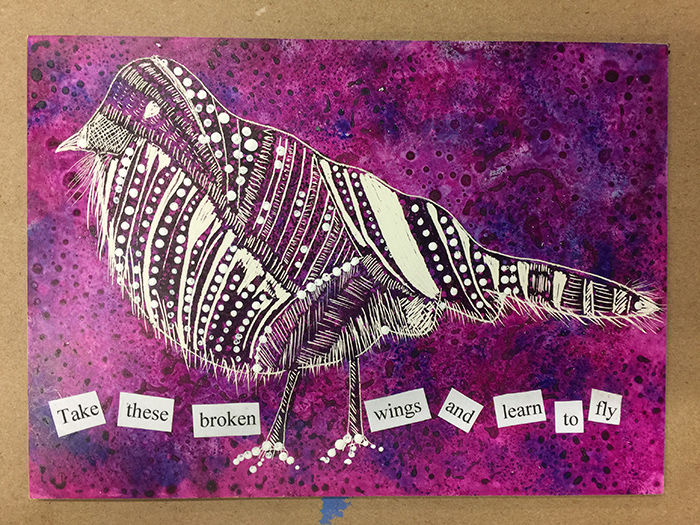 The students were so much fun and I loved seeing some familiar faces and also to meet some students which I have known for a long time from my online classes – you guys are the best!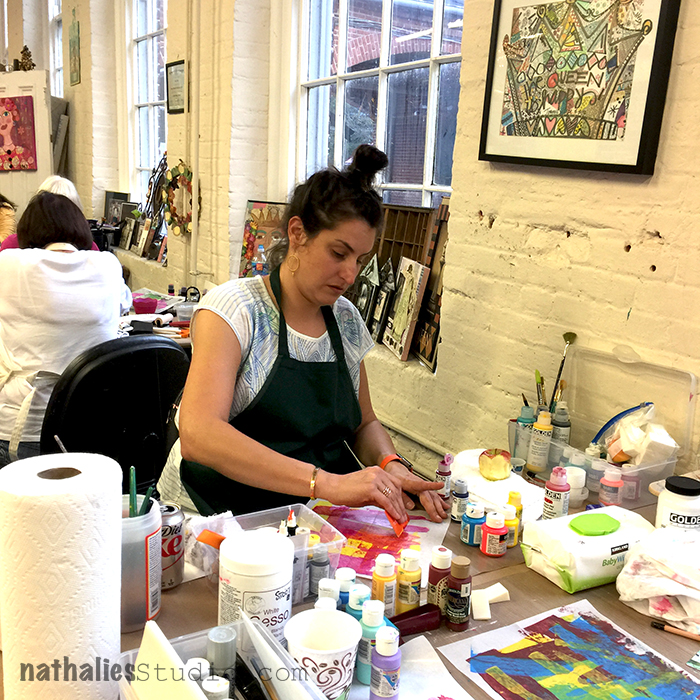 Lot's of yummie pattern play in the collage class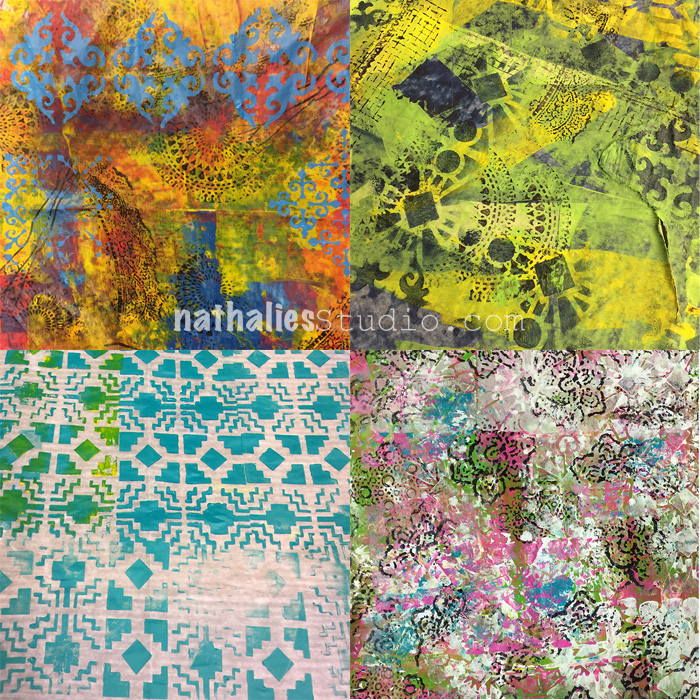 and happy smiles :)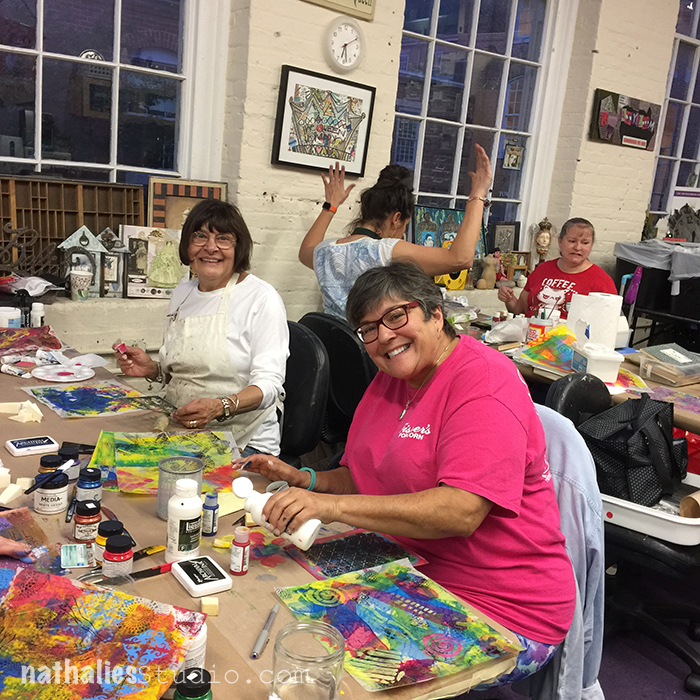 the collages were so different and fun and colorful!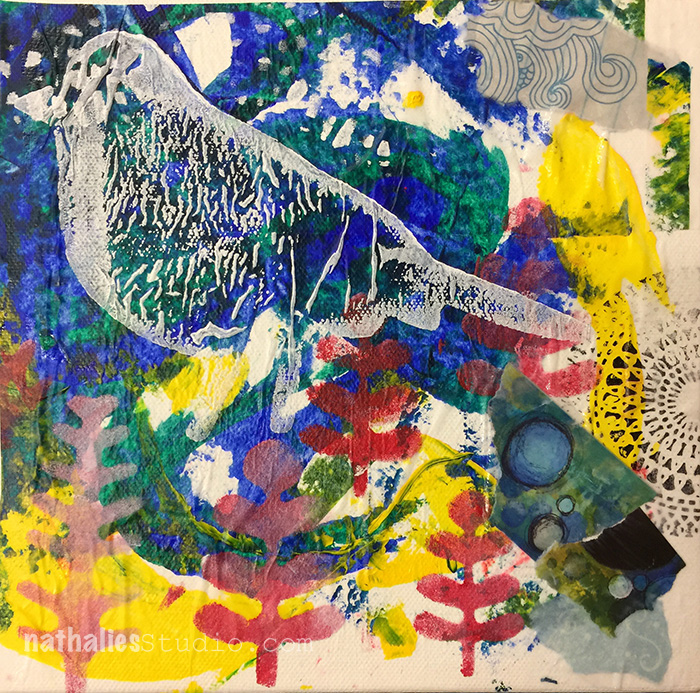 hey …little birdie!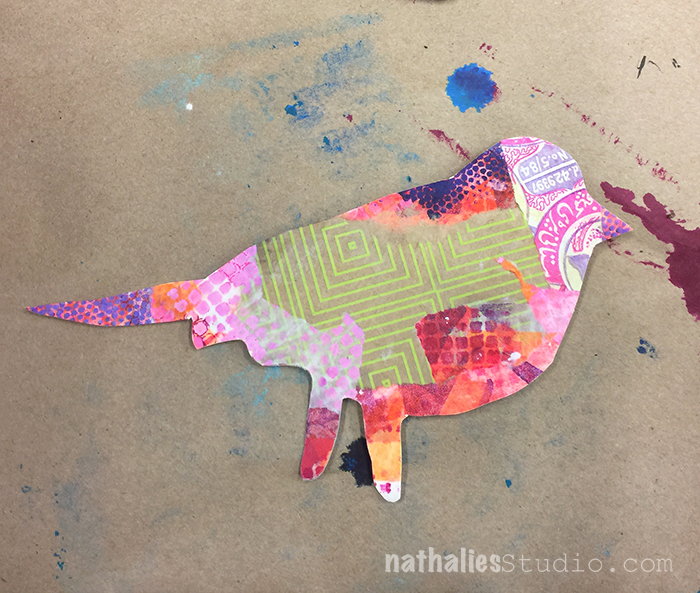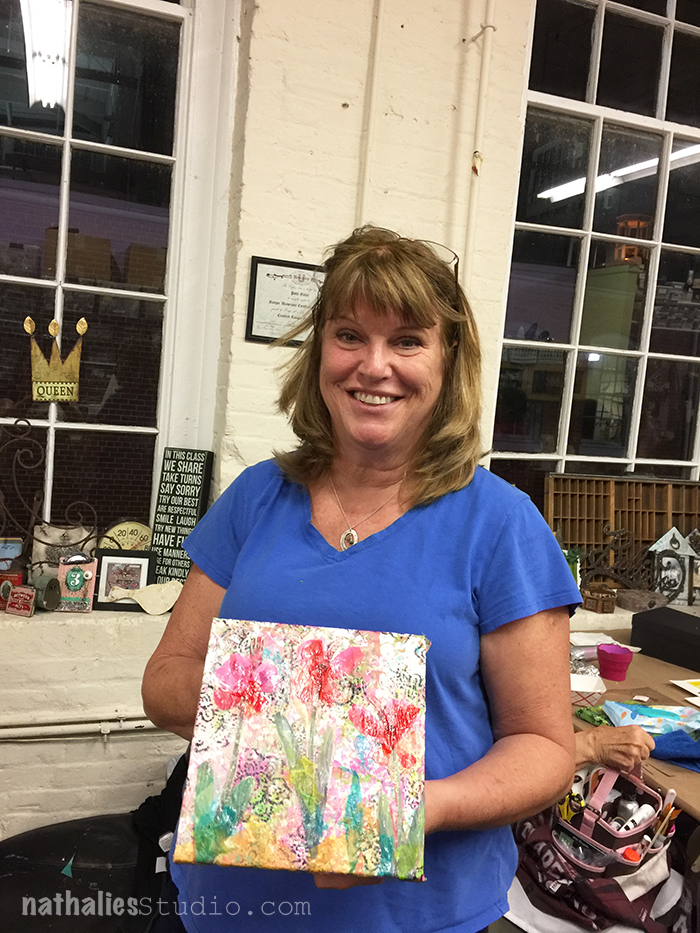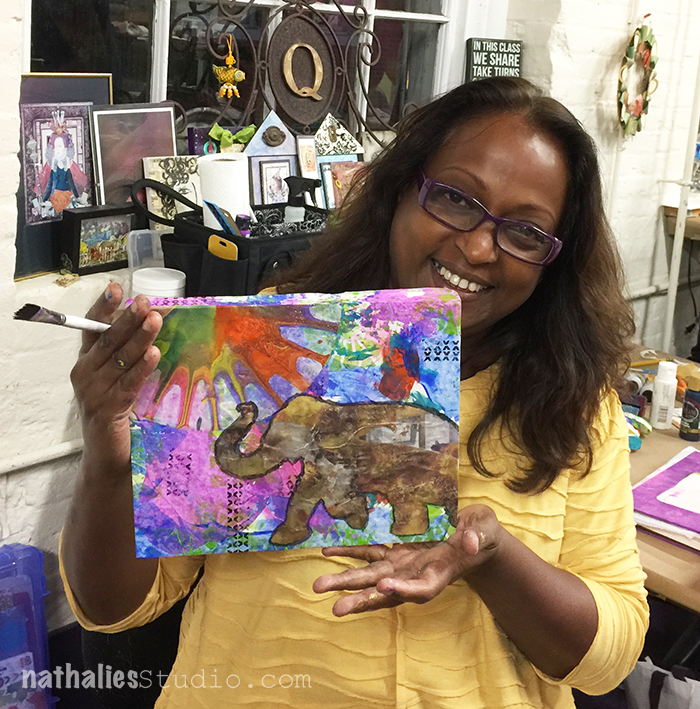 And I know it is dorky- but it was so fun to see my stamps and stencils displayed in the store. Still a pinch me moment!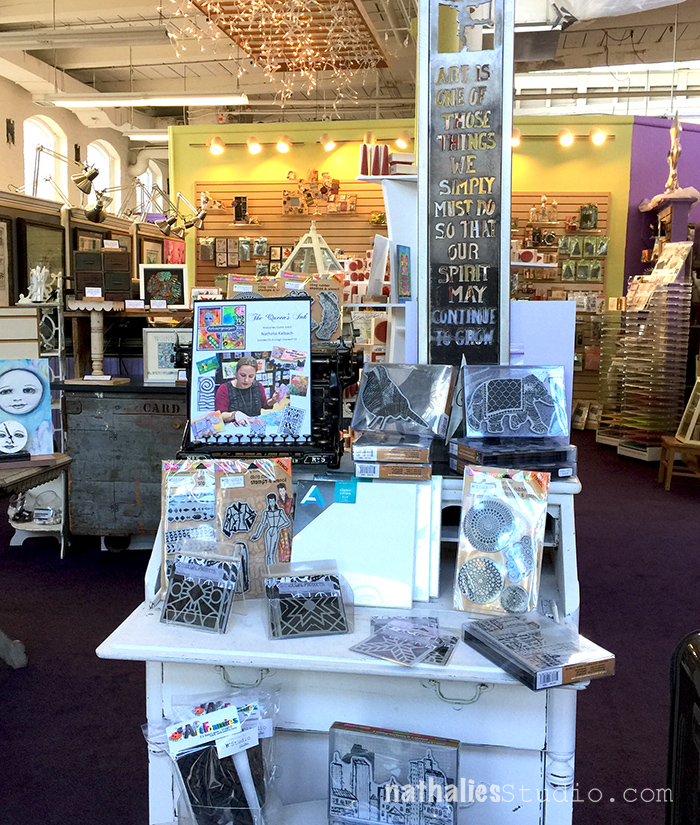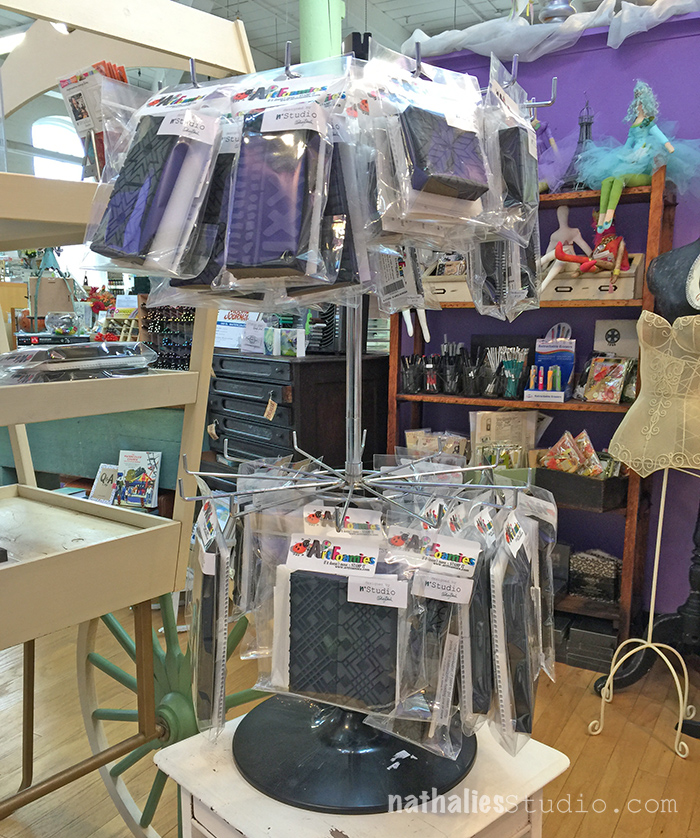 On the second day I taught my Artvergnugen class and we exhilarated layers :)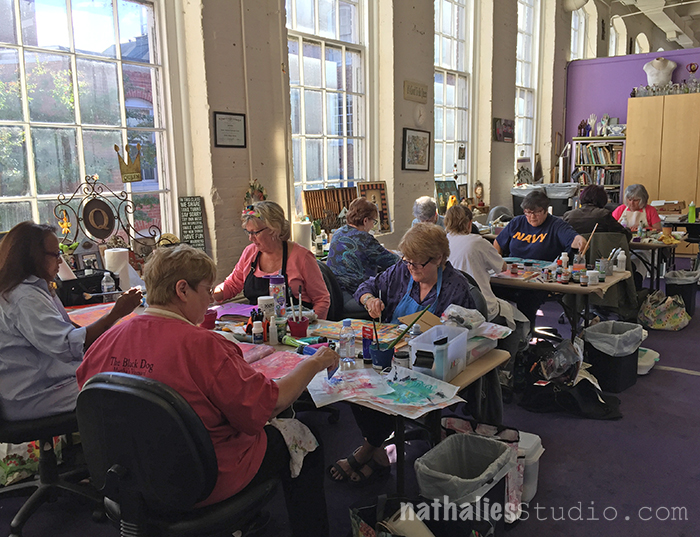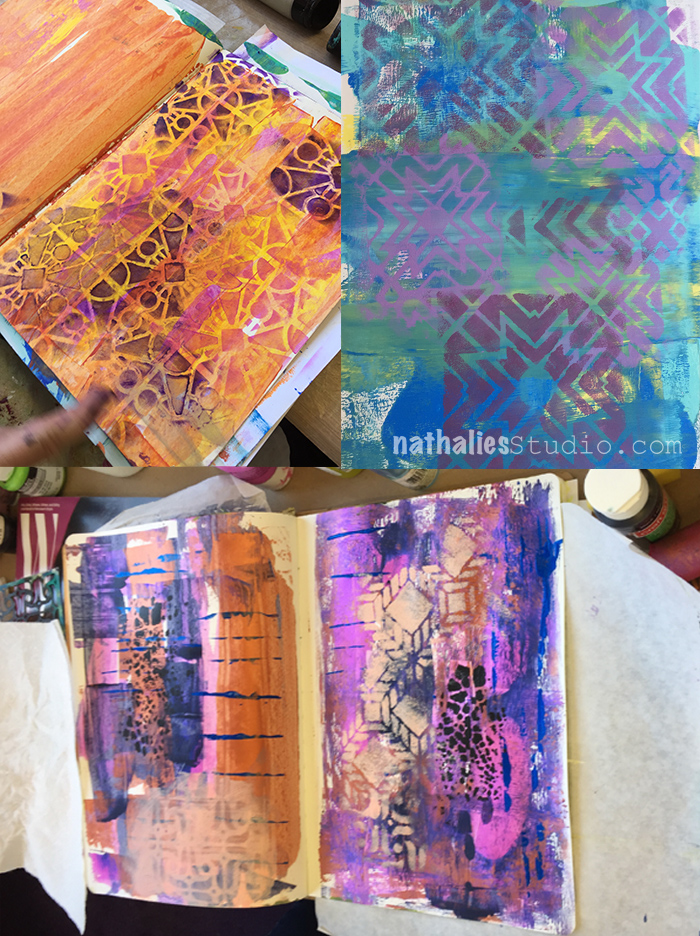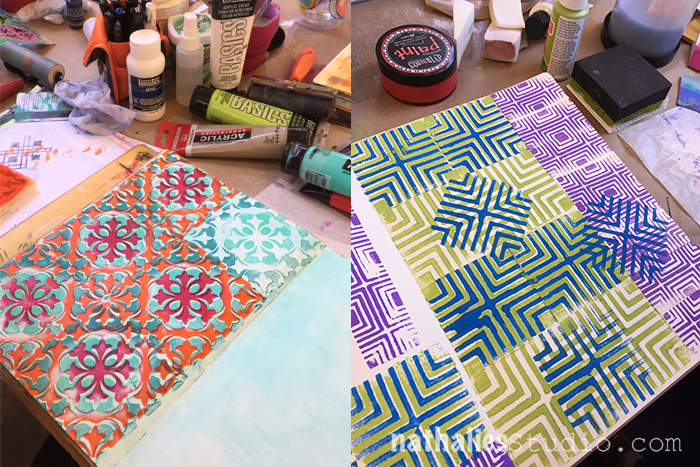 Look at all those colorful patterns made with the new ArtFoamies and ….shhhhh some still secret stencils (hint hint …check in next week ;) )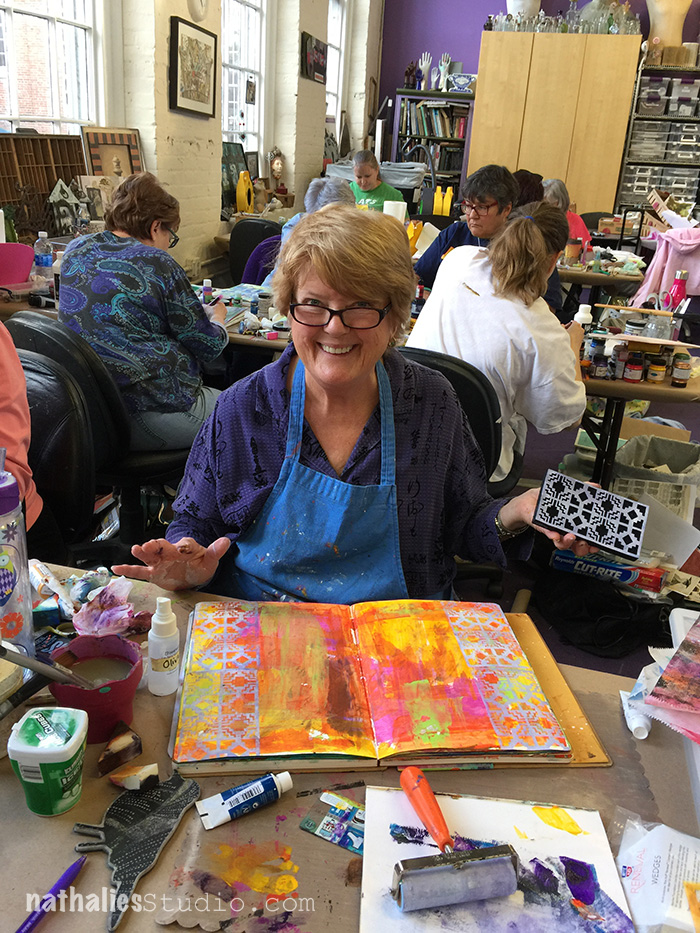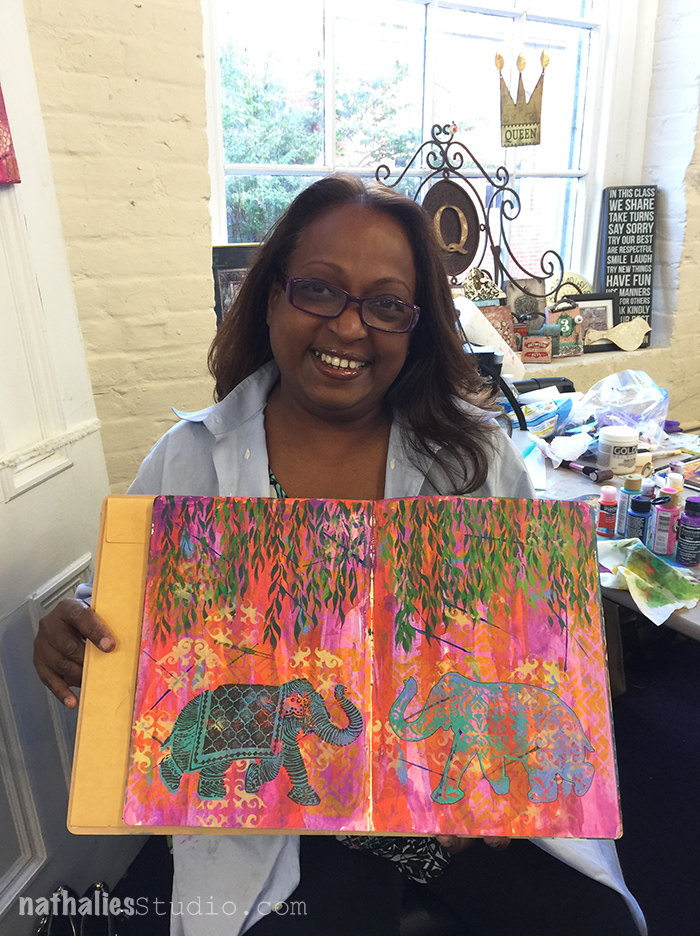 I had a fantastic time at The Queen's Ink – thank you Patti for having me ! Rumor has it …I might be back next year ;) ;) ;)
And on another Note- here is the Winner, drawn by my friend Kim,  of the "Art Journal your Archetypes Book by Gabrielle Javier- Cerulli" Post ! Congratulations Gill!

I hope you have a wonderful day weekend!