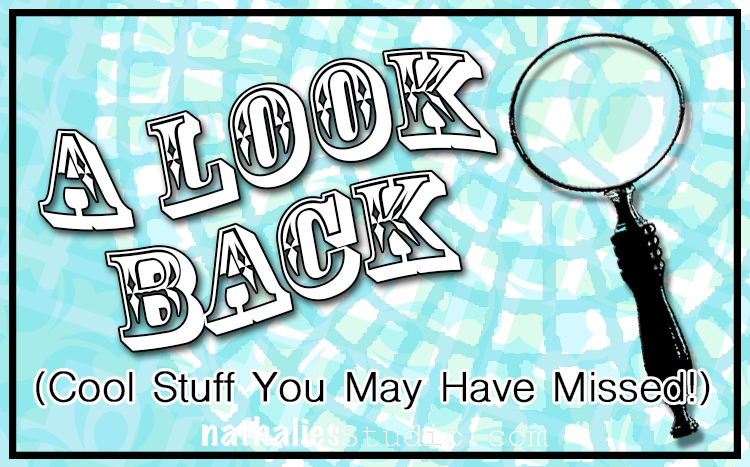 A Look Back – This time I'm looking at Art Journal Flip Through videos! I've been art journaling for years and have filled up quite a few. It's kinda neat looking back through the old ones and seeing how my style has evolved. CLick on the links to visit the original posts and watch the videos.
A Look Back is a blog series to show you some projects and posts that you may have missed – sometimes going WAY back in the archive. I think it will be fun to revisit a few ideas that we haven't seen for a while. I'm excited to see how a little look back might inspire something new in the future :)
---
First up is a Flip Through from way back in 2014. You can watch the video HERE and see what I was working on back then. There were definitely some grungy backgrounds that I still love to this day :)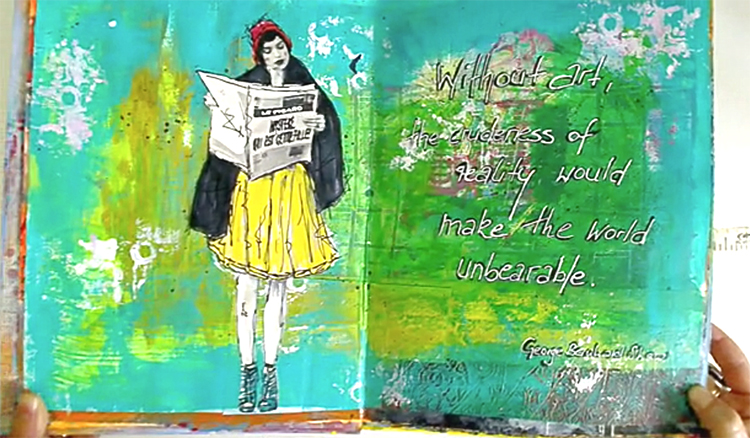 The next one is a journal that began in late 2014 and wasn't filled until 2017 – I was working in 4-5 journals at one time so they could take a while to fill. Check out the video HERE to see my style change over the years.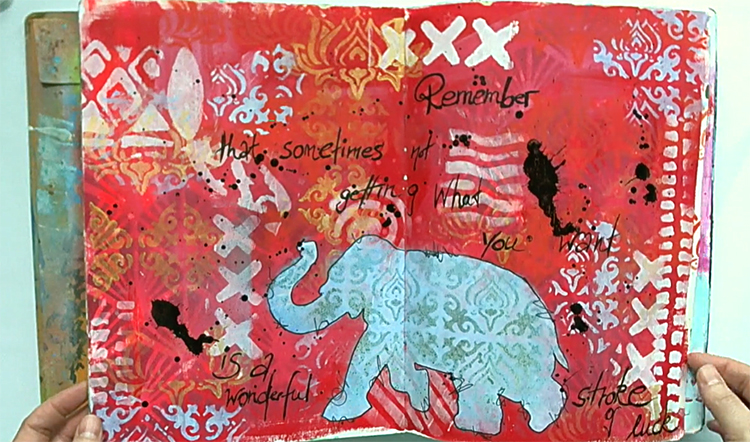 This one I began in 2015 and finished up in 2017 – I remember working on so many of these pages. You can watch the flip through HERE.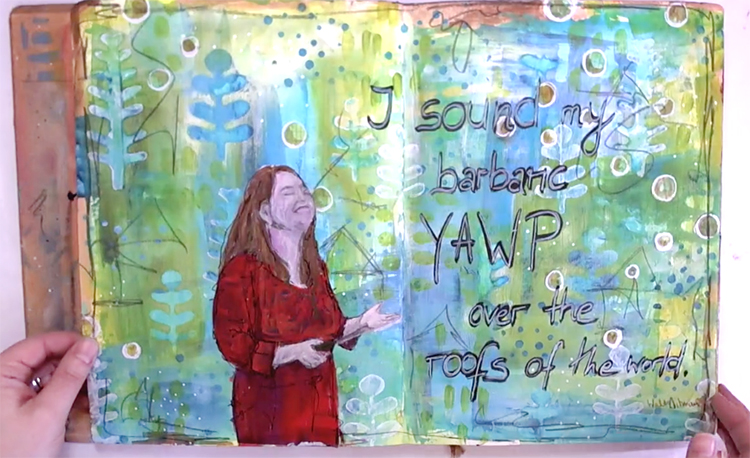 Now moving through time, this one I began in 2017 and finished in 2018. It spans the time when I traveled to Japan and I think you can see that influence in some of the pages. Watch the flip through HERE.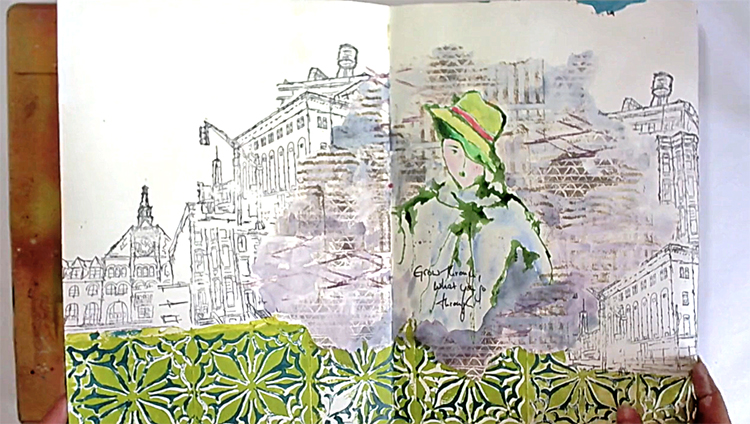 Finally I had this art journal from 2018 to 2019, so the stuff in here is still very fresh in my mind. Check out the video HERE.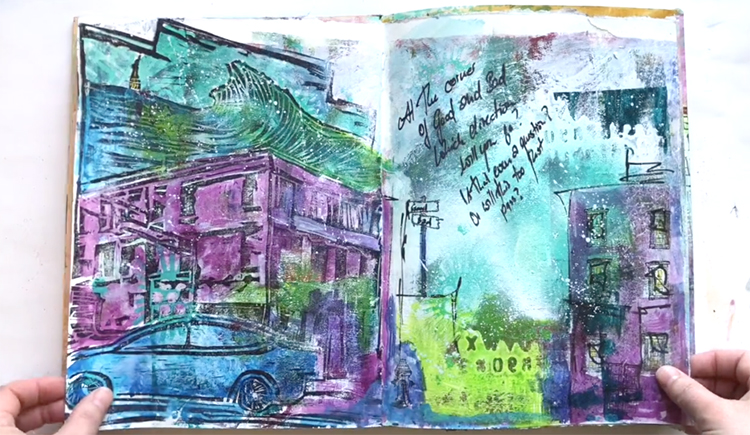 ---
I hope you go back with me and watch some of these videos to see what I worked on through the years. And I hope it inspires you to look through your old art journals too. I think we can learn quite a bit by seeing where we've come from.
---
Please join me today, Friday April 17th at 12noon EST for one of my Facebook Live Kaffeeklatsch Get Together chats! I'll be sharing a new painting and talking about some other things. Most importantly I love "seeing" all of you there and it gives me a sense of our wonderful creative community. Please come by and say Hi and let me know what you are up to :)