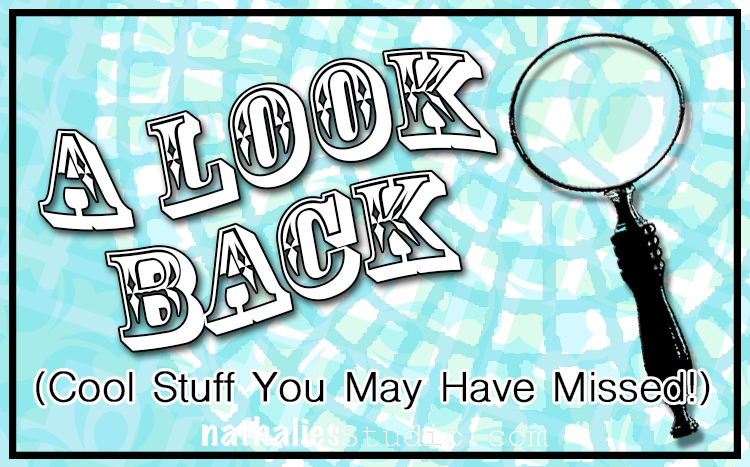 A Look Back – This time I'm looking at some things I've done with clay over the years. Sometimes I've used paper clay to make 3D elements for mixed media work and assemblage pieces. Other times I've created small clay bowls and plates using rubber stamps and foam stamps for texture and pattern. Read on and I hope you try some of these project ideas!
A Look Back is a blog series to show you some projects and posts that you may have missed – sometimes going WAY back in the archive. I think it will be fun to revisit a few ideas that we haven't seen for a while. I'm excited to see how a little look back might inspire something new in the future :)
---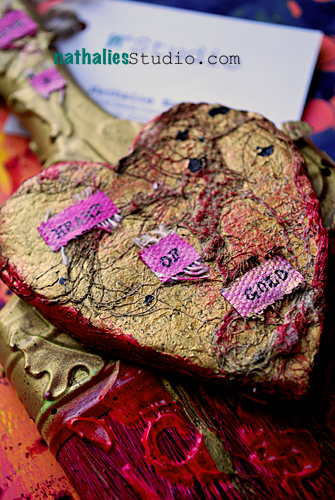 Back in 2012 I participated in a little Altered Brush challenge and created a clay heart as part of my finished piece. Check out the original post here. Paper clay takes all kinds of acrylic media well, so you can paint it and adhere things to it quite easily. And you can make any sort of collage element that you need – your imagination is the limit.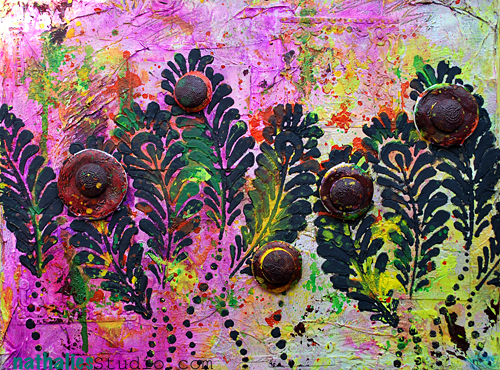 Also in 2012 I experimented with creating small circular clay collage elements that I used in this mixed media canvas. Need real dimensional elements for your work? Paper clay is easy to work with and lightweight.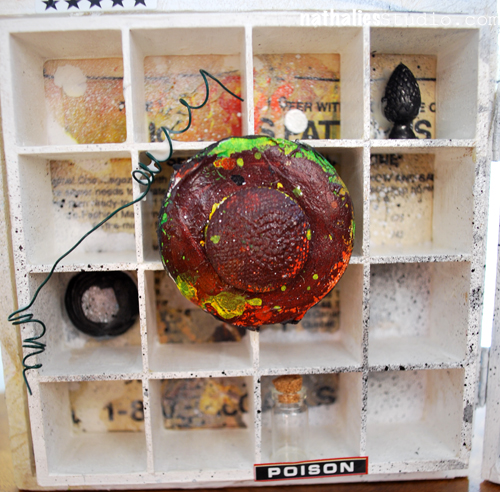 Then in 2013 I used a leftover clay piece in this assemblage for the Whatevers group. The Whatevers would create mixed media pieces inspired by old photos and part of the fun was making up a little story about the people in the photos. Check out the original post here to see the full piece including the vintage photo part :)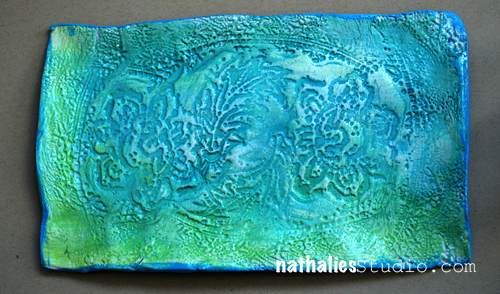 One of my favorite ways to use a product like paper clay is to make small bowls and plates. They aren't foodsafe, but for trinkets, rings, or keys they make a beautiful decorative object. I like to roll out my clay and then stamp patterns into it with my rubber stamps. Then once it is dried you can highlight those designs with acrylic paint. Check out this 2015 post here.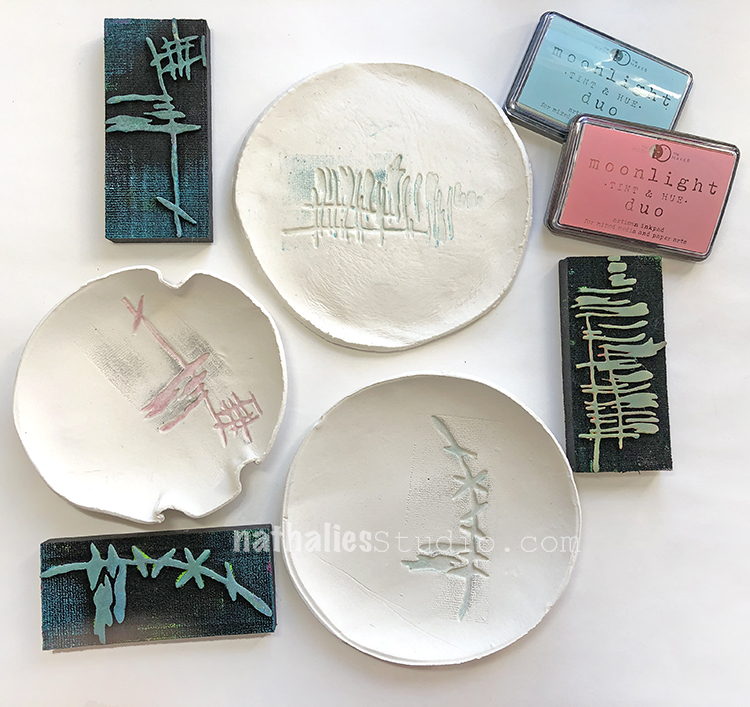 An equally cool way to adorn paper clay bowls is with my foam stamps and moonlight duo ink pads. I showed this method on Day 27 of my 2019 Foam Stamplifier Challenge. I loved using my Far Out, Groovy, and Jazzed foam stamps for this one because the simple marks work so well with the simple form of the objects.
---
I hope you enjoyed this look back and are inspired to try a few of these ideas using your mixed media supplies and tools along with paper clay.
Here are some of the supplies we used: