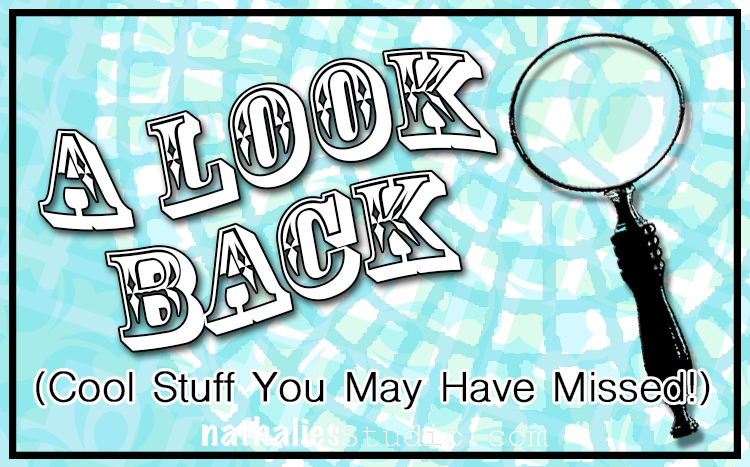 A Look Back – This time I'm looking at different Challenges I've created. On April 1st I started Nat and Sarah's April ArtFoamies Challenge so I hope you check that out on Instagram and here on the blog too throughout April, but that's not the only challenge I've ever dreamed up. Read on for more!
A Look Back is a blog series to show you some projects and posts that you may have missed – sometimes going WAY back in the archive. I think it will be fun to revisit a few ideas that we haven't seen for a while. I'm excited to see how a little look back might inspire something new in the future :)
---
Deck of Cards Challenge – In November 2019 I created a challenge to explore 30 different card making ideas. I focused on different themes: Holiday, Thank You, Just Because etc. and also different design motifs like patterns, lines, shapes and others. I made enough to have a Deck of Cards, ready to go to whenever I needed to reach out to someone with a little note. You can see the posts here on the blog.
Stencilbop Challenge – In August 2019 I came up with a challenge to really push the way I thought about using my stencils. Different paint and markers and pens of course but I also went in some new directions like woodburning and even an ice cream cake! You can check that out here on the website.
Foam Stamplifier Challenge – In March 2019 it was all about foam stamps and 31 ways to use those. I'm really passionate about my ArtFoamies stamp designs and as they are a relatively new type of product, I thought it would be fun to figure out different ways to use them in my artmaking and art journaling. See what I came up with here on the website.
Nat's April Patterns – In April 2019 I created a book full of patterns using my rubber stamps. I didn't use prompts, but each day I created a new pattern for the book and then in the end I posted a flip through video too. Check out all those April Patterns here.
Challenges are the perfect fix if you need some inspiration or new ideas. I hope this Look Back inspired you and I hope you join us for Nat and Sarah's April ArtFoamies Challenge #artcollabchallengeaccepted