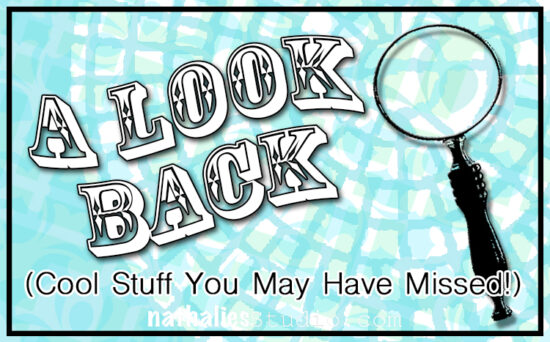 A Look Back – Sometimes I get on a pattern-making kick, either because I come out with new stamps that lend themselves to patterns (like when I released the Triangle Love rubber stamps) or maybe I just need a more meditative art activity than the usual. The repetitious activity can be very relaxing, especially if you don't get hung up on perfection. Let's take a Look Back at some pattern fun on the blog through the years: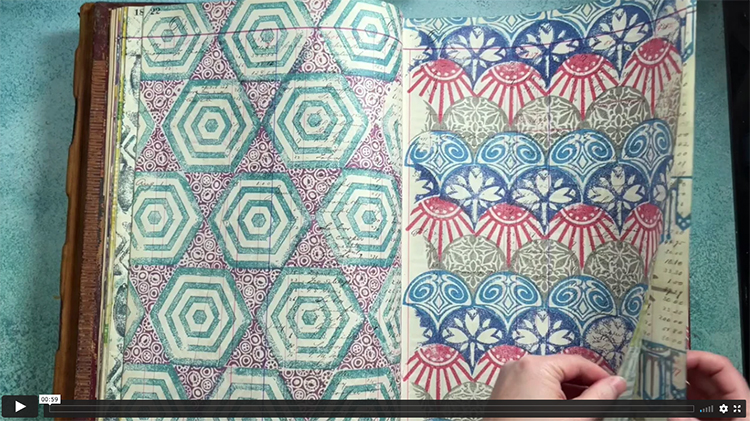 Back in April 2021 my friend Sarah Matthews and I created an April ArtFomies Challenge and I used it as an excuse to make lots of patterns in my big ledger art journal. It became like a guidebook for the stamps and I'm really glad I did it. You can see a flip through of the book I worked in and see the other posts too here on the blog.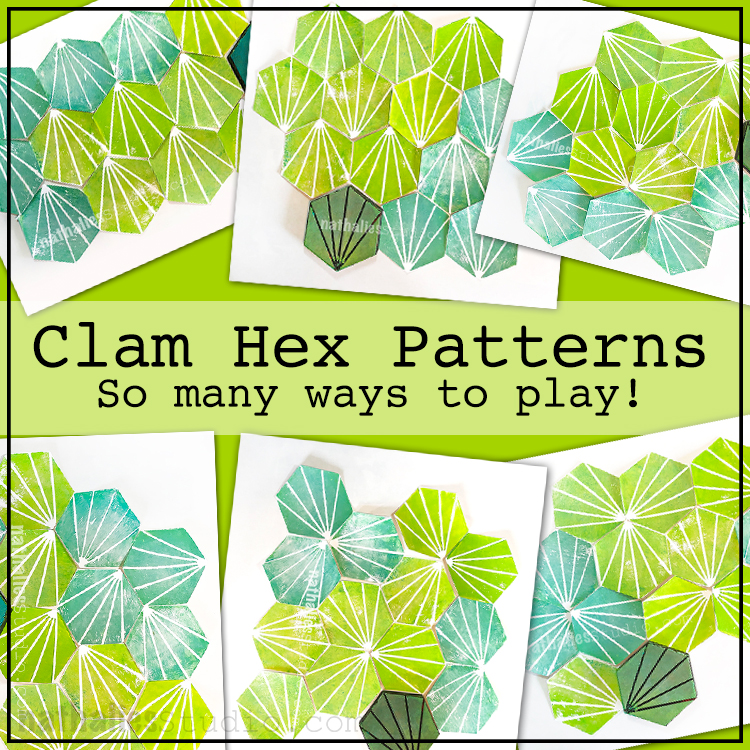 I designed my Mini Hex foam stamp set with patterns in mind and when I finally got the set to try, I couldn't help myself :) I had to try them all… ALL the pattern possibilities. Just the Clam Hex in the set is a powerhouse.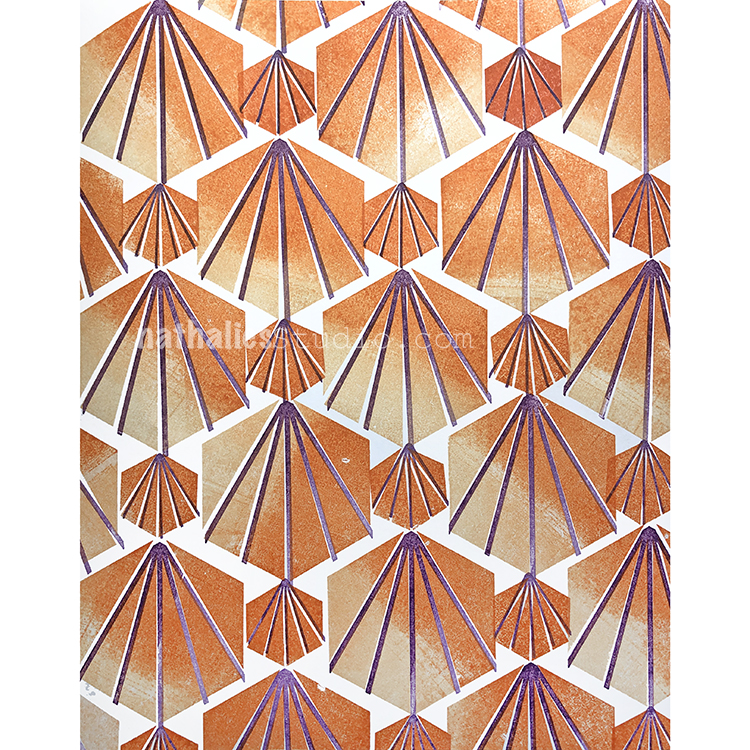 A similar thing happened when I came out with my Hex Set Small and Large, Fantastic Large and Small, and Floral Tile Large and Small rubber stamp sets. I made patterns. Every day for a month in April 2019 I explored all the different ways these stamps could work together. And I only scratched the surface. But in it I found how nicely shapes can play together and how an exercise like this can open your eyes to color combinations too. Have a look at all my April Patterns here.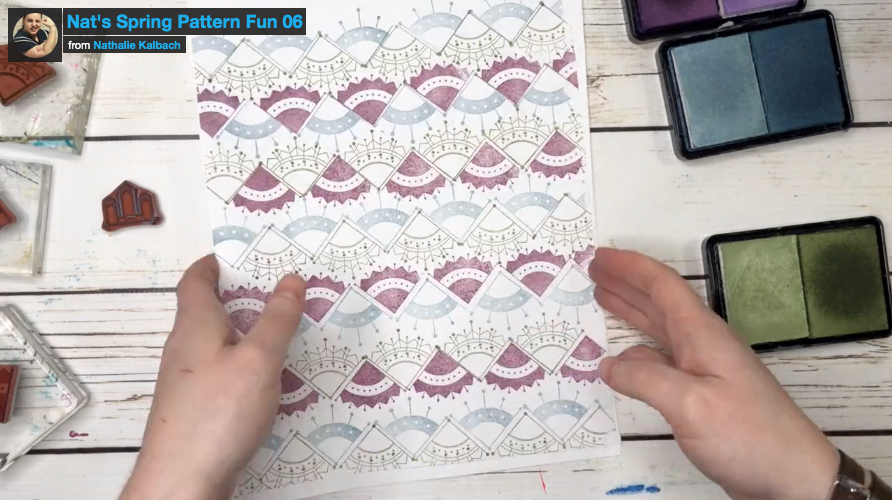 I did it again in 2020 and made some short but sweet videos when I released my Triangle Love and Mini Motifs rubber stamps. Until you really play with your stamps a whole lot, you may not even realize what is possible to make with them. I don't always know how my designs will work together so making patterns just for the sake of play is very helpful. Watch the first batch of those mini videos here.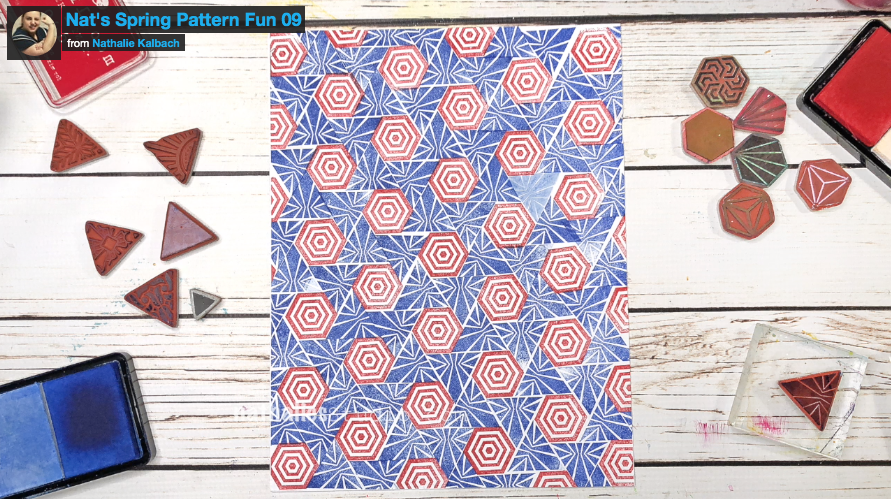 I cranked out the patterns for a couple weeks and got to know my stamps better in the process. Here was the second batch of those mini videos.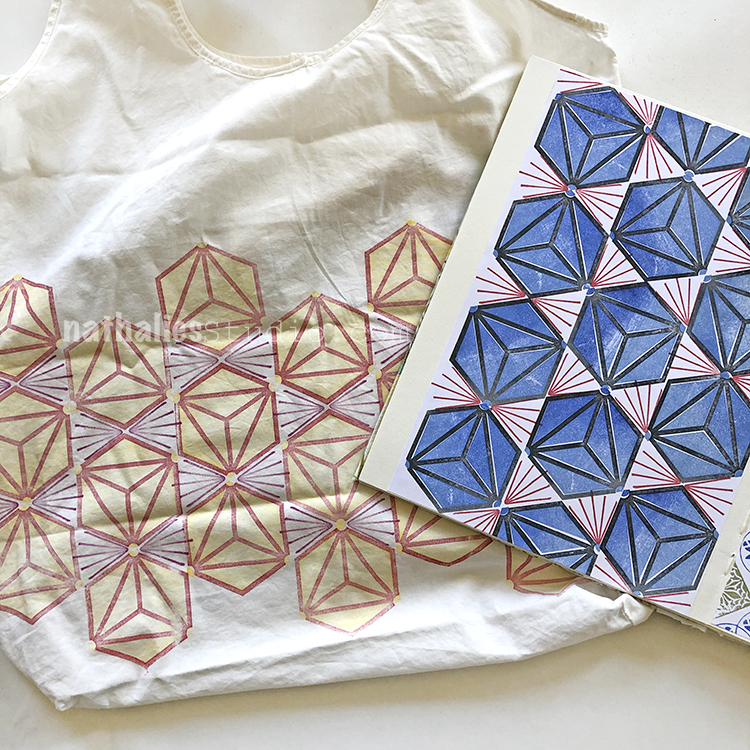 What next you might ask? Well, for this play date Kim and I used one of my pattern books as a reference. We paged through and chose patterns to replicate for stamping on shopping tote bags here. It was fun to see the patterns take on a new life.
I hope you enjoyed this Look Back. Just remember, even stamps that are representational can be worked in this way. Repeat them, rotate them, and flip them in every different way. I do it with rubber stamps and foam stamps alike. You'll be surprised what happens!
Here are some of the supplies used in these posts: