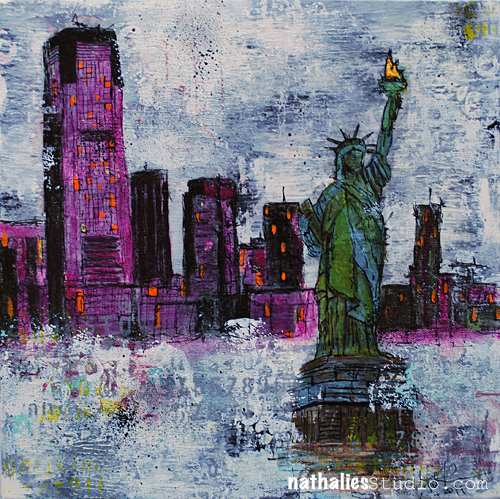 My new canvas "On The Flip Side" – Jersey City in the background and "our" Lady Liberty . Why "our"? Well…it is in our yard and faces New York…go figure ;)
What a symbol this statue carries, how much hope and how many dreams are connected with it – amazing.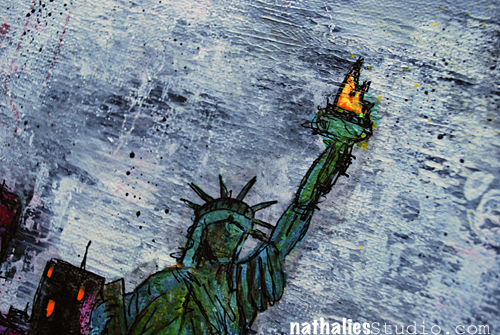 I can see her from my studio window and from the deck and it makes me always happy… What a view when I had my brand new green card in my pocket and we looked for an apartment…it was like a promise for good times to come. So far there are very good times… maybe Lady Liberty is my token of luck ;)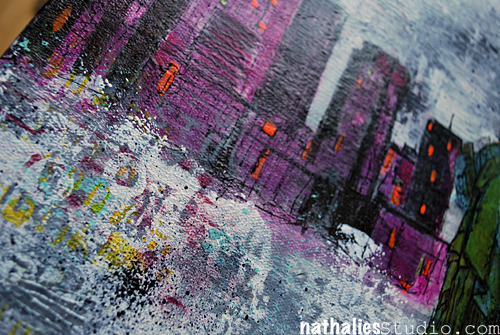 I played with a different background this time and I like the outcome a lot.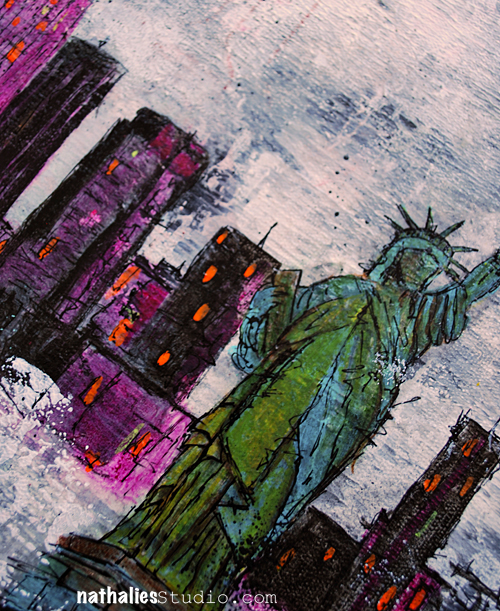 Have a wonderful and promising day !
Nat