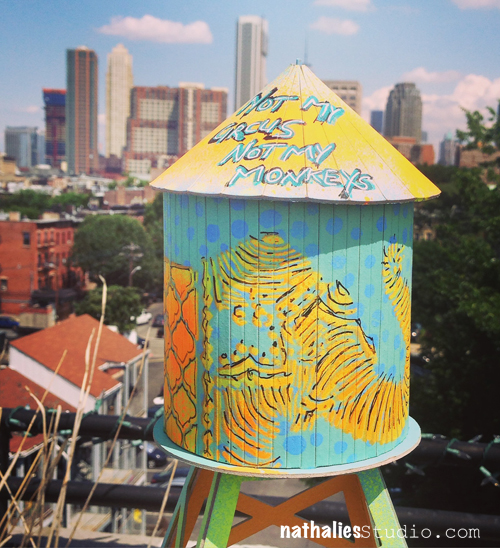 A couple weeks ago I stumbled upon these cardboard water towers on an instagram feed by Boundless Brooklyn. They come blank, are made out of 100% recycled material and you can paint and decorate them as you wish. I was super excited as I love those iconic water towers around NYC and Jersey City. I ordered them right away and 12 hours later I had them in my hand. Nice flat envelopes with scored chipboard pieces and glue dots inside, easy to assemble.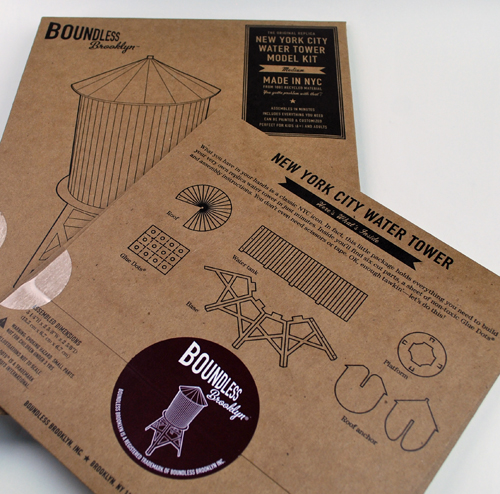 I had ordered two different sizes – The Medium Water Tower comes in 10 3/4" H x 5"  . I spray painted the chipboard using my Elephant and What's The Point Stencil and added the text on the water tower roof.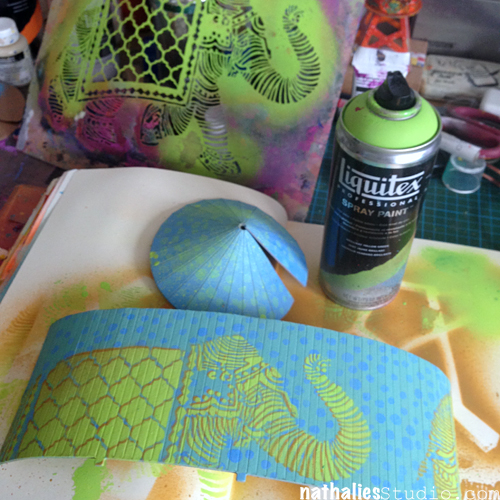 while adding layers to the chipboard I made sure that I would move the folds so that the cardboard would not become stiff. It was really easy peasy and the whole design made it to simple to put together in a very short time once it was painted.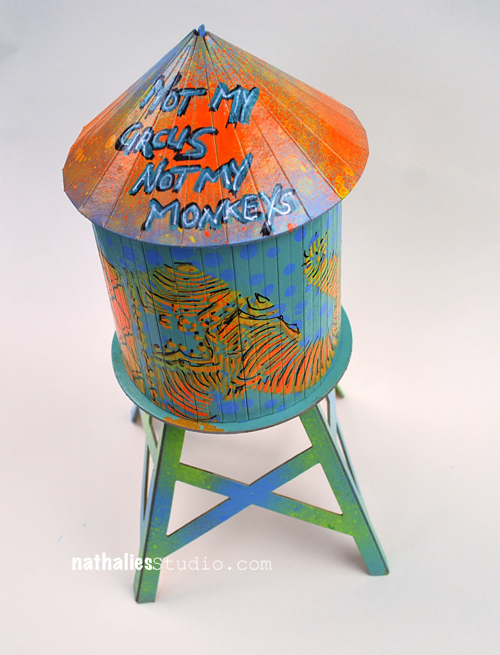 For the small water tower which comes in 5 1/4″ H x 2 5/8″ W x 2 5/8″ D,  I used Spray Paint and marbled it on the background by spraying wet in wet and then moving the pieces around. Then I added parts of the Batik and the Lilly Stencil with some acrylic paint.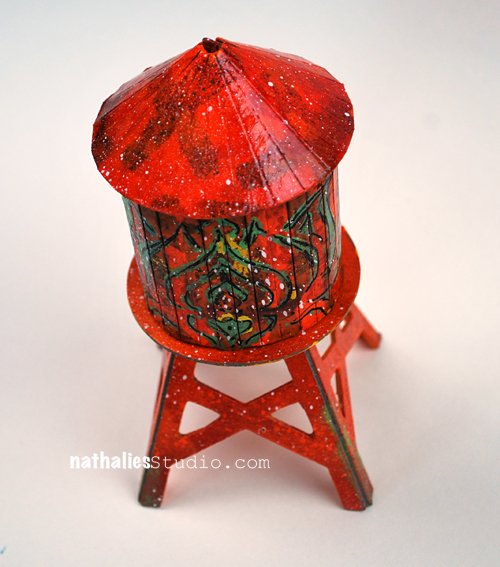 I sealed off the water towers with some Pouring Medium which gives them a nice shiny glass finish. You can take of the top and put some small stuff in there. Loved this. I have one more water tower and a billboard sign to play with – cannot wait for it.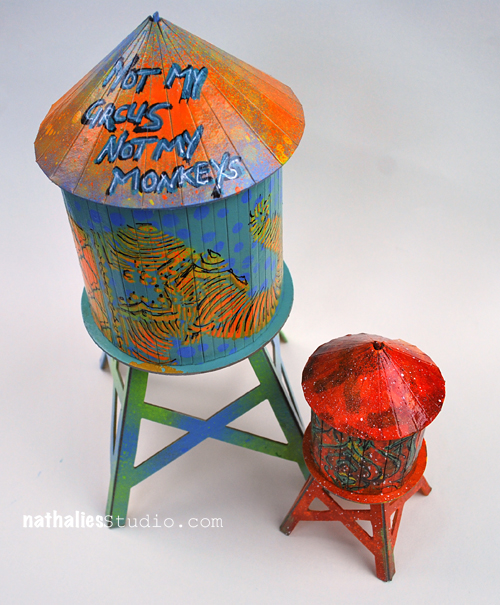 What would you do with these water towers- ideas?
Here is a list of supplies.