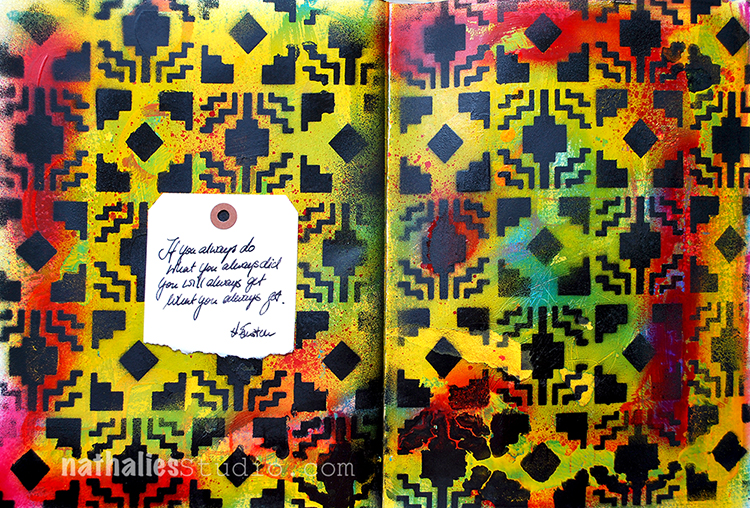 "If you always do what you've always done, you will always get what you've always got" attributed to many- including Albert Einstein. Regardless who said this…smart ! A good reminder to change things up once in a while!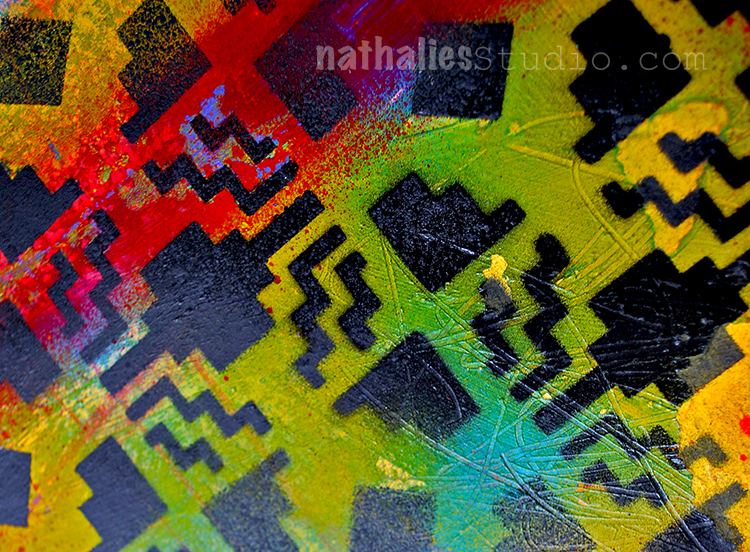 I saturated the background with different colors of acrylic spray paints and used the back of a brush to scratch some marks into it. I layered the Santa Fe 9×12 Stencil on top and sprayed over it with black spray paint. As you can see some of the areas – on the right bottom – are a little bit blurred- that is because I did not wait until the background was totally dried …- I am so impatient sometimes. But, I am ok with this. This page was a 10 minute affair and it made me happy to just do something creative that morning that was followed by loads of paper- and computerwork.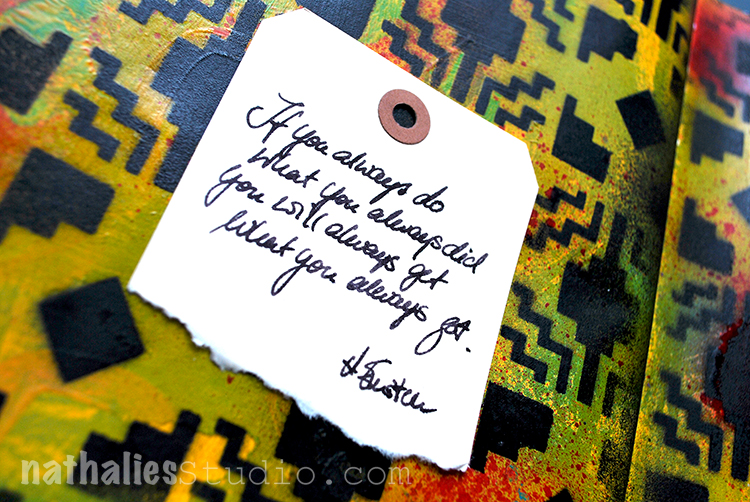 I tore a manilla shipping tag and added the journaling with my fountain pen. Anyone else still loves to write with a fountain pen, besides me? I just love the feel of a fountain pen.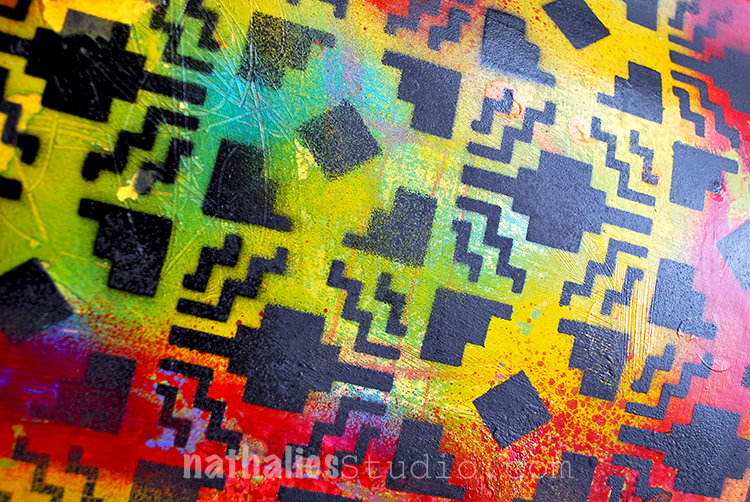 I like how the black pops the pattern off the colorful background. This spread makes me long for some traveling in the South West, yummie food and summer :)
Here are the supplies I used for this super quick art journal spread- some links are affiliate links:

Wishing you a fantastic day!