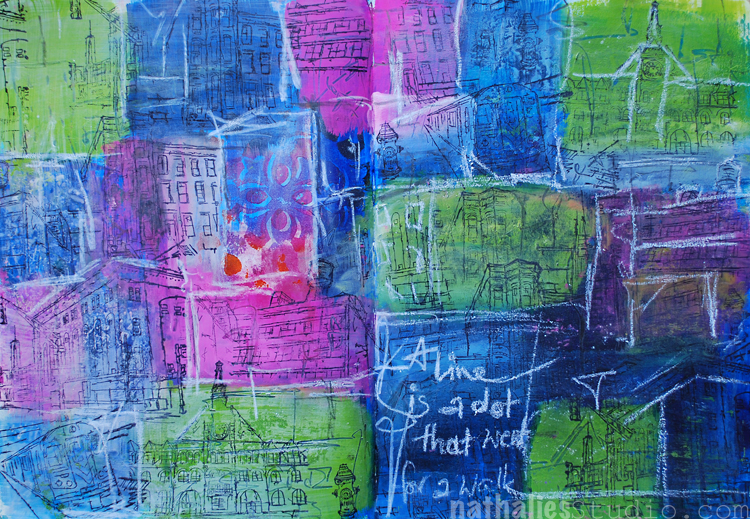 " A line is a dote that went for a walk" – Paul Klee. A lot of lines in this spread -strolling around.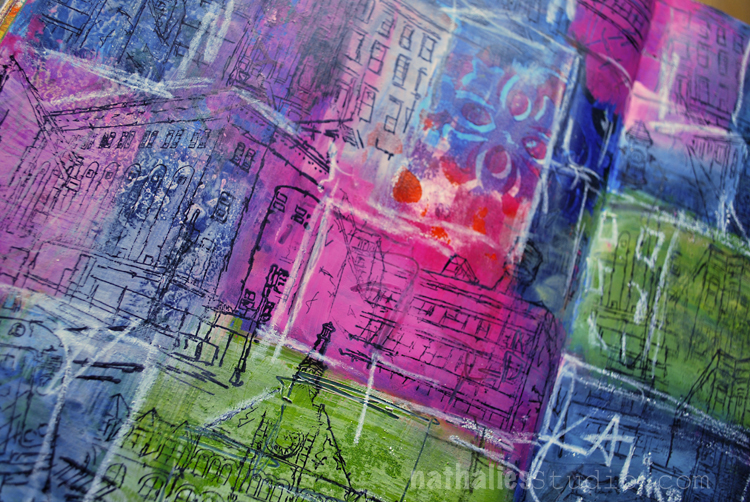 This was a demo spread which looked a bit sad, so I painted the areas in different colors, stamped with different stamps of my RubberMoon Stroll Through the Hood sets and then added some marks and journaling with a white China Marker. China Markers are great to write on acrylic paint.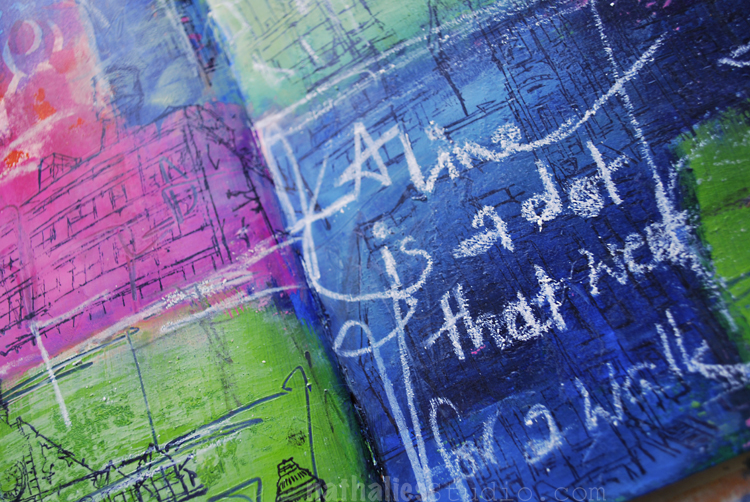 Here are some of the supplies I used – some links are affiliate links

Speaking of walks- have you done a walk lately that inspired you?