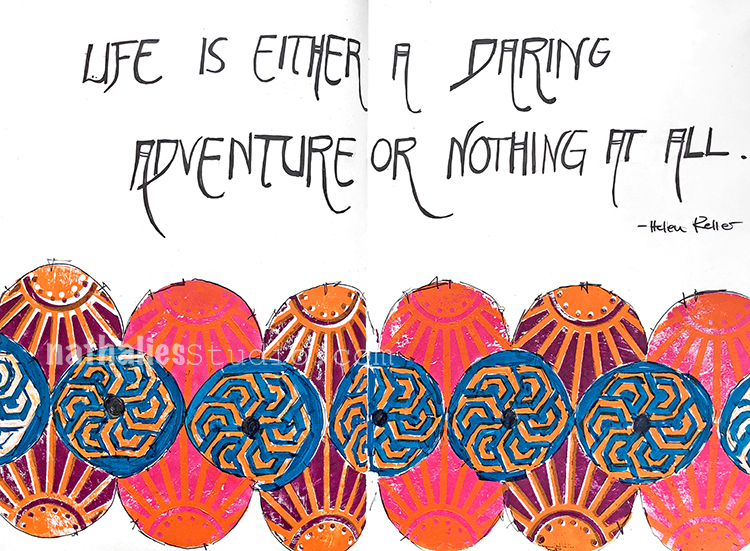 "Life is either a daring adventure or nothing at all." – Helen Keller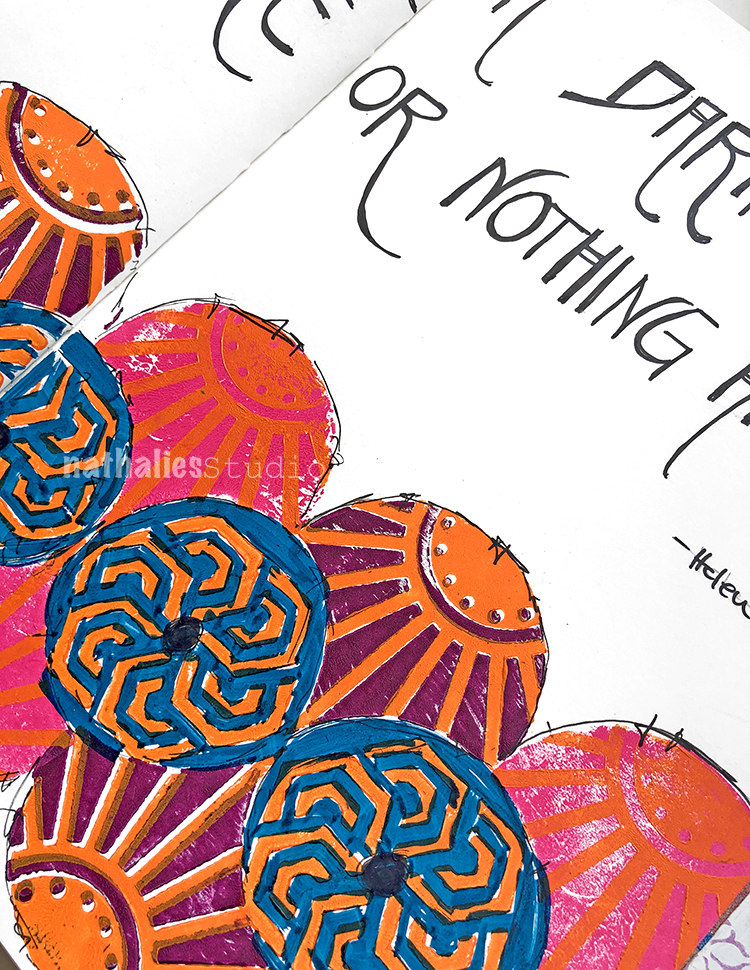 When I was working on my April Patterns series, I found that the fans could be stamped in a row to leave perfect circles in between. So here I used my Broadway Fan foam stamp set and stamped them out with acrylic paint. I also used the back of the fan for a solid fan shape sometimes. Next I stamped my Mini Hex Set in the circle space, and filled in with Holbein markers.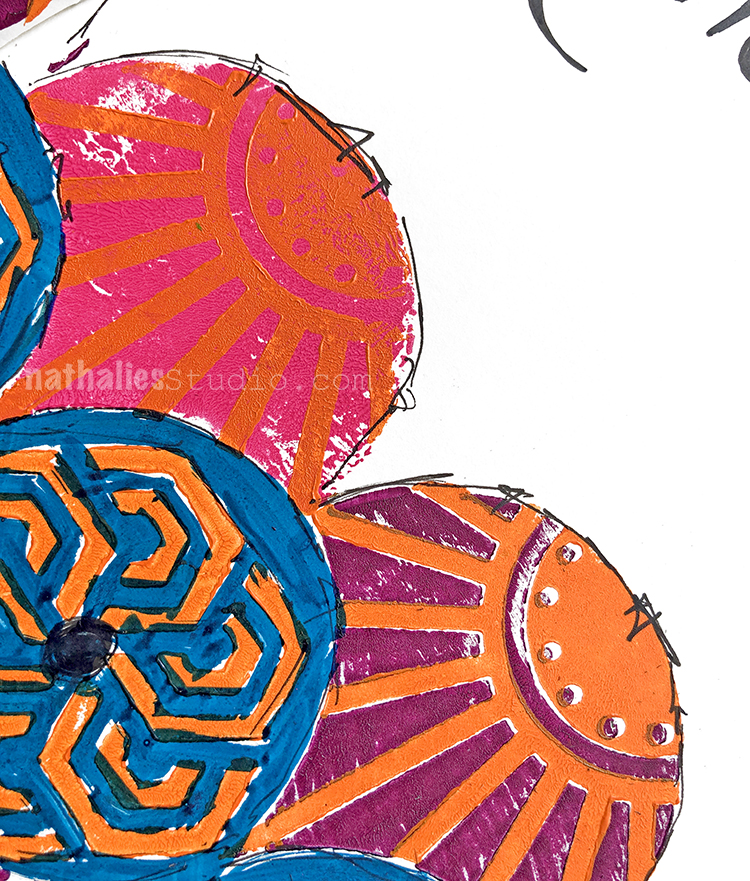 I added some sketchy lines with Winsor Newton Fineliners to define everything a bit more…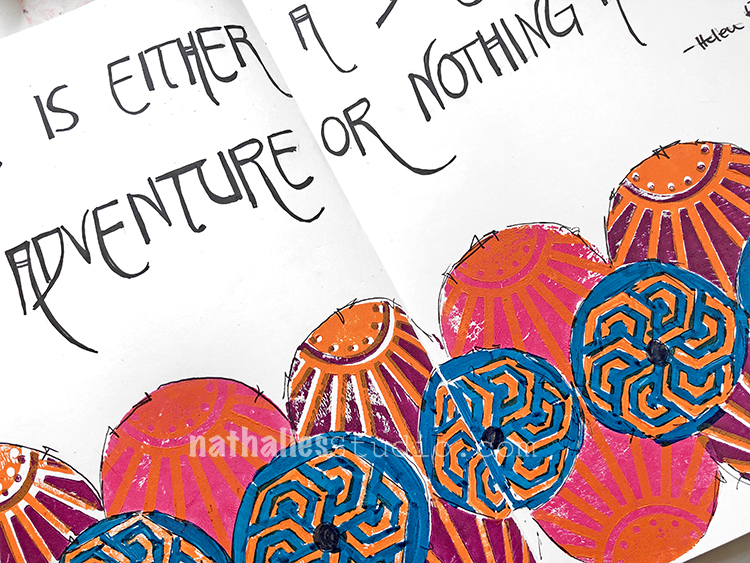 … and to tie it visually to my quote.
Here are some of the supplies I used: