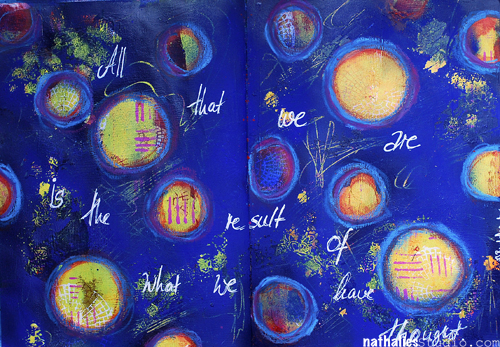 All that we are is the result of what we have thought – Buddha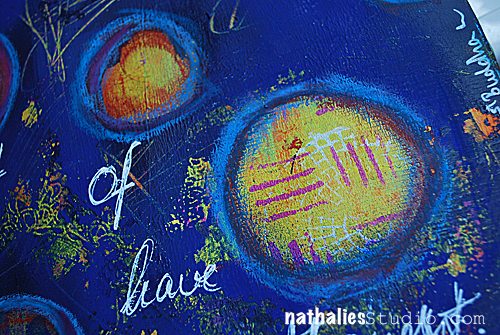 This page started out as a demo page at one of the Artvergnugen Workshop Demo Pages, I had created a simple background with acrylic paints and used my Stamps and the included templates with acrylic paints. I later hand cut out wonky circles, layered them on top of the spread and sprayed over with Liquitex Professional Spray Paints. While the Spray Paint was still wet, I lifted off areas with a paper roll and scratched off parts with the brush end to reveal more areas of the background again.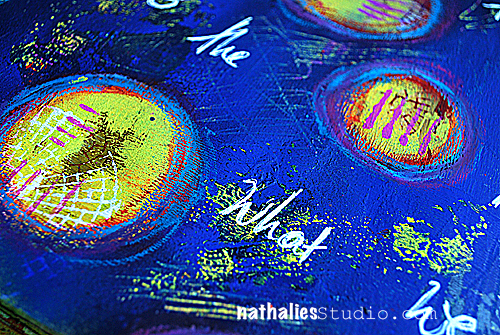 I liked the result but it looked a bit flat so I added some more dimension and interest by using the Derwent Artbars – water-soluble wax bars – in different colors around the circle patterns. I love how the Artbars pop off the acrylic paint. It was a fun, easy and fast spread, especially since the background was already there and saved my day having me feel I did something creative when I spent most of the time with paperwork.
Here is the list of what I used:

I wish you an amazing and creative day
Nat