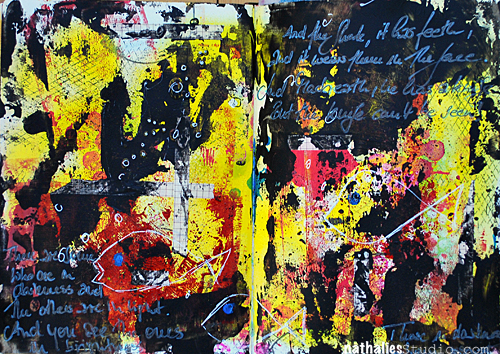 And the shark, it has teeth,
and it wears them in the face.
And Macheath, he has a knife, but the knife cannot be seen.
Then are some, who are in darkness
and others are in light.
And you see the ones in brightness.
those in darkness drop from sight.
– Bertholt Brecht –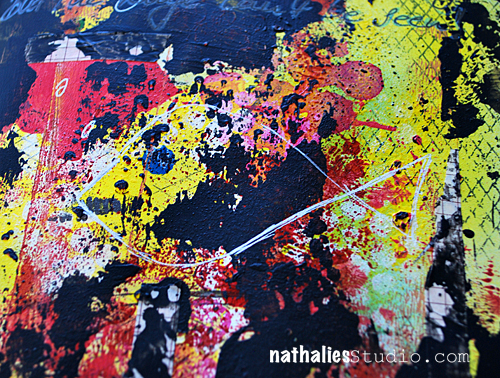 I let my inner grunge out with this art journal page- loved it :)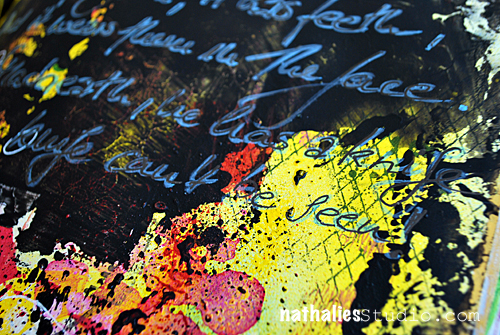 Have a wonderful day
hugs
Nat