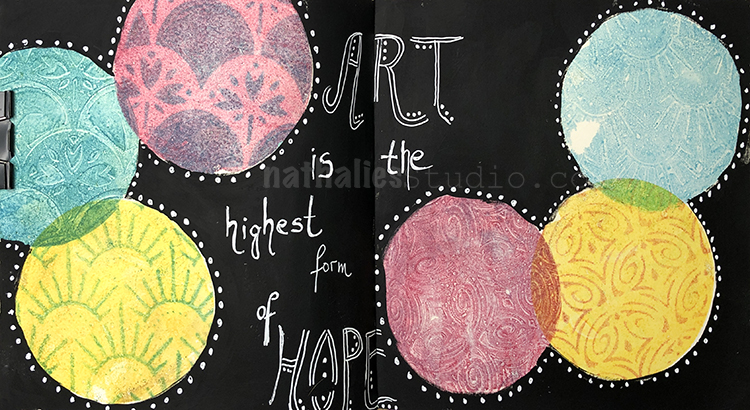 "Art is the highest form of hope." – Gerhard Richter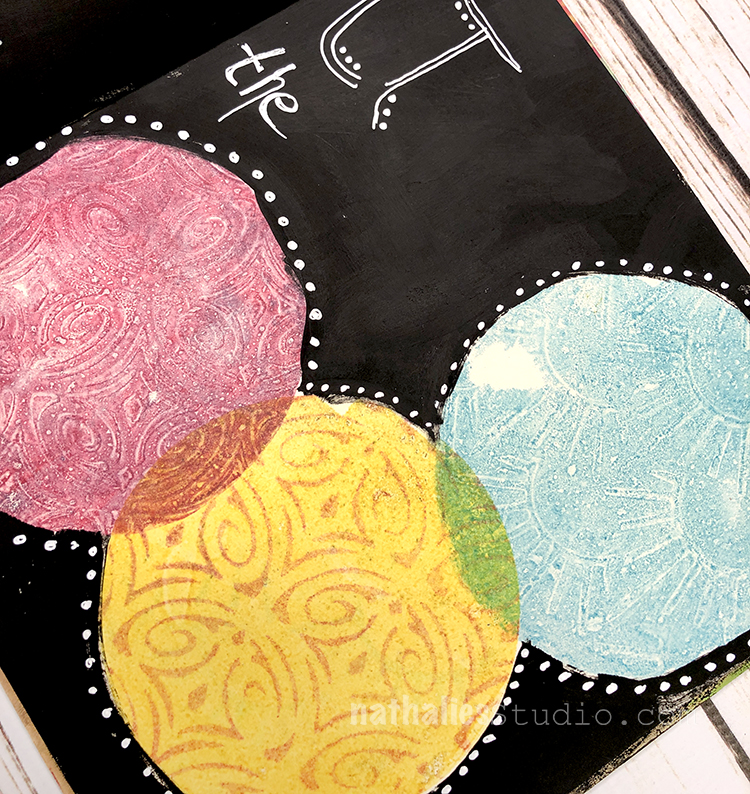 I used a round Gelli plate and versafine ink pads. I stenciled on top with my Art Nouveau Wallpaper, Art Deco Fairview, and Art Deco Empire stencils, used deli paper on top, then printed onto my art journal. For some like the yellow ones for example I then added a solid yellow layer to the plate and then pressed the still wet surface of the before printed deli paper back on top and got then the pattern into the yellow – kind of going back and forth a bit.
I painted black gesso around it and used a white signo pen for the journaling.
Here are some of the supplies I used: