I had a lot of fun with this spread. I carved a big stamp of a building close by here in Jersey City with a mural by Shepard Fairey and used it for bags I made for the holiday market. But then of course I also wanted to use it in my journal.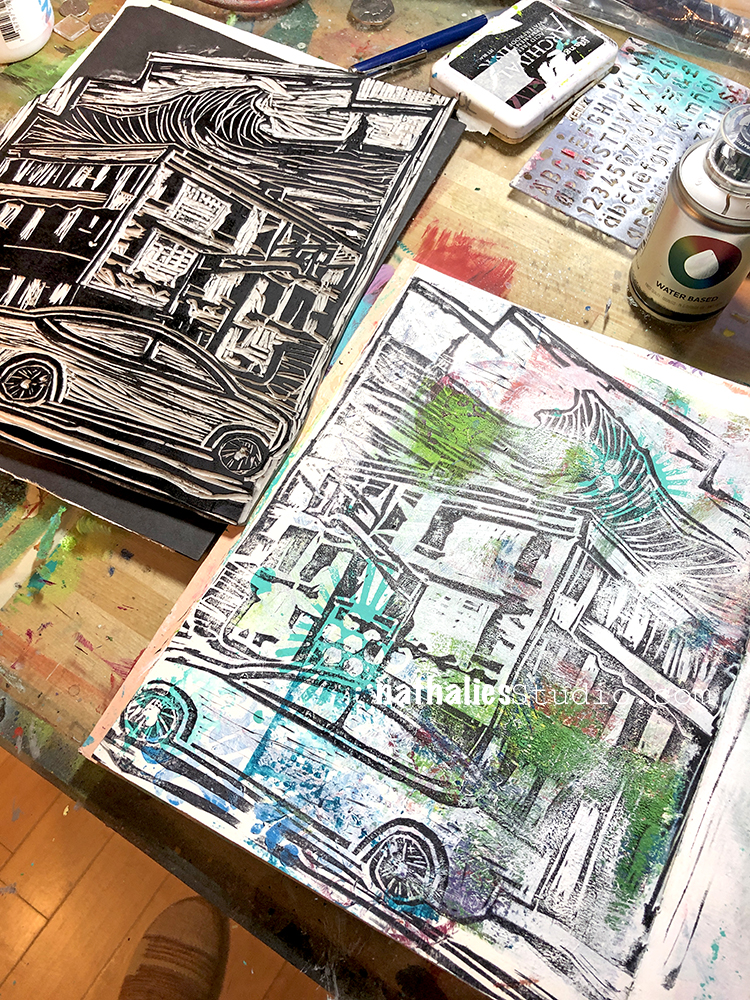 I printed on a page that I had previously used as a "clean up" page and then painted over the tamped images with acrylic paints.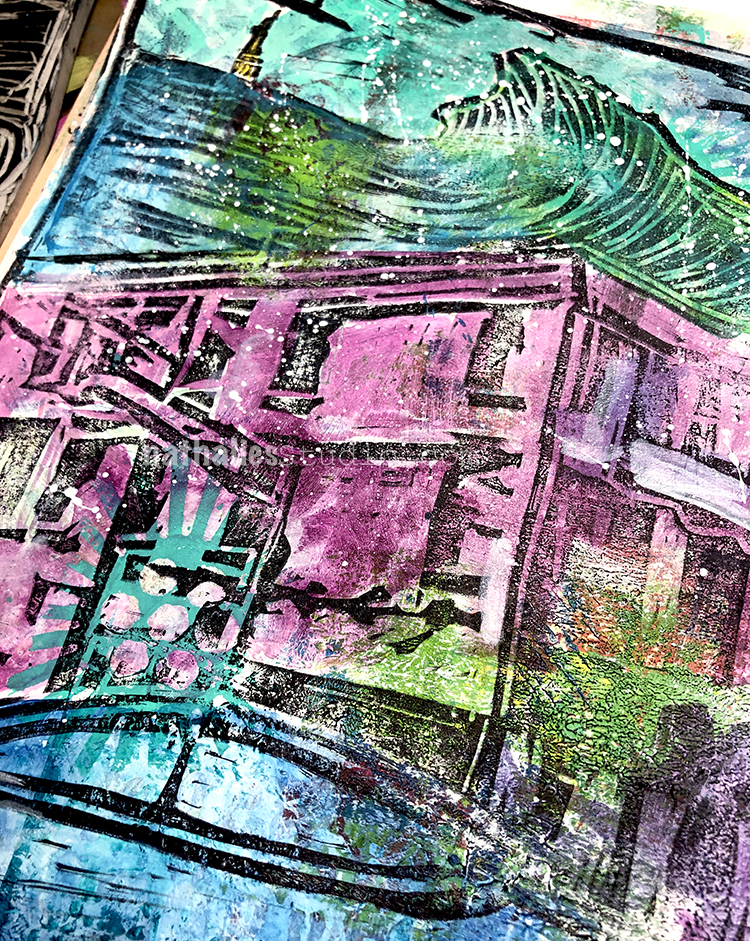 I added some hand drawn imagery and some of my Stamps as well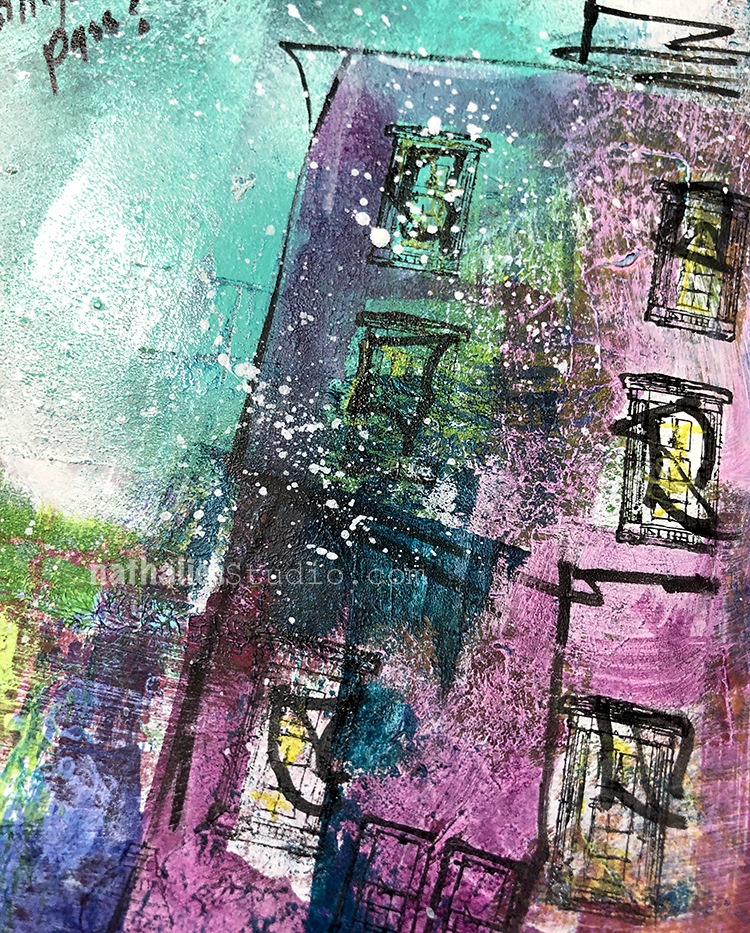 I love the contrast of very clean and fine line stamps and then the bold hand carved stamp. And all the texture – actual and optical that I created with brushstrokes, and spray paints.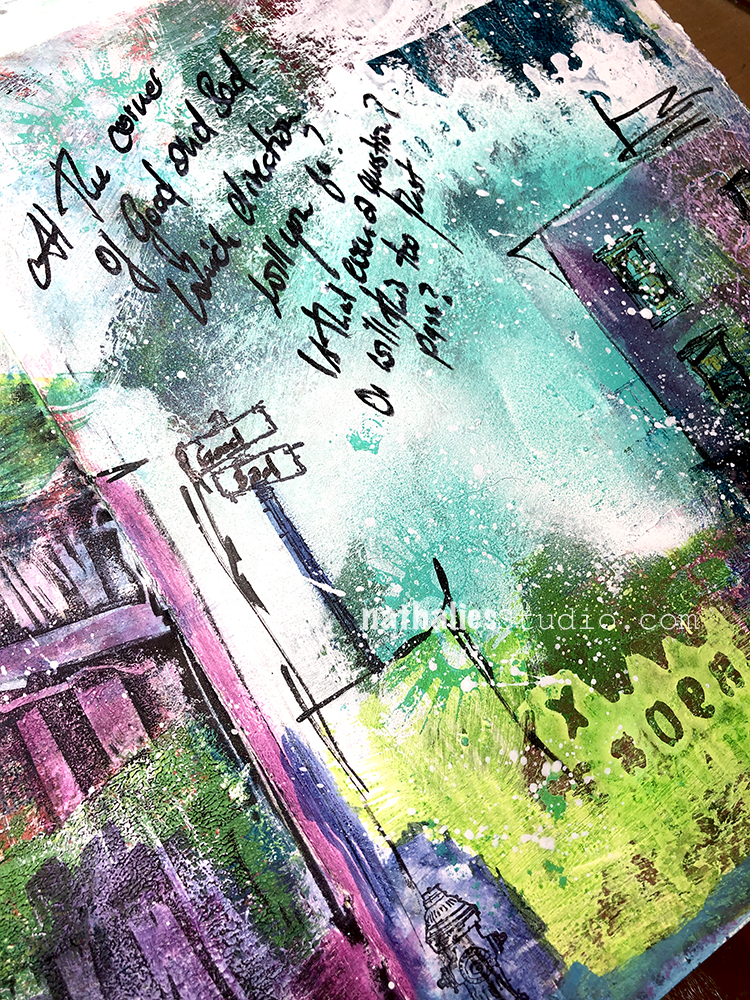 That was fun :)
Here are some of the supplies besides Acrylic Paints I used for this spread: