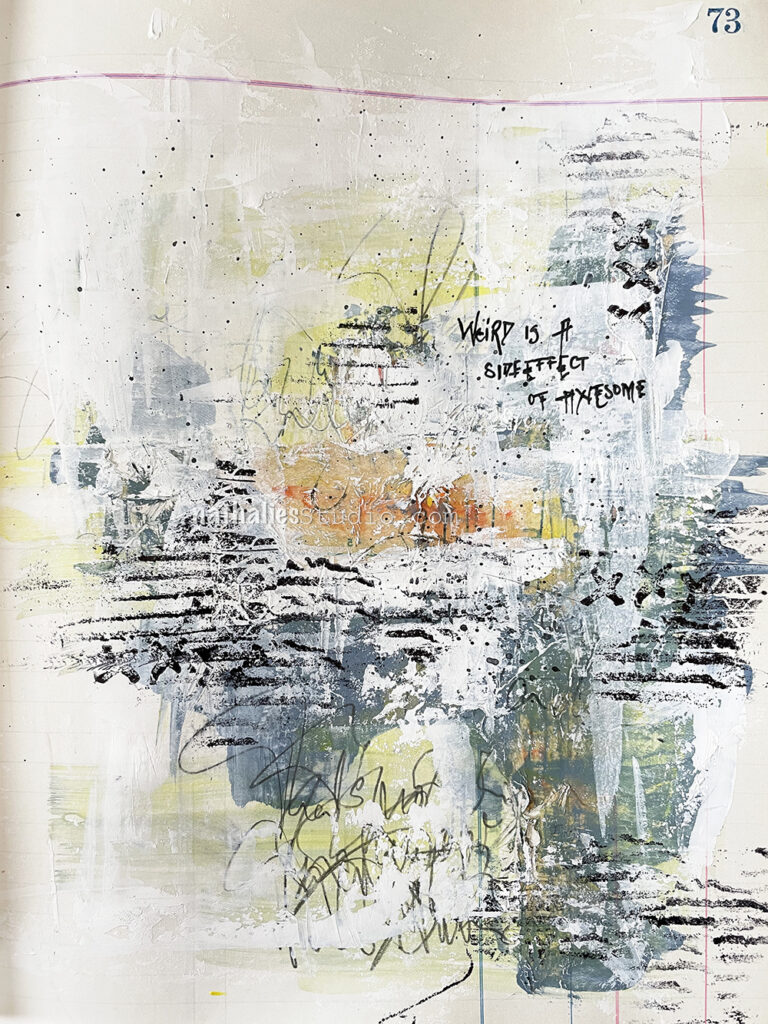 "Weird is a side effect of awesome"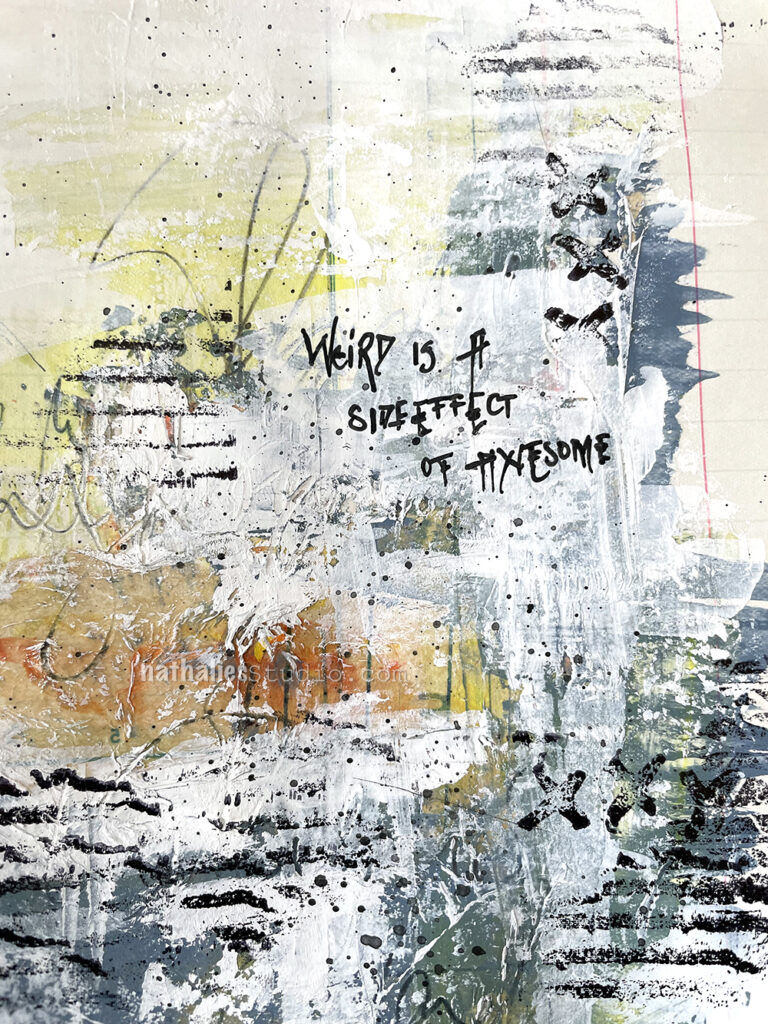 Here I used acrylic paint and dragged it with a palette knife across the art journal page, added in bits of sewing pattern, and also used Liquitex White Gesso for even more texture.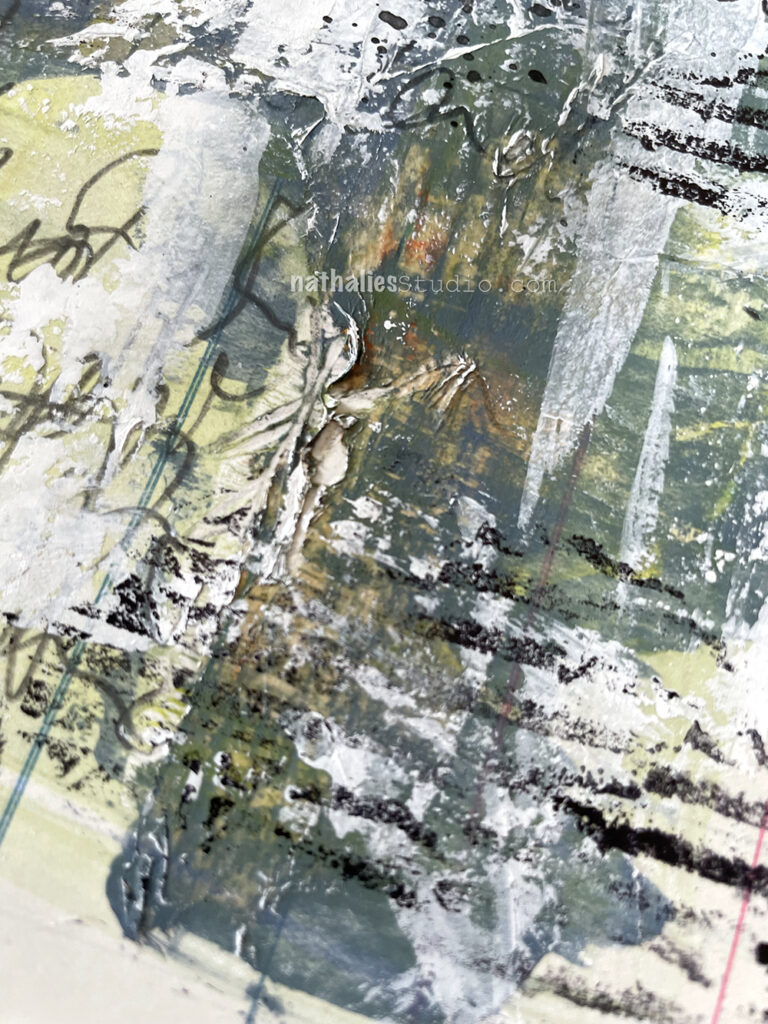 I created marks with my favorite new supply – Caran D'ache water soluble pencils.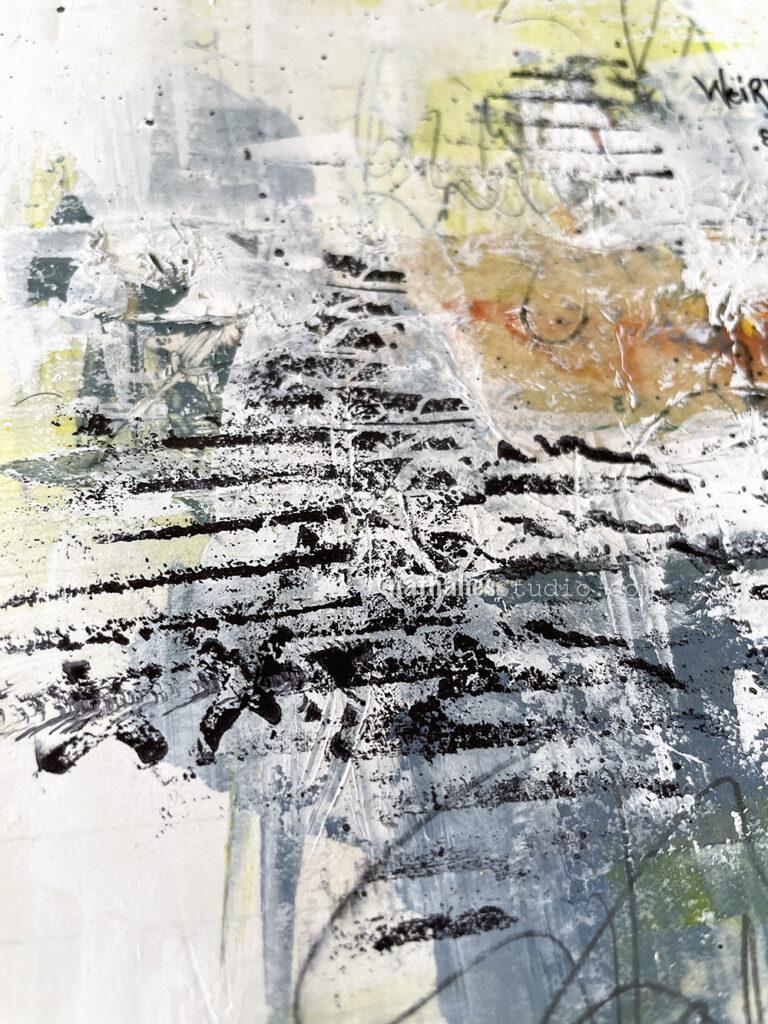 I finished things off with my Cardboard stamps and Embroidery stamps.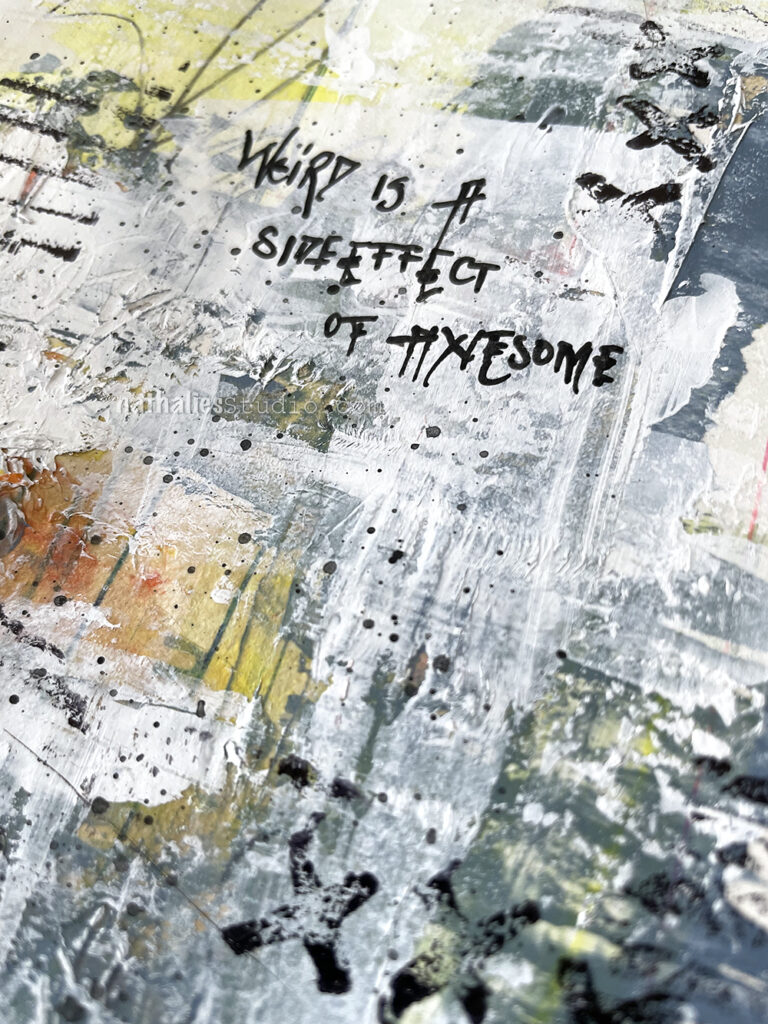 Here are some of the supplies I used: