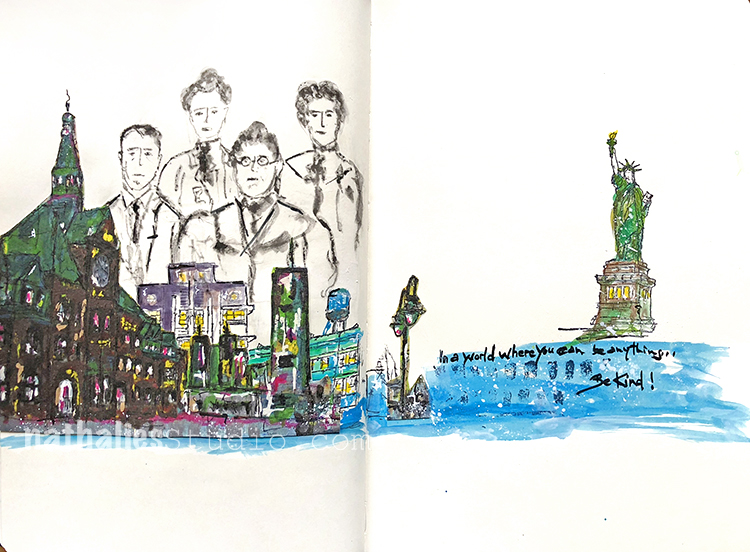 "In a world where you can be anything…Be Kind! "
For this art journal spread I once again used some prints of my painting which featured the Liberty State Park train station.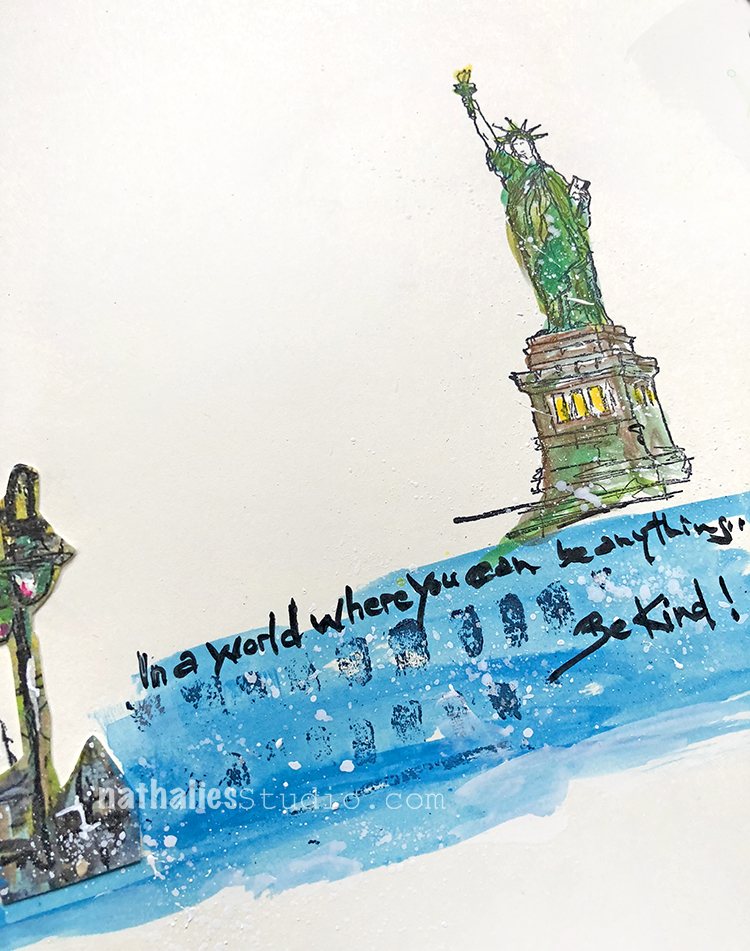 I stamped some buildings in between as well as the Statue of liberty and colored the images in with acrylic paint.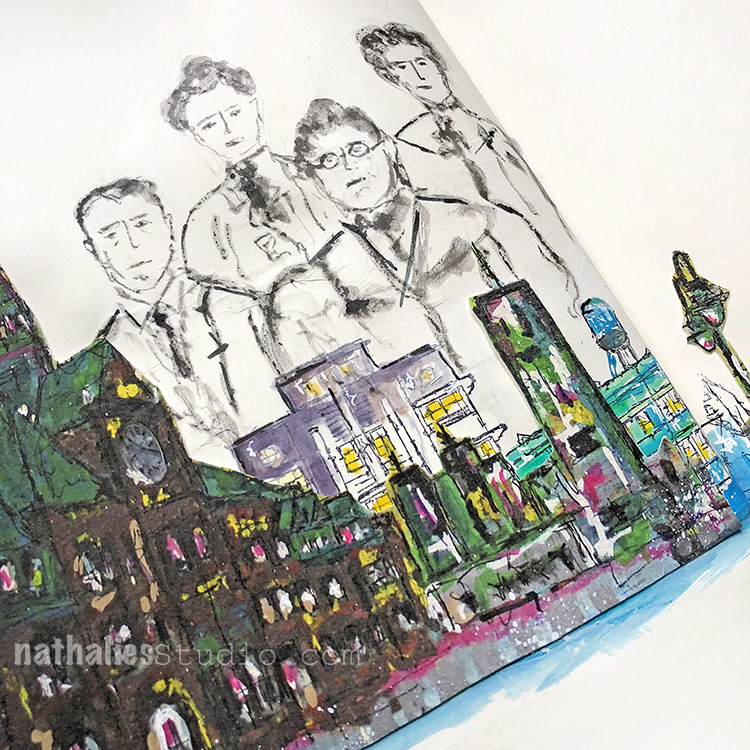 The family was sketched with sumi ink. I like how this came together. I really love using parts of my paintings with the the stamped areas – still exploring this a bit more.
Here are some of the supplies I used