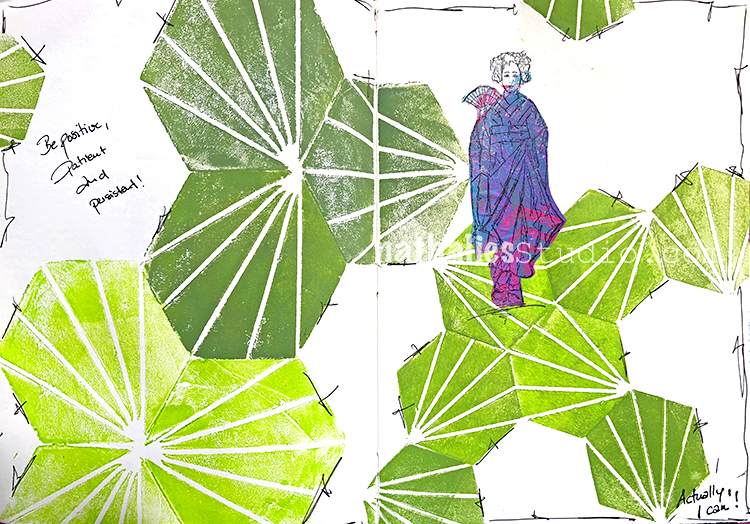 "Be positive, patient and persistent"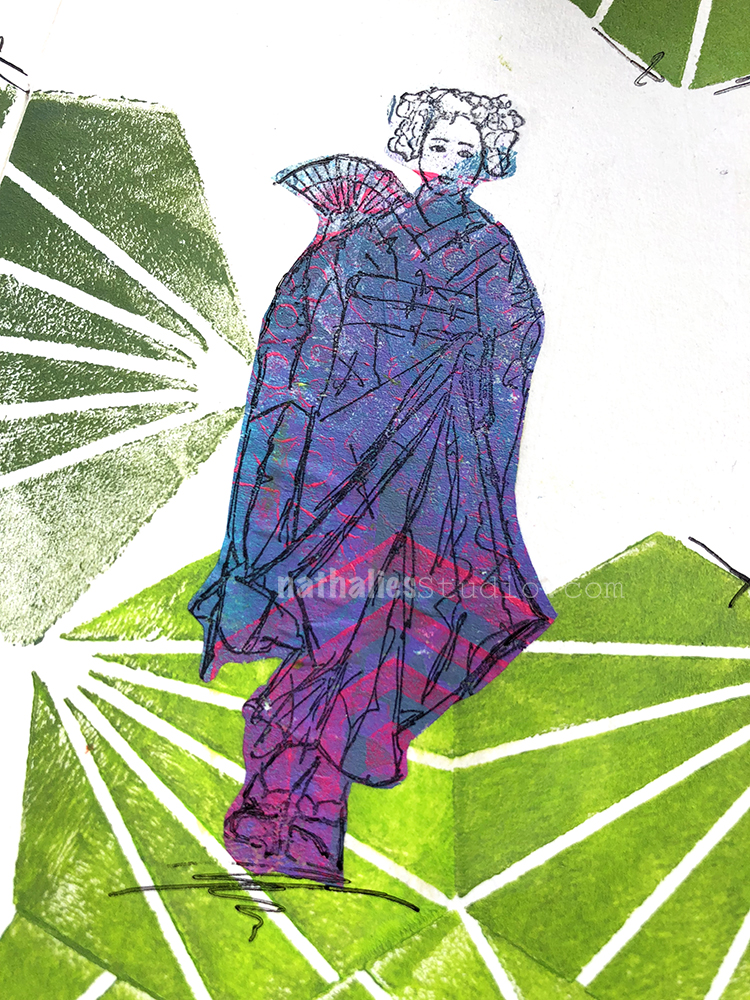 I used my new Maiko Stamp from the Actually I Can Rubber Stamp Set and stamped it on a piece of painted and stamped deli paper. Then I cut it out and pasted it to the background with fluid medium. It is such a fun and easy way to add a colorful focal point to an art journal spread.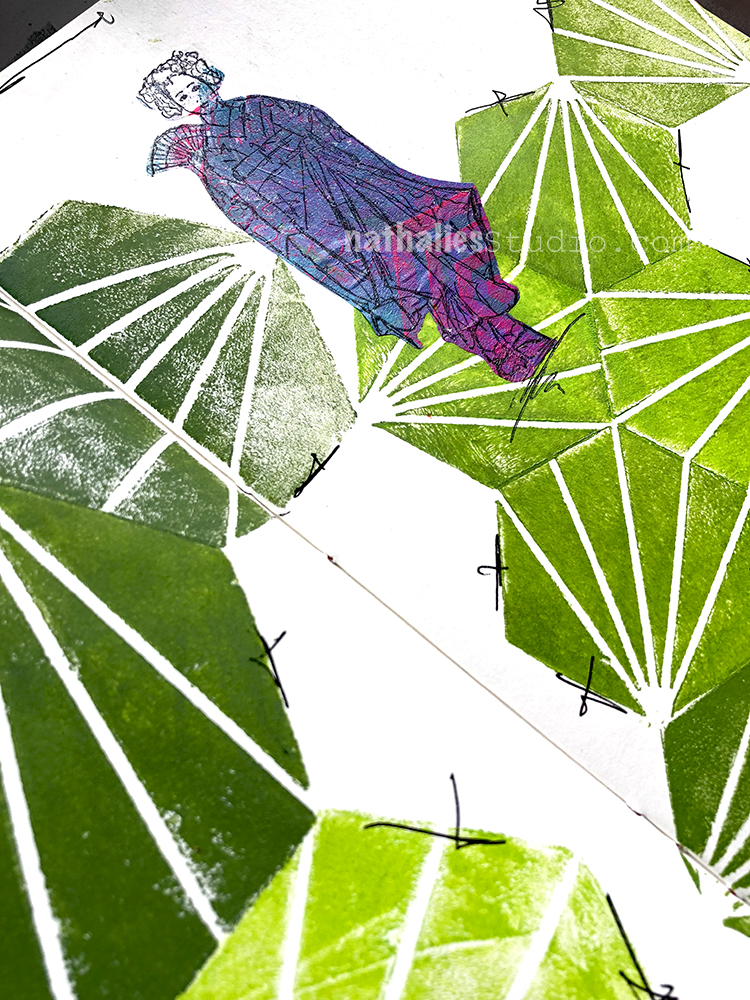 For the background I used my Clam Hex Foam Stamp and rolled with a brayer different green tones on top and then created a pattern.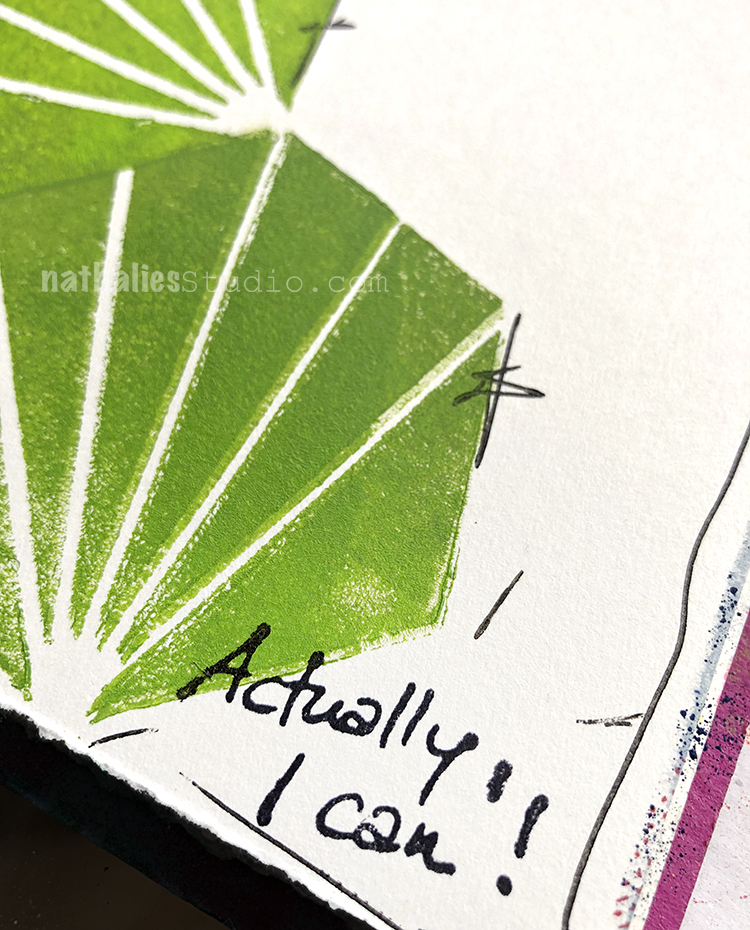 And last but not least I also added the "Actually, I can ! " Stamp from the set with the same name .)
Here are some of the supplies I used besides the acrylic paints: