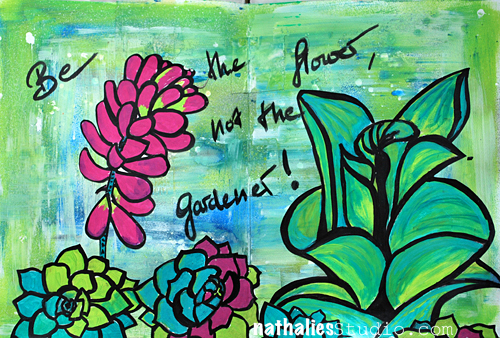 is something a dear friend said many many years ago to me and I have tried to follow this advice in certain fields of my live and also told other's to follow it ;) It is good to be the flower sometimes ;)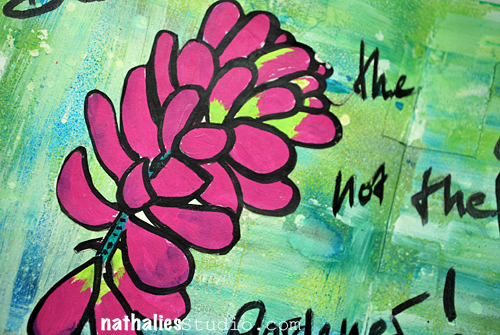 I created the background by using spray paints and then dry brushing them after they had already dried a tiny bit. I love the effect. The flowers itself come from some drawings on watercolor paper which I had done a couple months ago and then colored in with the Liquitex Paint Markers. I do love how you can blend them and create also a nice texture with them. I cut the flowers out and collaged them onto the background.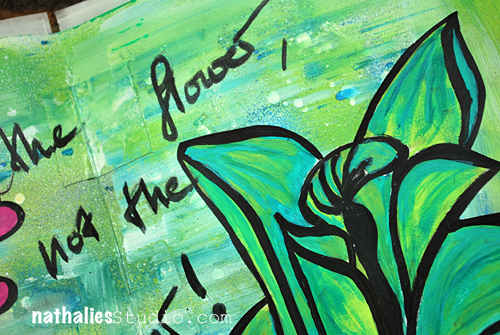 You see you can use other art work or projects and include them in your art journal.

Hope you are the flower today :)
Have a great one