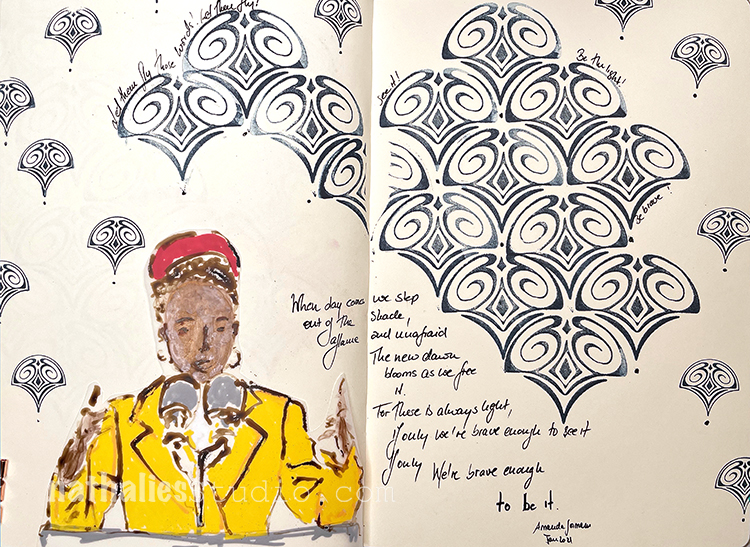 When day comes we step out of the shade,
aflame and unafraid
The new dawn blooms as we free it
For there is always light,
if only we're brave enough to see it
If only we're brave enough to be it
-Amanda Gorman
I was so inspired by Amanda Gorman's poem from the presidential inauguration, and particularly the final lines.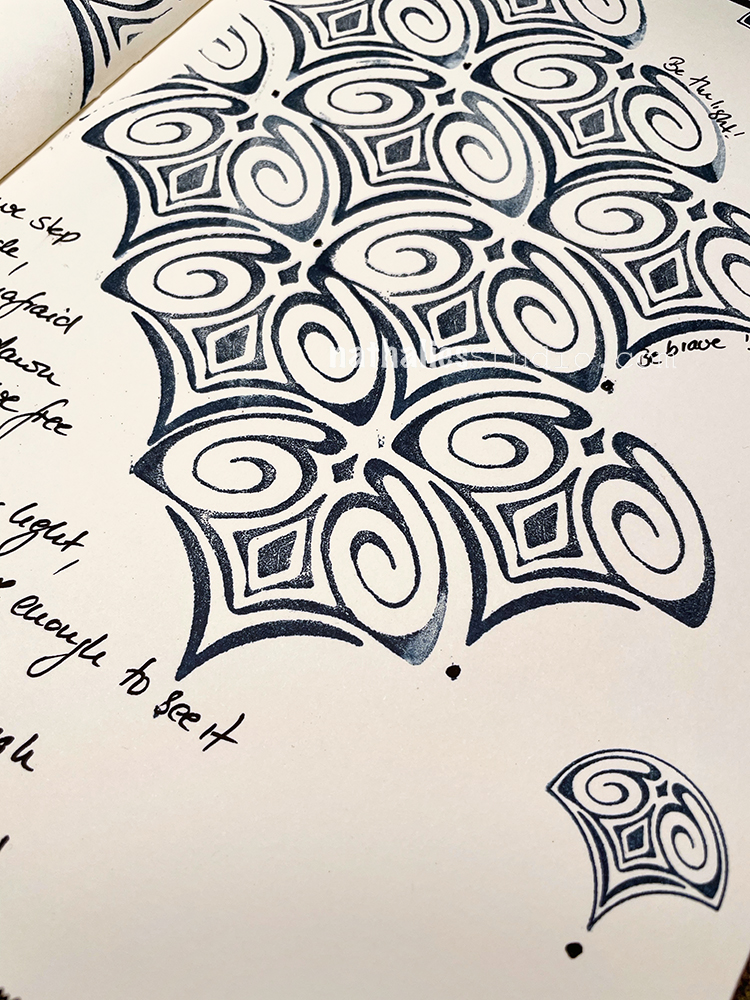 For my background I used my Fairview Fan foam stamp and also the Fairview rubber stamp from my Fan-tastic Small set. I added little dots under some stamps to make them look like exclamation marks – words fly…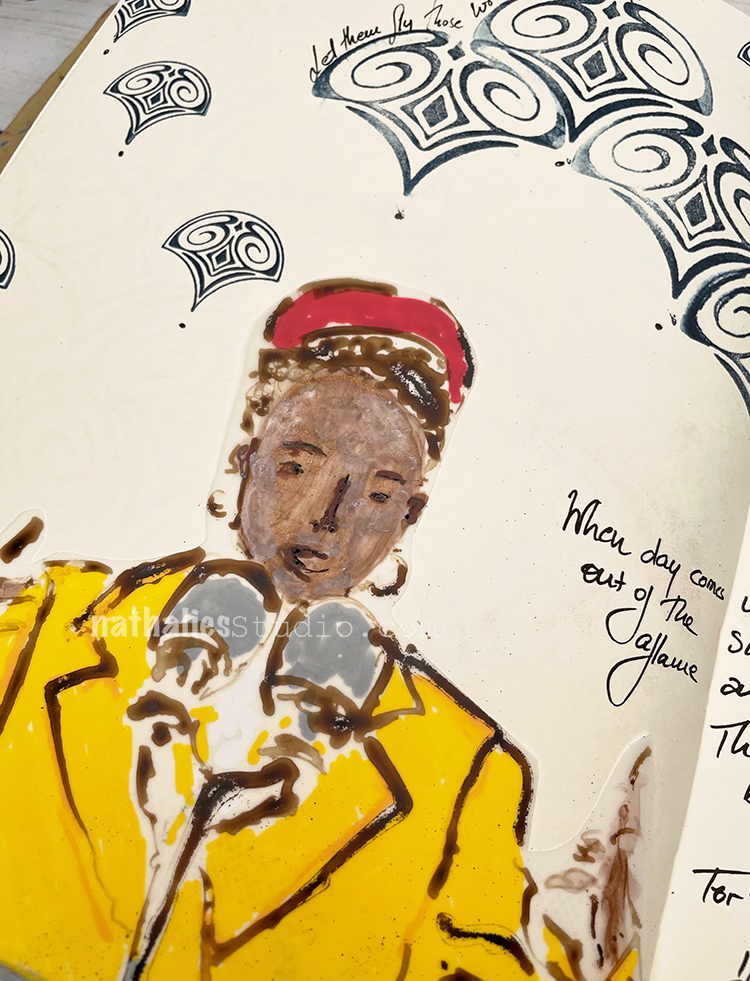 I sketched Amanda on Dur-a-lar matte with acrylic ink and paint markers.
Are we ready to be the light? I think so!
Here are some of the supplies I used: