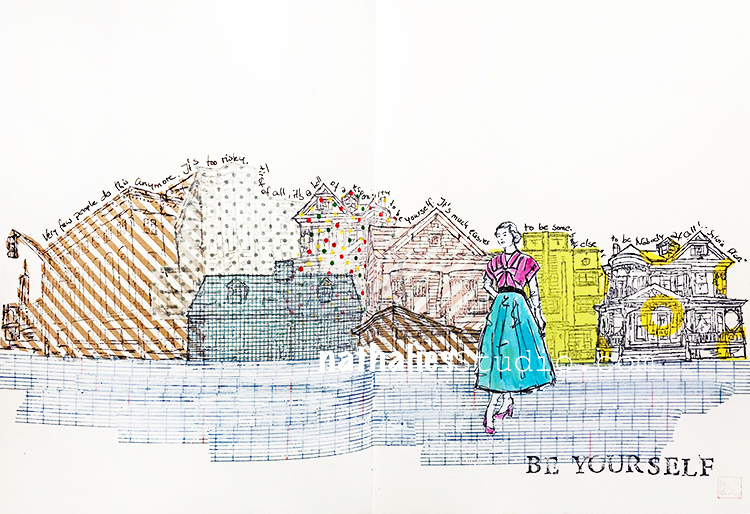 "Very few people do this anymore. It's risky. First of all it's a hell of a responsibility to be yourself. It's much easier to be someone else or to be Nobody at all!" Sylvia Plath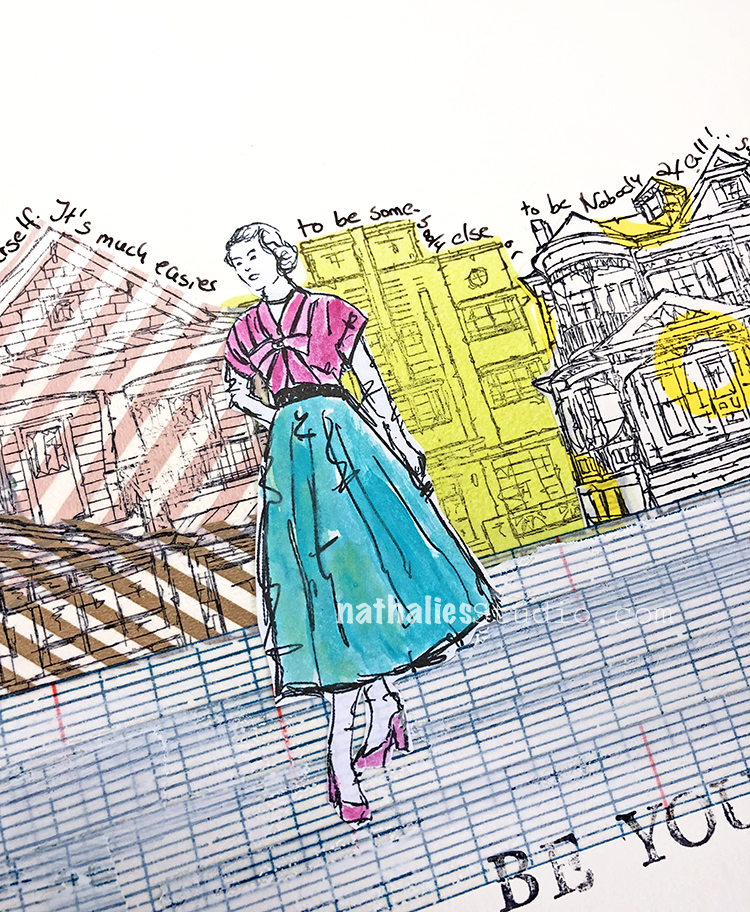 Loved using up some washi tape and washi paper which I "collected" for a while. the lady is from a sketch I did and I cut it out of a paper and then colored the image in and adhered it on top with Gel Medium.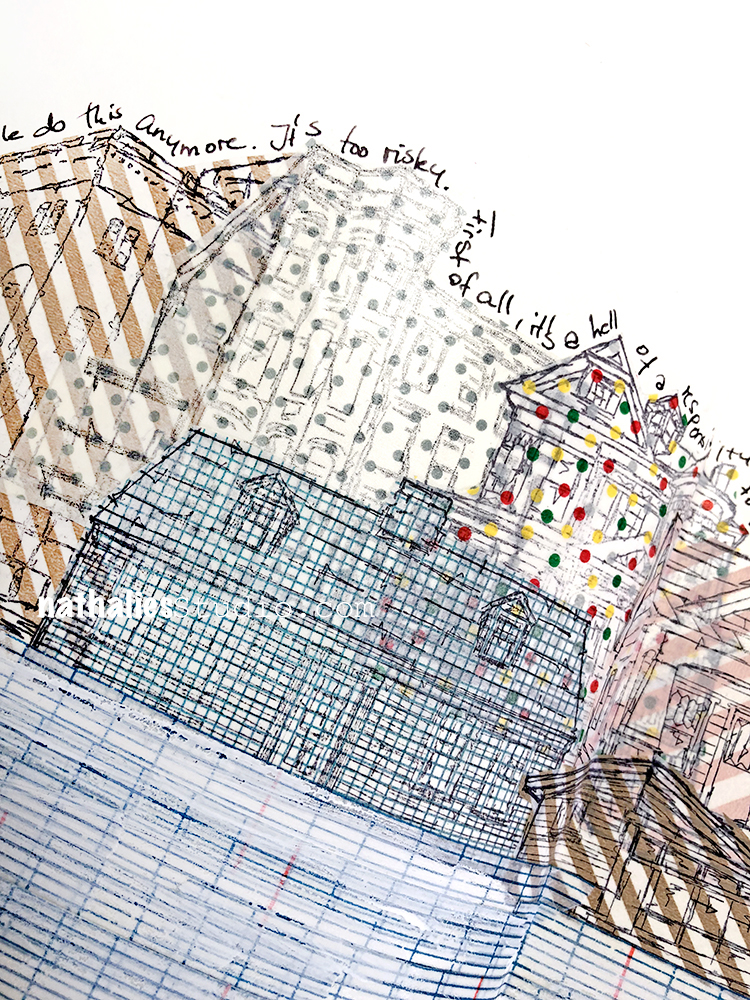 I stamped the building stamps onto the different patterned washi paper and cut them out. I adhered them as well as the washi tape with Gel Medium. Even thought the washi tape has adhesive the adhesive won't hold to long, so better just glue it down.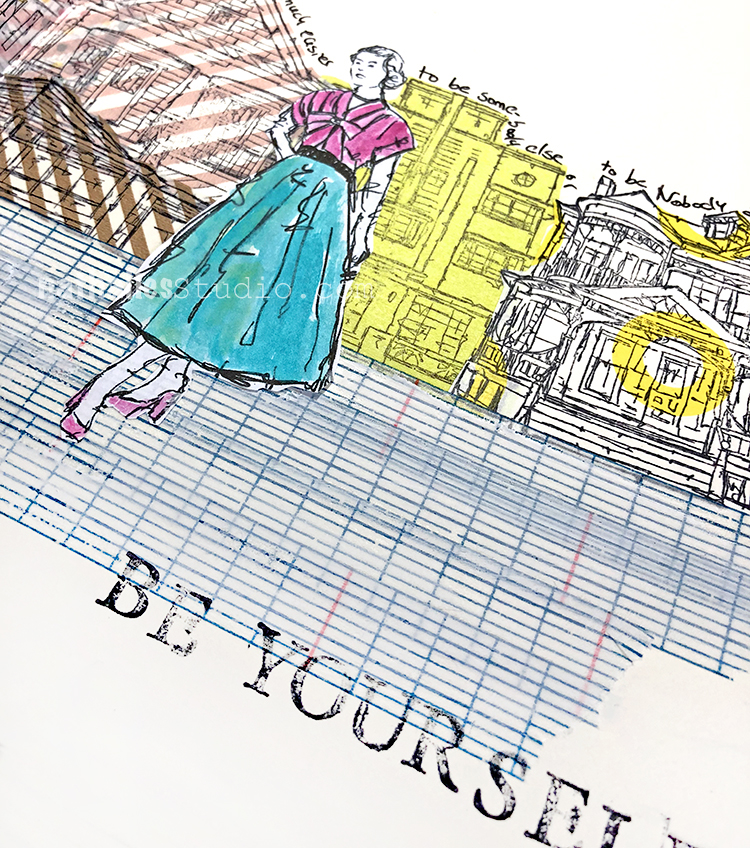 Some journaling and some stamping – love how the pattern and color mostly comes from the Washi.
Here are some of the supplies I used