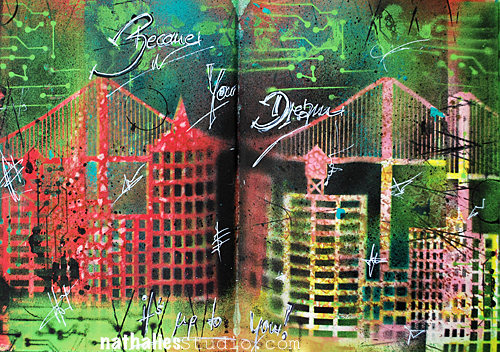 Become your Dream – it's up to you!
For this art journal spread used layered stencil- like my crackle stencil and the Cityscape Stencil by my friend Julie – on top of each other and used Liquitex spray paints. I really love how the background pops out with those darker colors sprayed on top.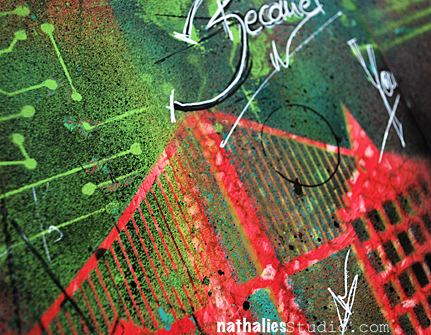 I sprayed on top again with a lighter color using my Circuit Stencil and also did some marks using markers (they are called markers for a reason, aren't they? snigger)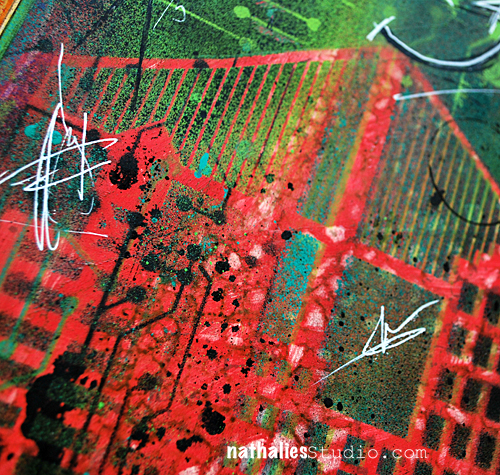 I love the results when you use acrylic spray paints- I am so happy about the weather getting better now so I can use them more.

Have a beautiful day
Nat