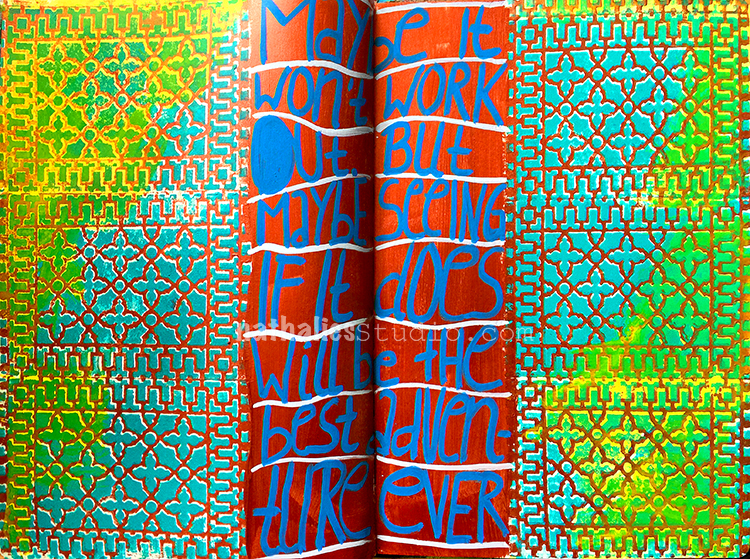 "Maybe it won't work out. But maybe seeing if it does will be the best adventure ever."
Love this – I think that sums up a lot of things that I have done in my life so far …love my artful adventures and believe me…many didn't quite work out- LOL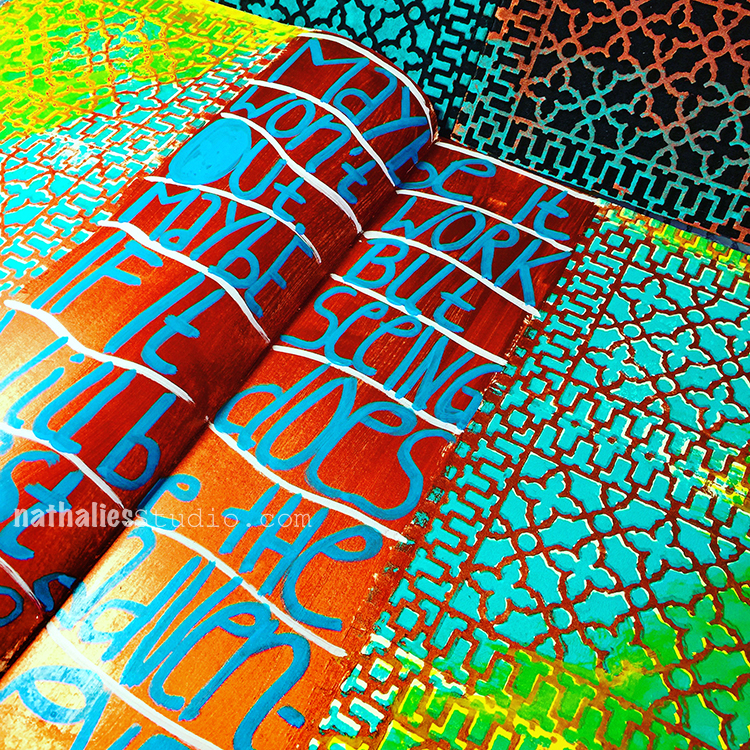 I am totally in pattern heaven using my brand new Downtown Positive and Negative Foam Stamp Set. I love how the two stamps stamped on top of each other in copper and teal make up for such a beautiful intricate pattern.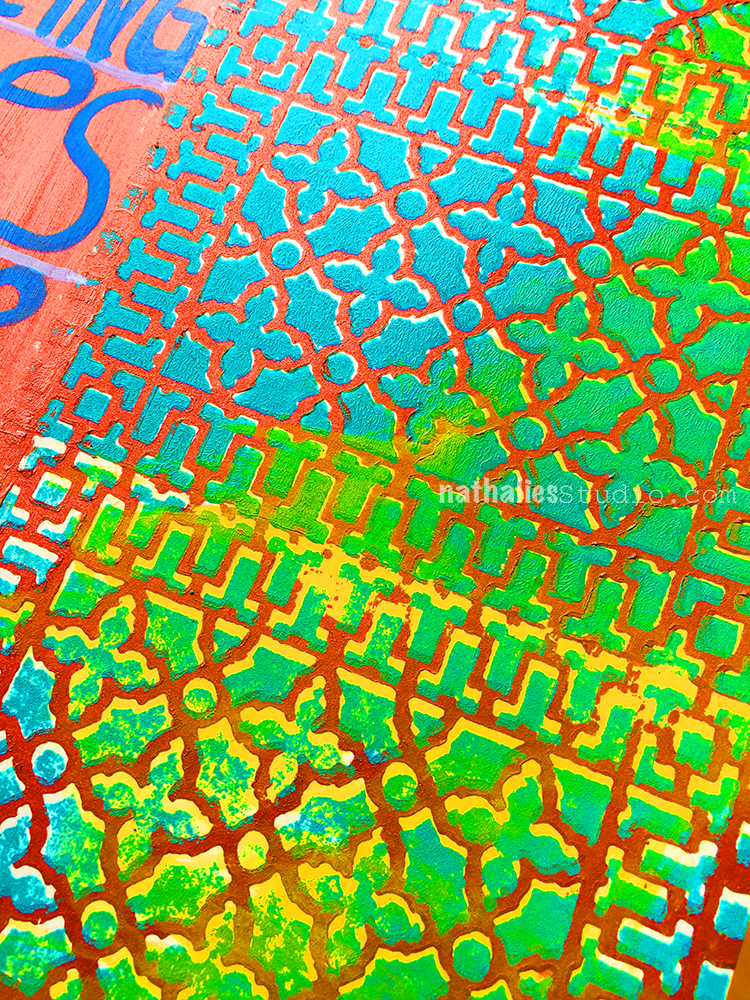 I added some yellow ink here and there after the stamped areas dired and I love how it added another color and interest.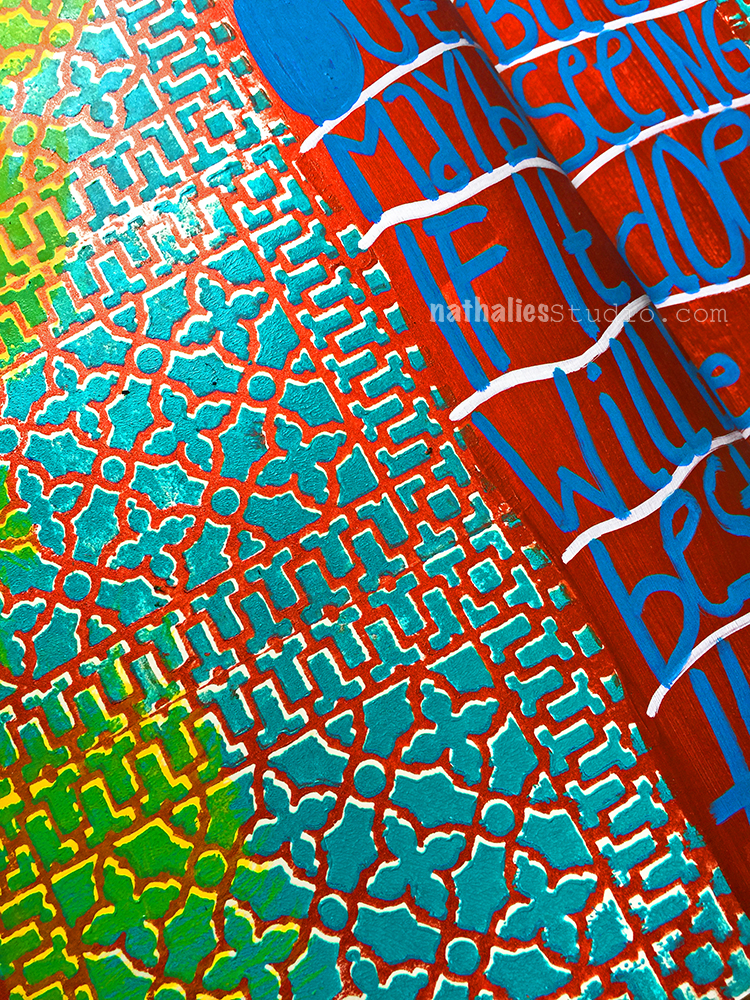 Stamping it a bit offset and given the fact that a foam stamp reveals texture I love how the effect is so dimensional and looks almost as if the image is raised and jumps off the page. One happy Nat on this one.
Here are some of the supplies I used for this spread: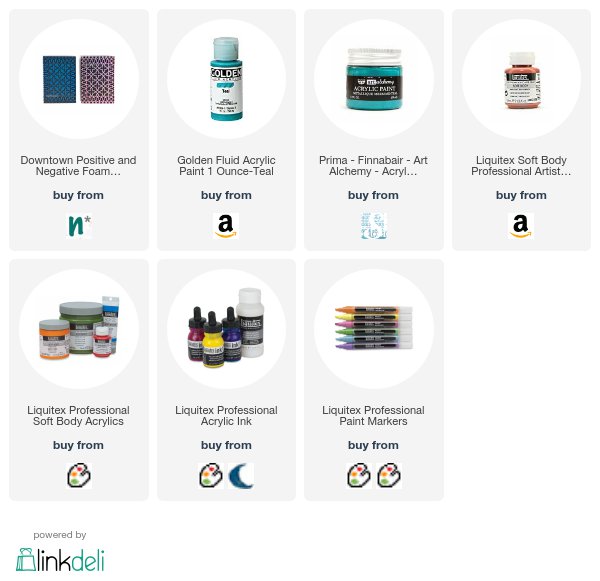 Have an adventurous day!