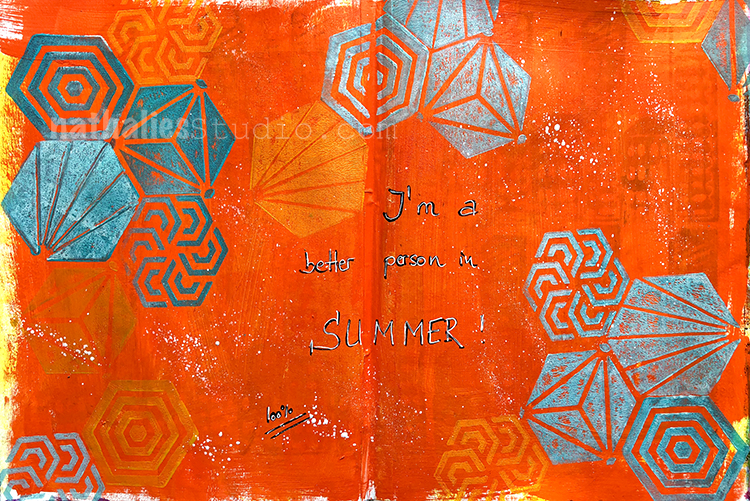 I truly am a better person in summer :) 100%
For this spread I had fun using my new Mini Hex Set. It is soooo cute …in summer, fall,  winter …you get the picture ;)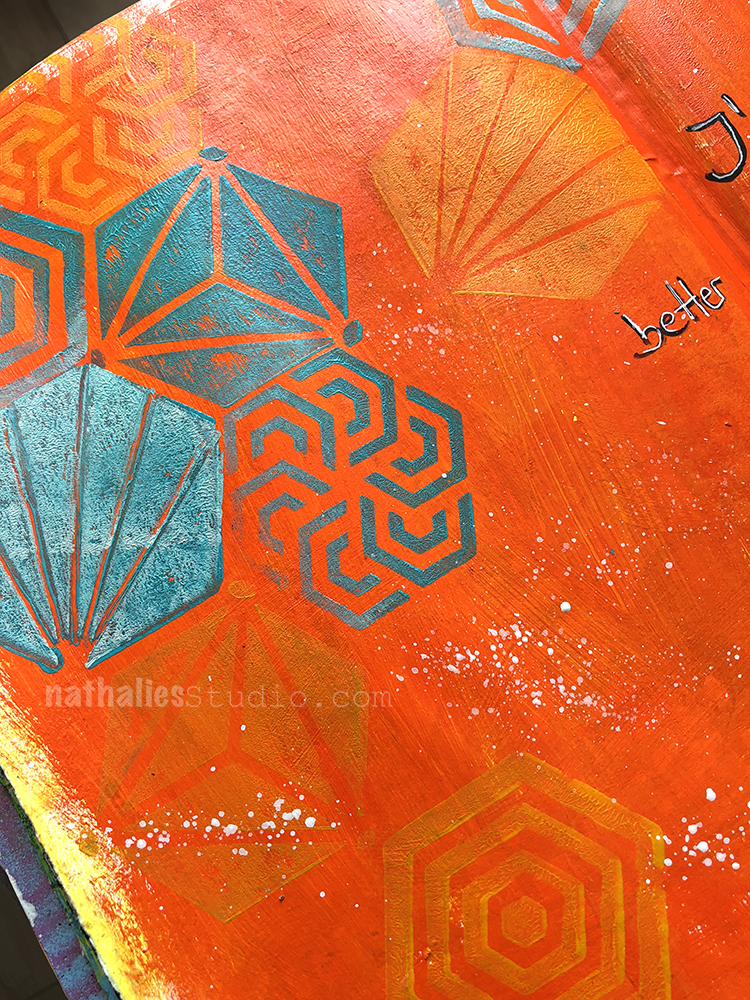 What I love about foam stamps is that you can use them with acrylic paint and furthermore- depending on what paint you use, the texture you can create with them.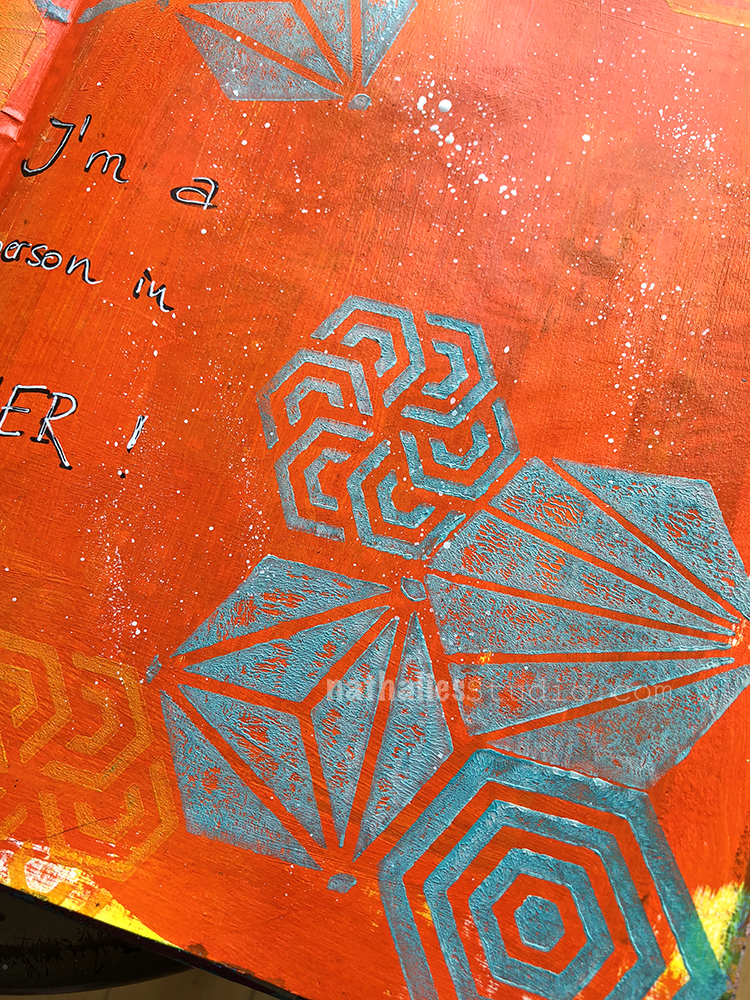 I used all the stamps in the set – but of course you can also make awesome pattern with just using one of them repeatedly.
What is your favorite season?