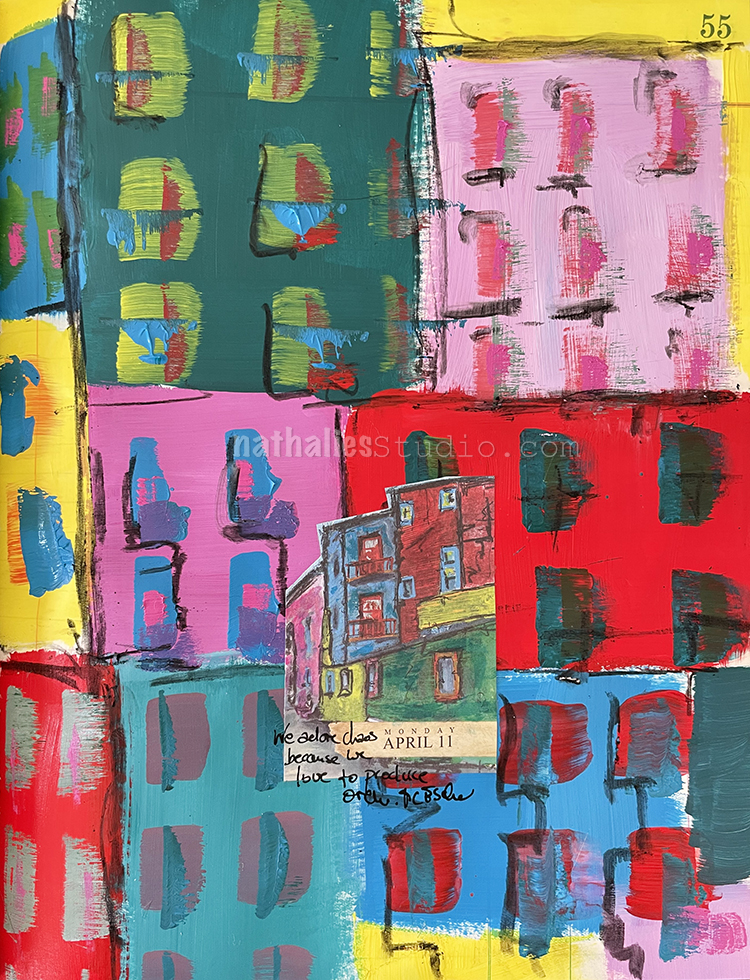 "We adore chaos because we love to produce order." – M.C.Escher
This is another spread using a piece of artwork that was part of the sold out Artist Almanac calendar (the 2023 version is in the works so sign up for my newsletter here for first news about that when the time comes). And although the 2022 calendar is long gone, the original painting from the page I used in this art journal spread (inspired by a trip to Buenos Aires) is still available HERE.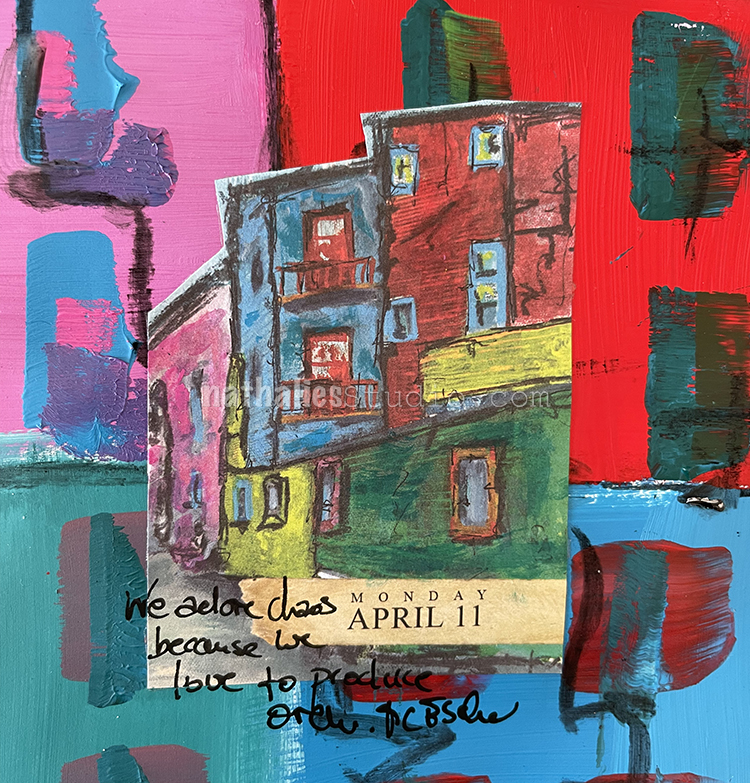 I picked the colors that I used in the original painting – well similar colors – and blocked in the background.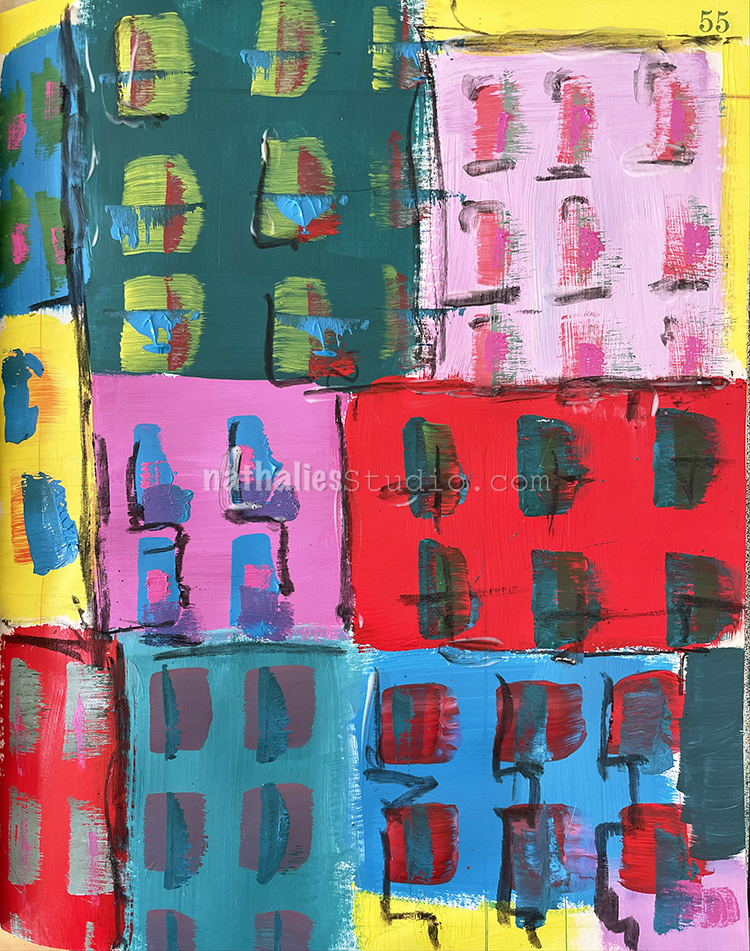 Then using my brush to make blocky marks, I began mixing colors and started discovering some pretty nice color variations and marks. It is a crazy vibrant page!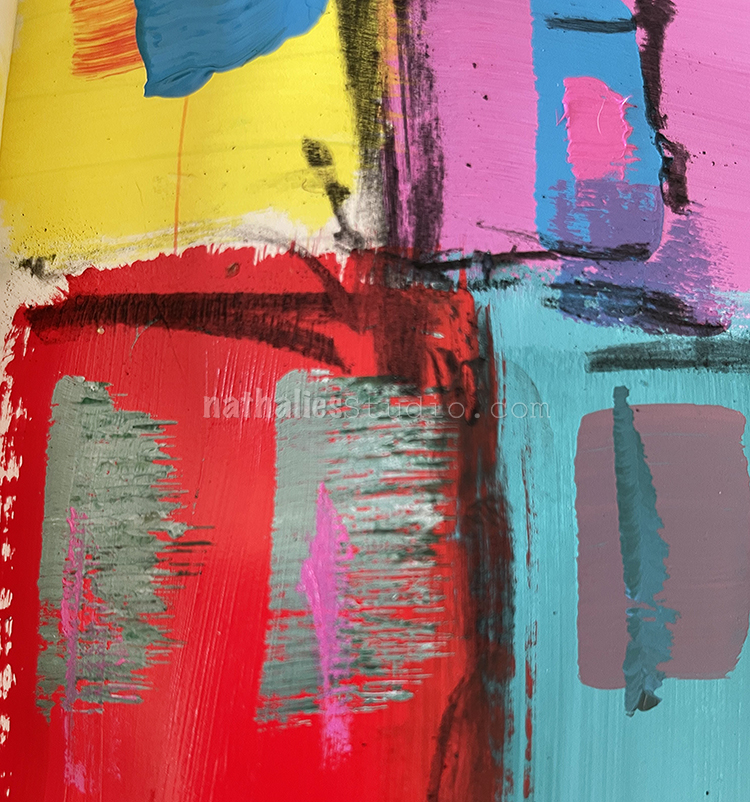 Just like in the painting, I used some charcoal to make marks and then brushed matte medium on top to seal the charcoal. Otherwise charcoal would be a bit of a problem to use in an art journal that will be closed.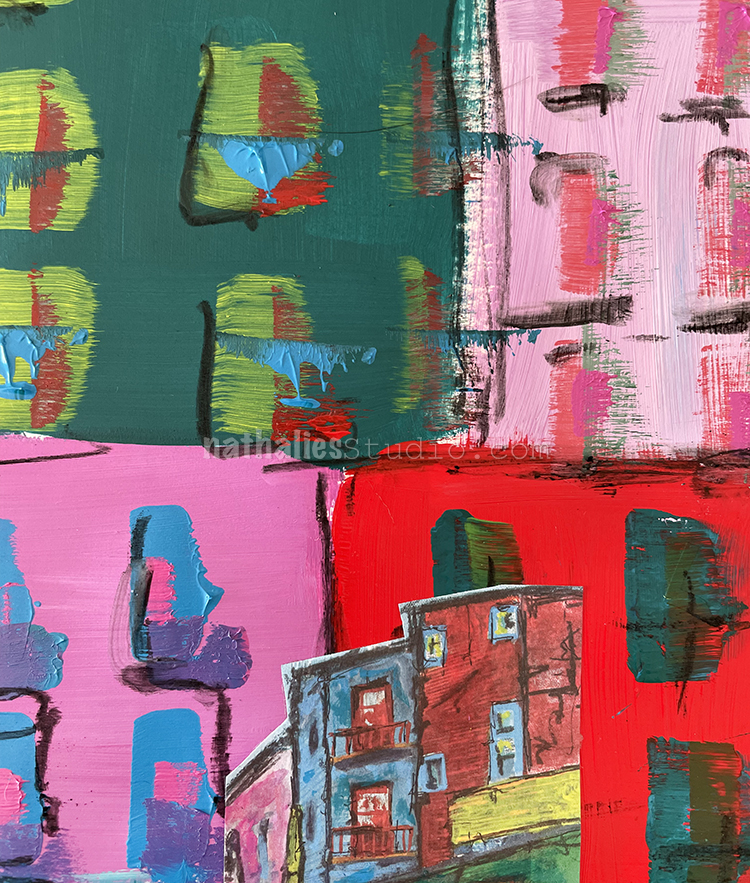 The quote seemed kind of fitting for me as I was thinking about that particular neighborhood in Buenos Aires – La Boca – it seems chaotic but there is order in the chaos.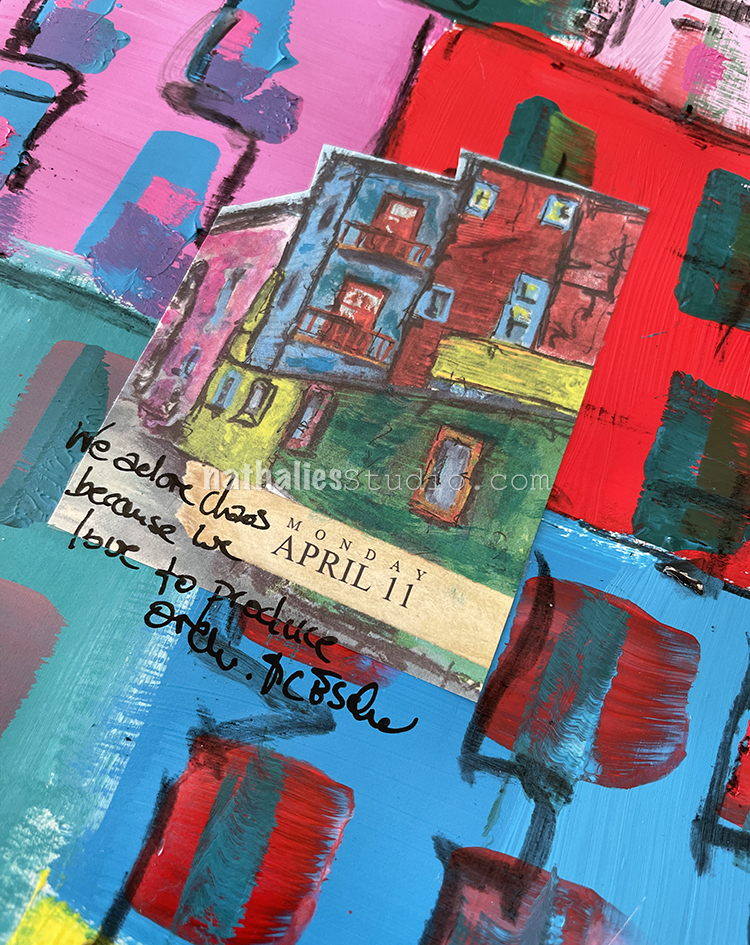 Here are some of the supplies I used: