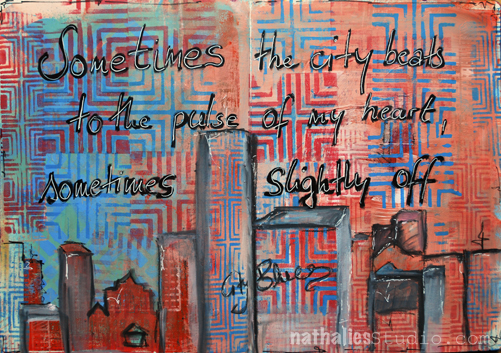 "Sometimes the city beats to the pulse of my heart, sometimes slightly off"
Last week the city was beating slight off my heart pulse, meaning I was grumpy at the city – yup that can happen – but playing with some of my brand new ArtFoamies Designs helped *wink. In case you have missed the big news- check them out  – you can order them now in my store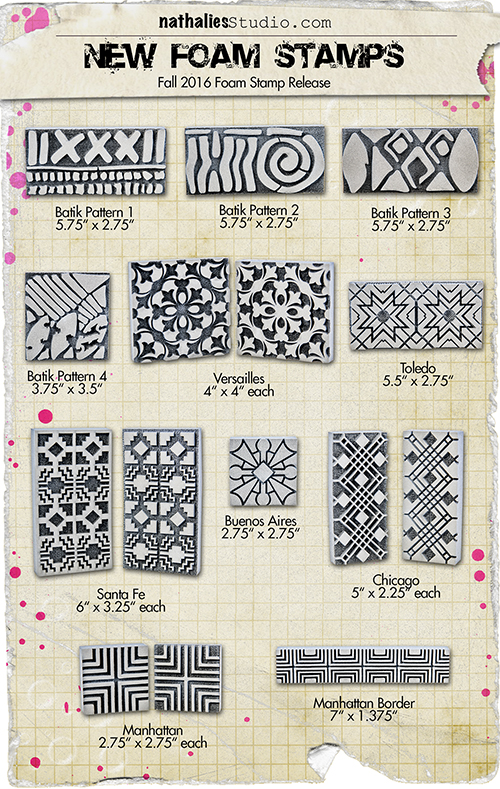 I used the Manhattan Border Stamp and the Manhattan Positive & Negative Stamp Set and went to town for some fun pattern play.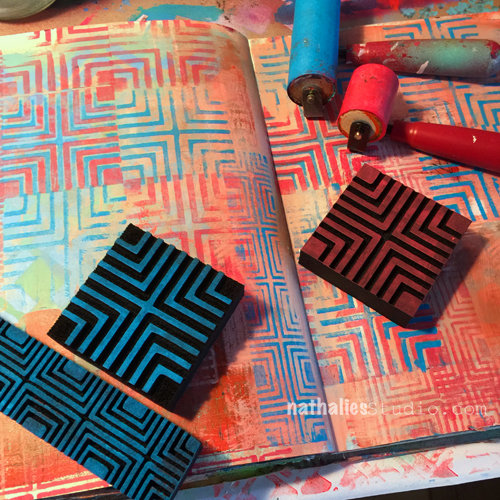 The Manhattan Positive and Negative Stamp Set comes with both stamps and you can use them either alone, together or …even cooler on top of each other – yeah!!!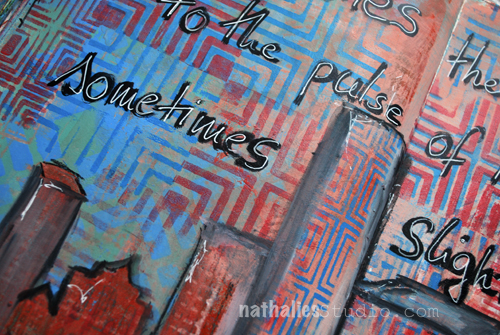 I played with all three variations and added the Manhattan here and there and then outlined some areas for a city scape.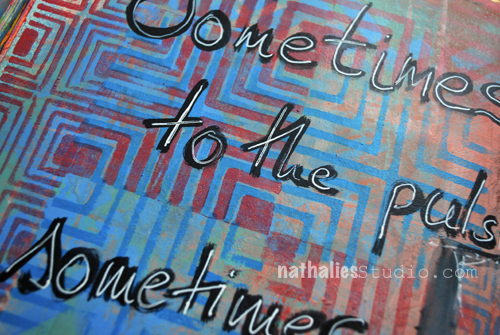 I added the journaling with a black marker and traced on top with a white signo pen. And…I felt way better about the city again – no more City Blues *Wink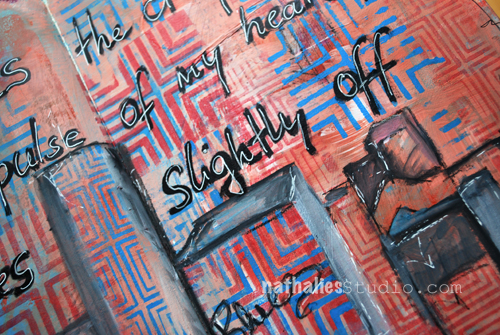 Here is what I used (some of the links are affiliate links):
Which of my new ArtFoamies Stamps do you like the best and would take away any Blues from you?
In case you are in the NYC- Area – there are still a couple seats open for my two day and super duper awesome Art Rules Workshop at The InkPad this coming weekend. Check it out- it is going to be amazing and we will use all the new stamps and even some other fun secret things *wink
October 8-9, 2016 in NYC at The Ink Pad  in NYC, NY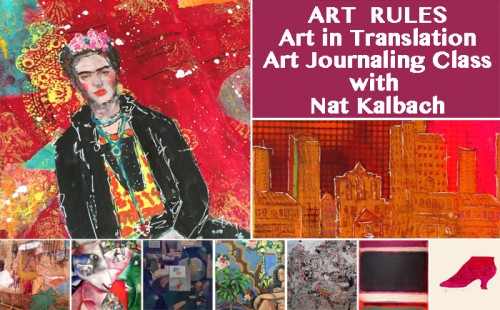 Have a wonderful day!!!