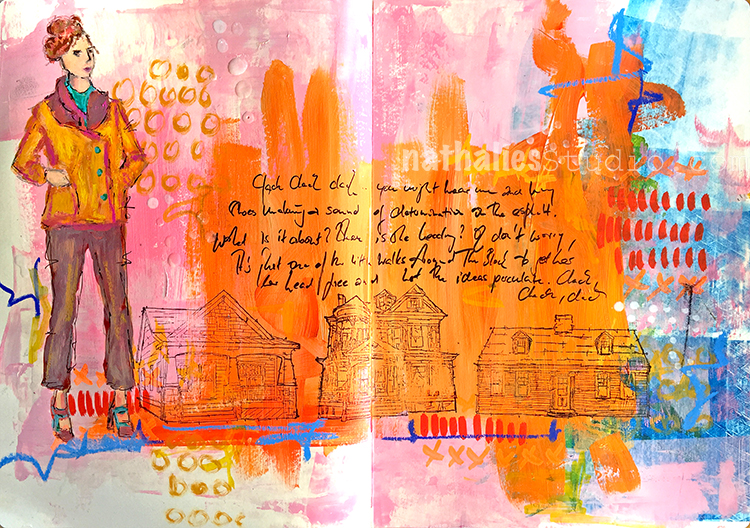 Strolling around the block :) I really love this color combination which is not my usual suspect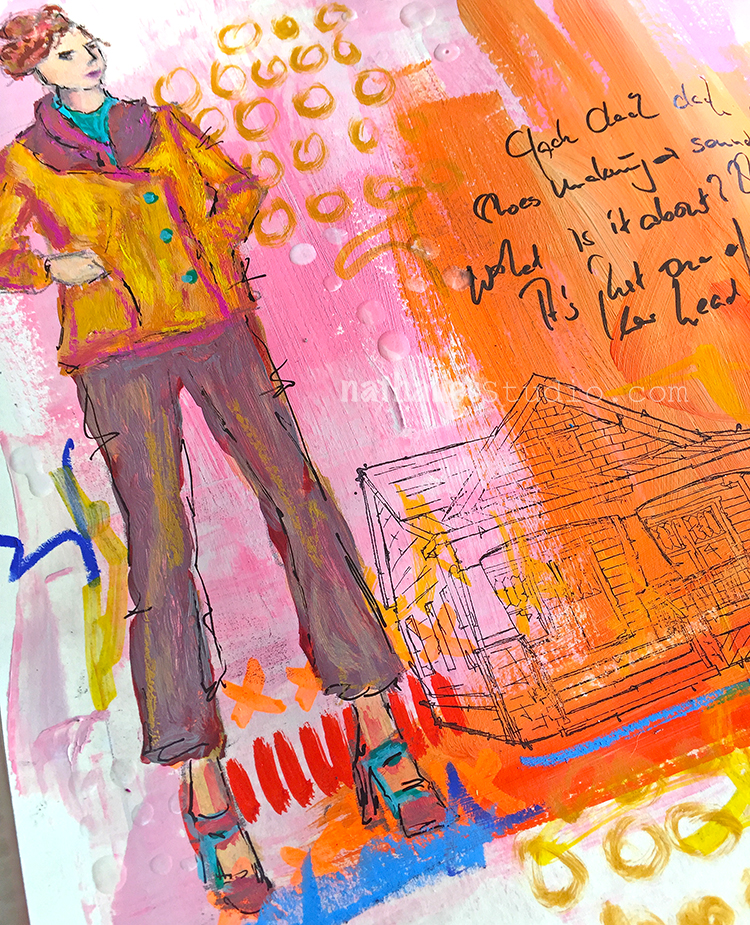 I drew the lady with acrylic paints and neopastels and boy- do I want that jacket – LOL. I stamped with some of my Stroll Around the Block houses and made a lot of marks and patterns.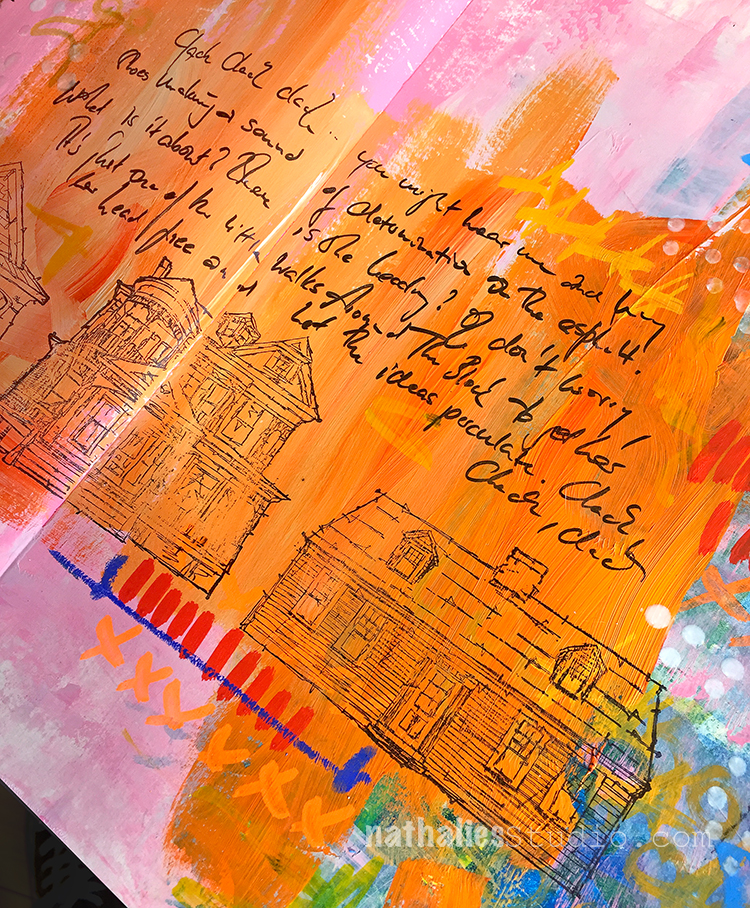 I love how the Neopastels also create a nice textured look (blue line)  in comparison to the smooth look of acrylic markers (red lines and orange x's).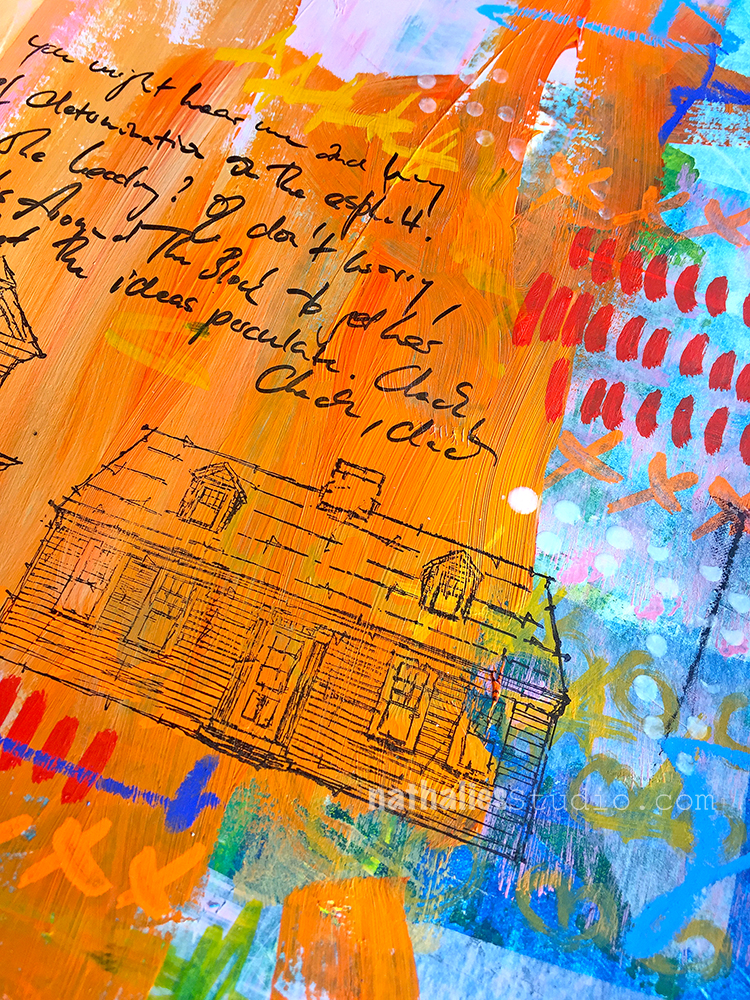 And of course played with the contrast of colors here too.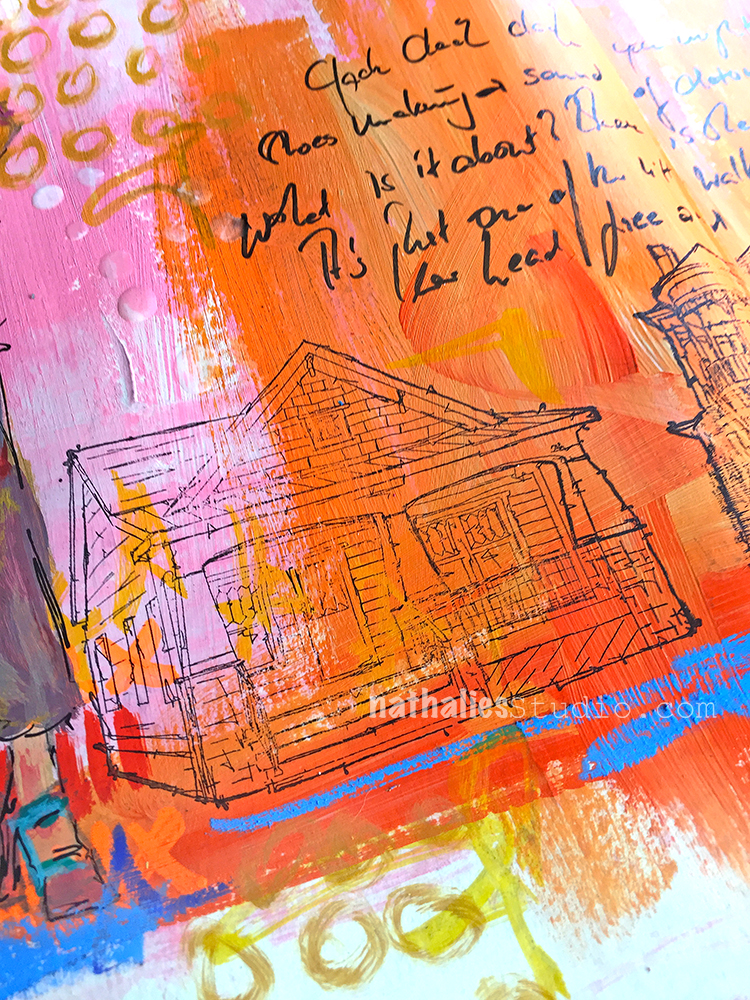 Here are some of the supplies I used for this spread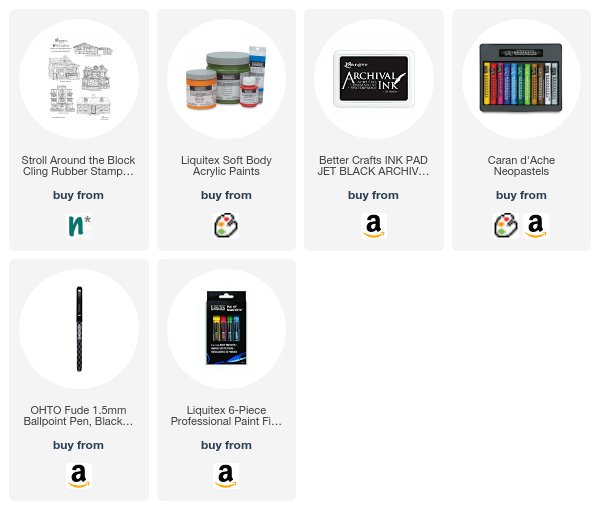 Hope you have a wonderful day and maybe even some time to stroll around the block today :)