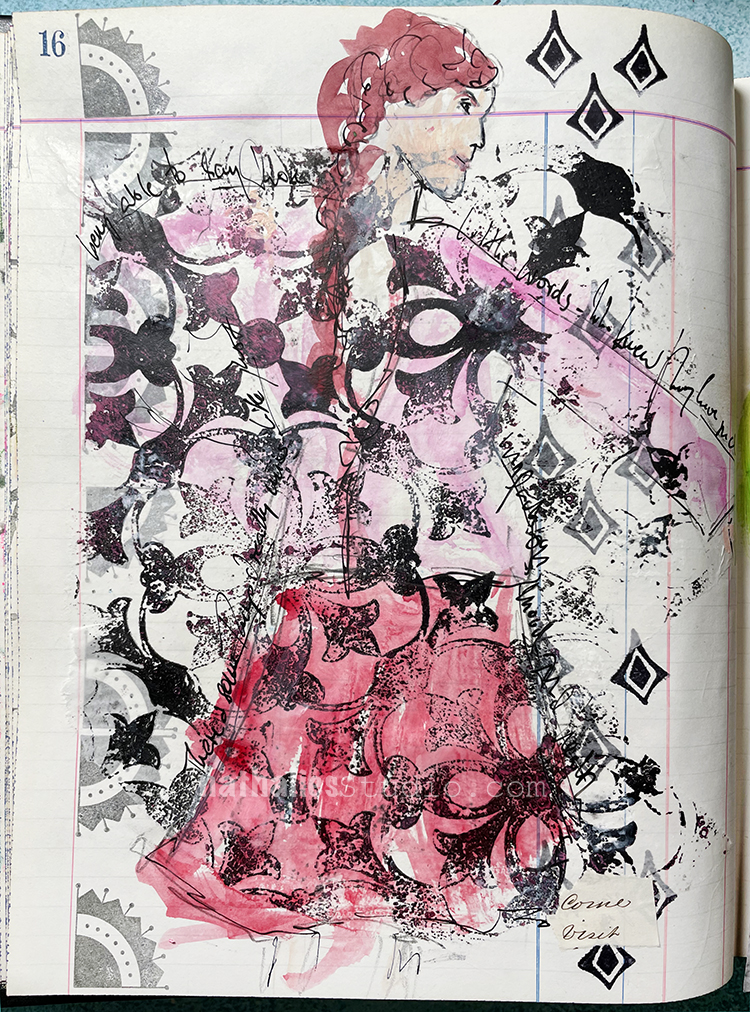 "Come Visit" – and then some journaling reminiscing about how little I knew a while ago how much I love to say those words. I miss my friends in Germany and further away. Two little words – so much weight.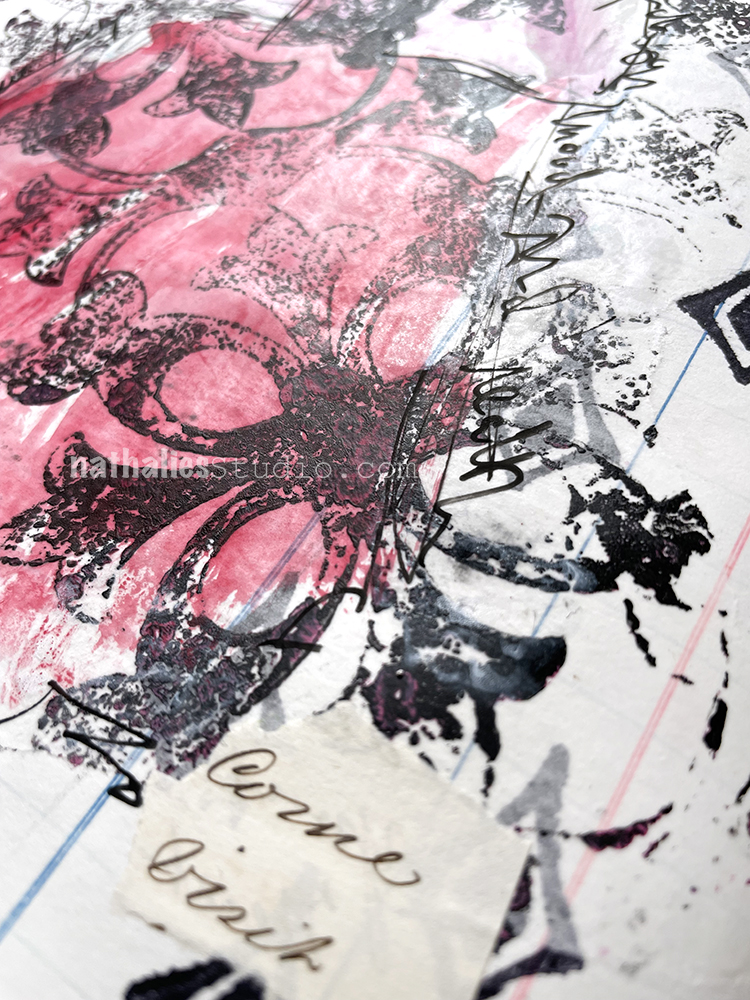 The "come visit" were a leftover from an old letter that I had used as collage material and the two words were in different sentences on top of each other and it was like a sign (wwahhhahaa – insert glorious music and sunshine here ;) ).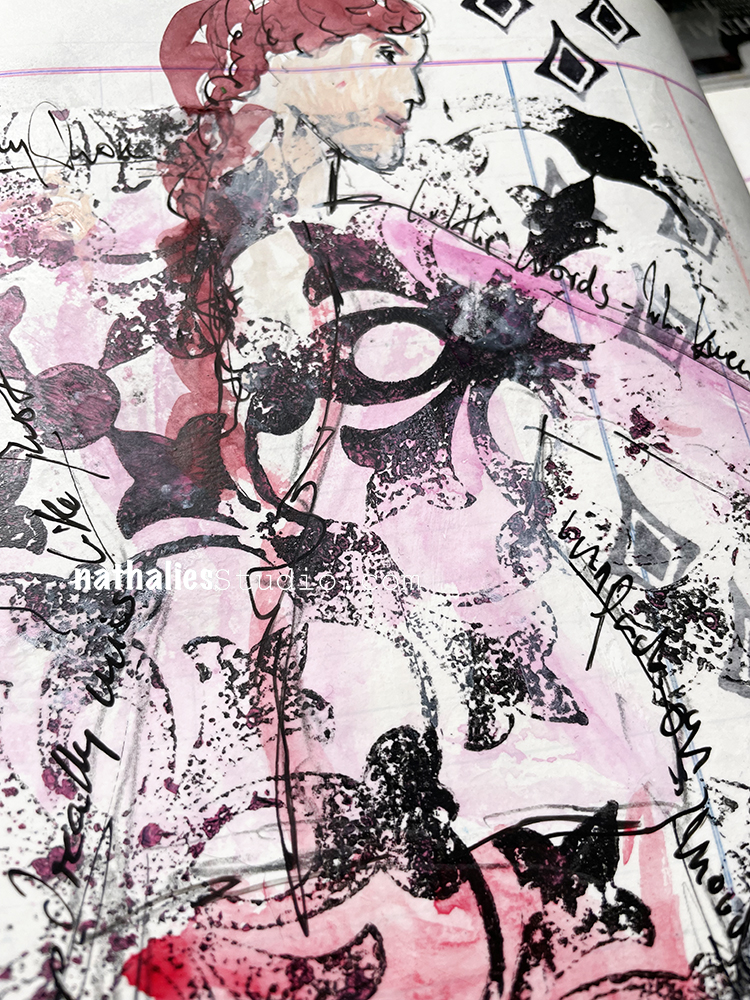 The background was stamped with my Mini Motifs and Fan-fare rubber stamps. Then I added a piece of deli paper on which I had "cleaned" a stencil that had spray-paint on it from an earlier page, creating a nice textured print of the Versailles stencil. I adhered it over the background with liquid matte medium and then sketched the lady on top.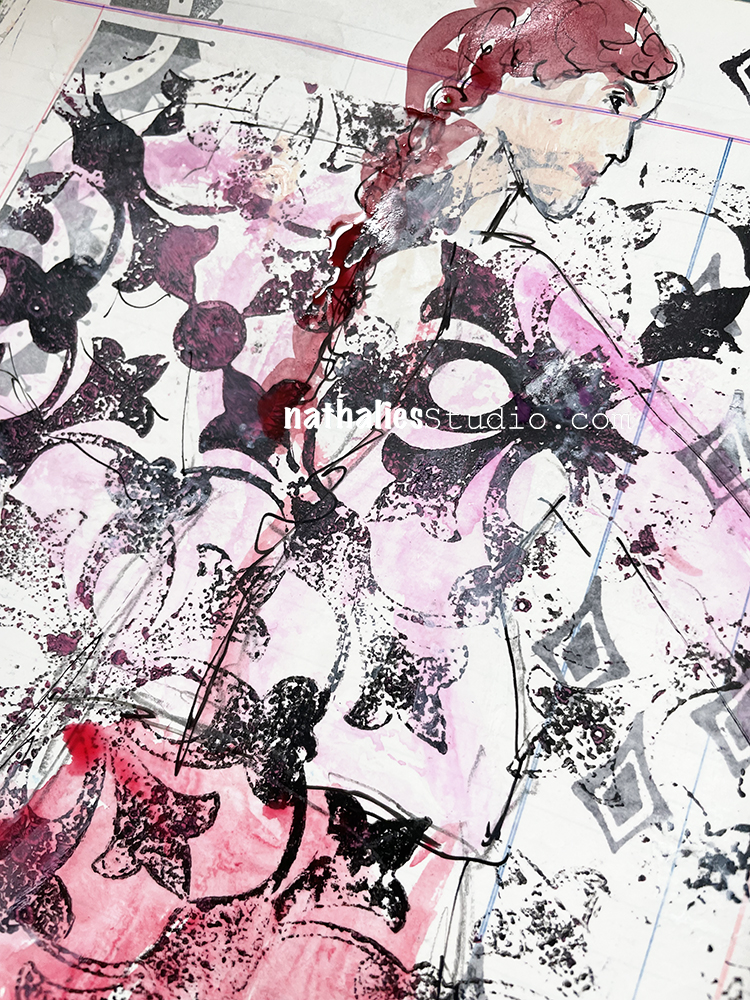 I actually liked her better in pencil but was afraid it might not be visible enough so I added some color with acrylic paints. I am not too happy with that, as I did not think about how the acrylic paint would be taken by the glossy side of the deli paper. Oh well, it is what it is and a good reminder to think ahead sometimes. Or… just go with it… I can revisit this another time ;)
Here are the supplies I used: