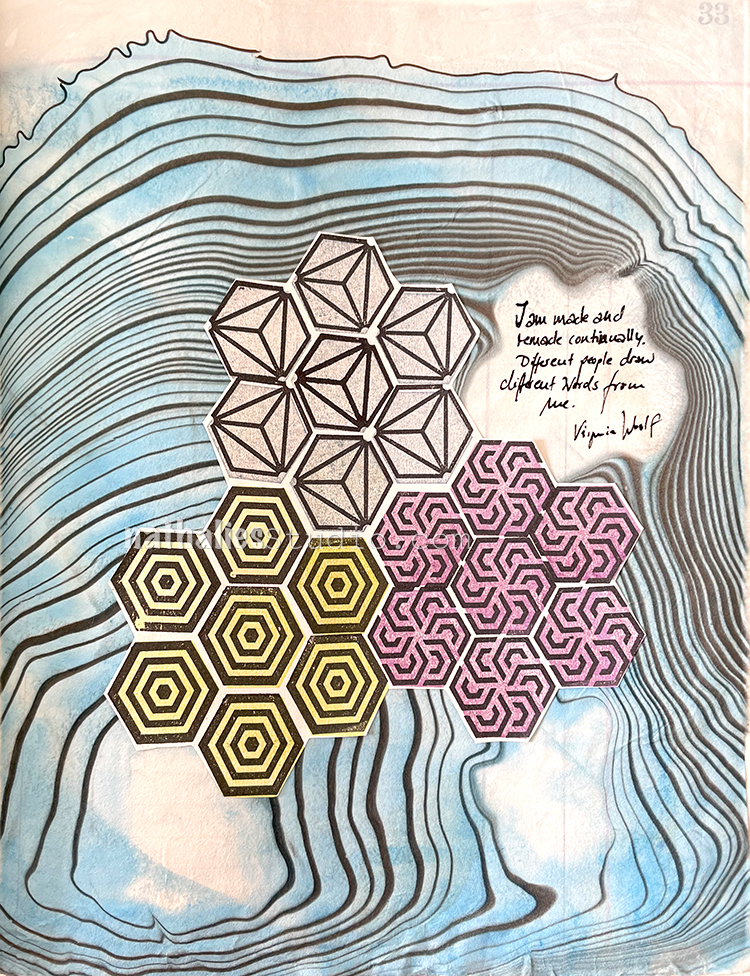 "I am made and remade continually. Different people draw different words from me." ― Virginia Woolf
For this page I started with homemade marbled paper for my background.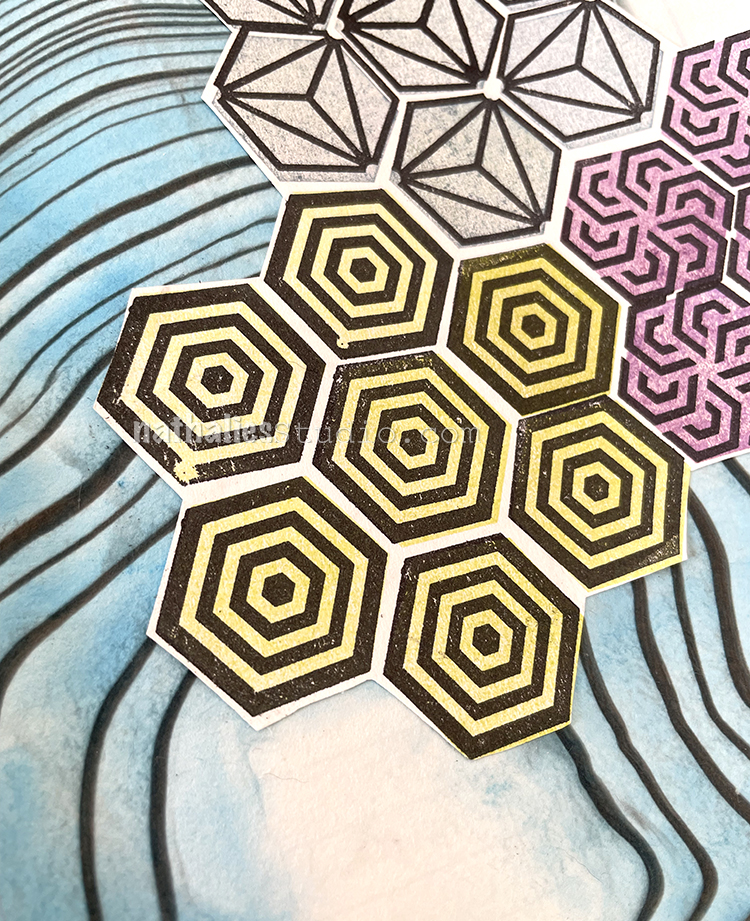 Then to make the different patterns I stamped the Solid Hex Small rubber stamp in different Moonlight Duo ink pad colors and then used some of the Hex Set Small stamps to stamp on top.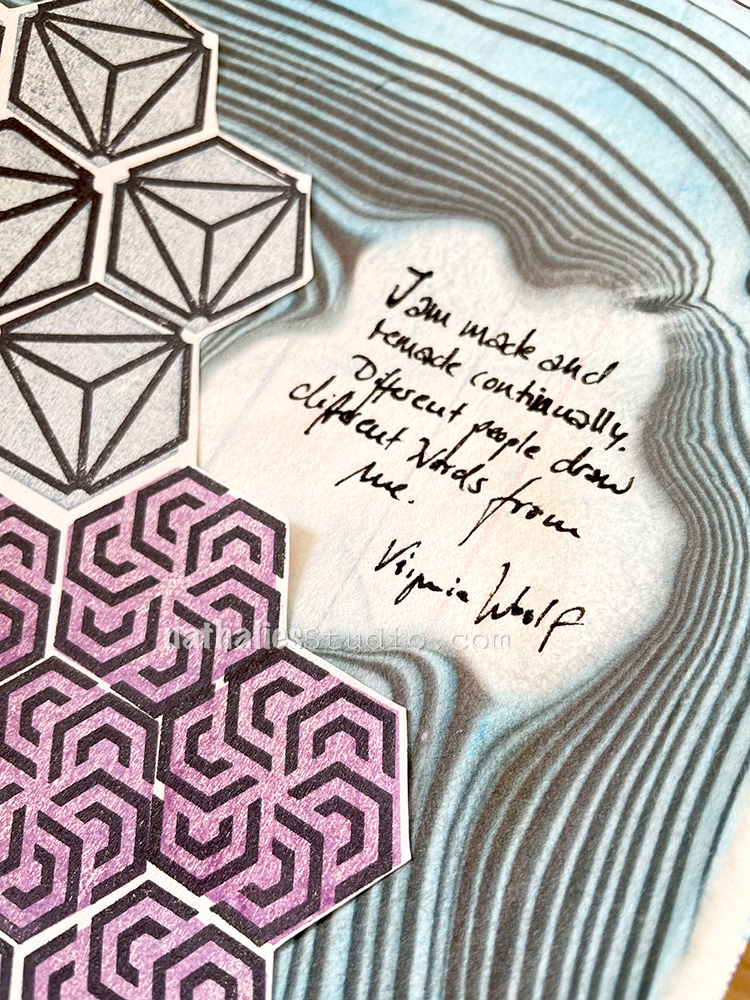 I finished it off with a fude pen for the journaling.
Here are some of the supplies I used: