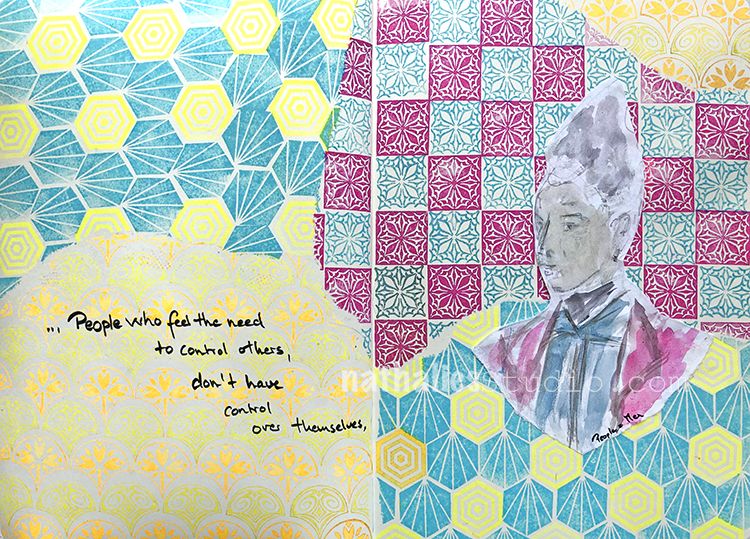 "People who feel the need to control others, don't have control over themselves."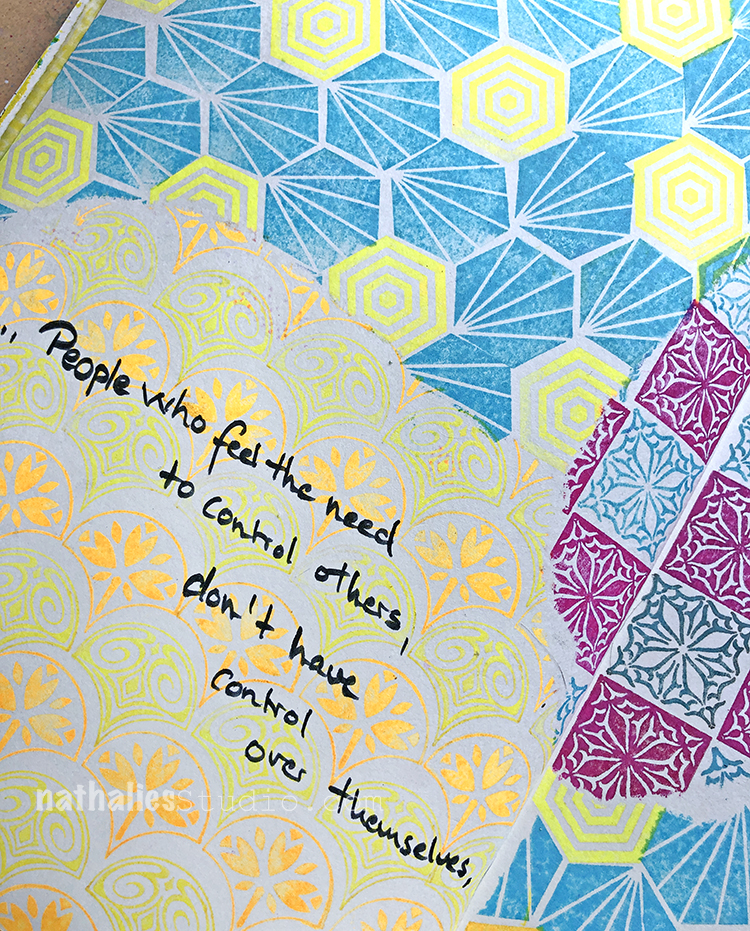 I tore some paper to cover up areas and stamped with my FANtastic Small, Hex Set Small, and Floral Tile Small sets so that the patterns came together. I used MoonGlo ink pads. Love the very bright and indeed glowing colors of those ink pads.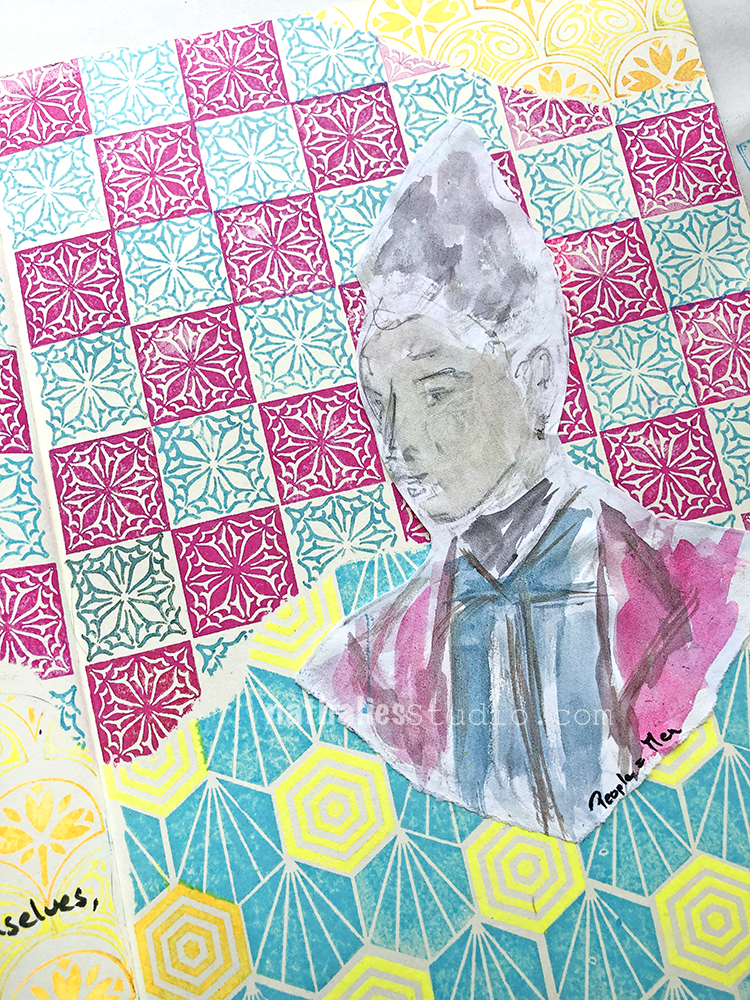 I used water colors for my figure and chose similar colors to help all the elements come together on the page.
Here are some of the supplies that I used: