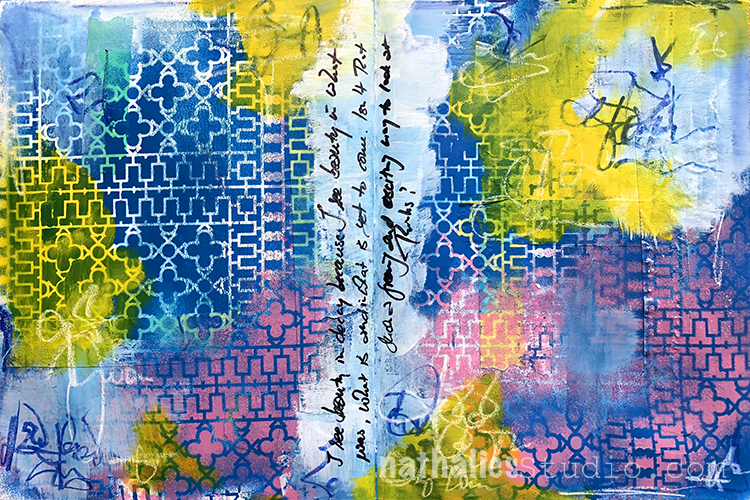 I see beauty in decay, because I see beauty in what was, what is and what is yet to come. Isn't that such a freeing and exciting way to look at things?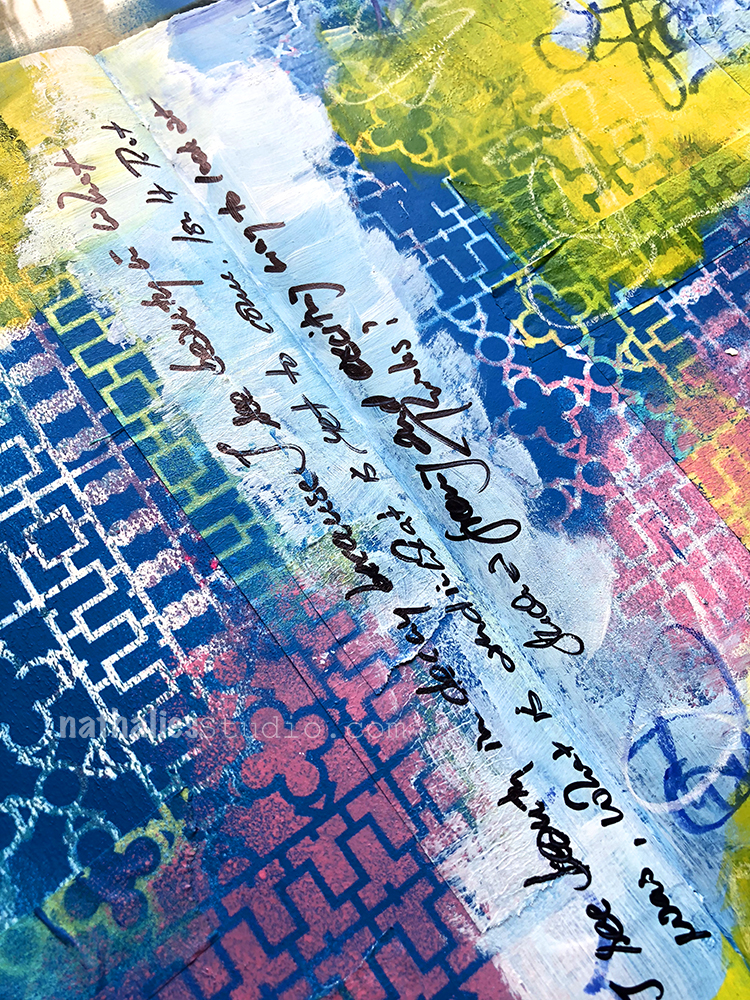 I used my new Downtown Stencil over a background which I had painted and also adhered masking tape too.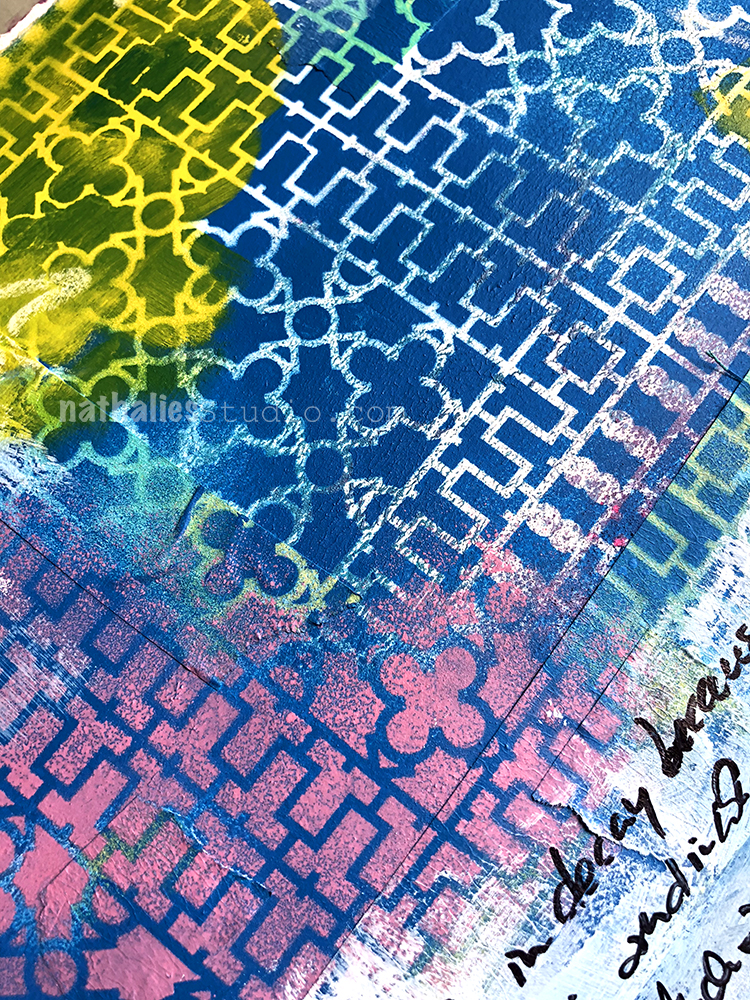 I love the pattern – well yeah —-um I am partial I guess ;)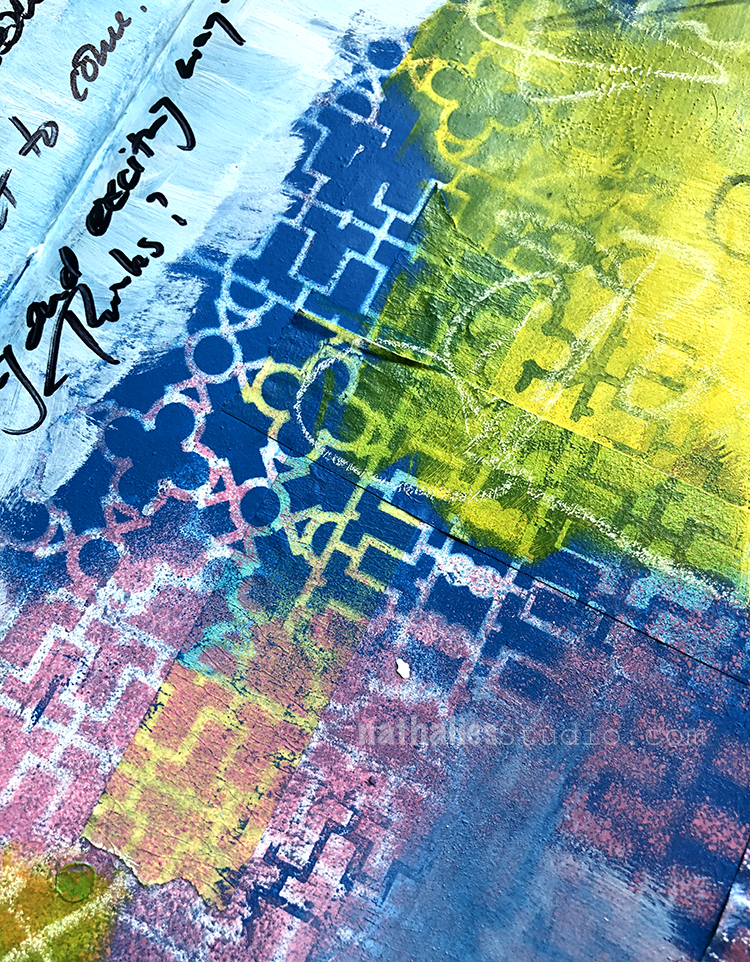 Do you find beauty in things that are showing age or decay?
Here are some of the supplies besides acrylic paints that  I used: