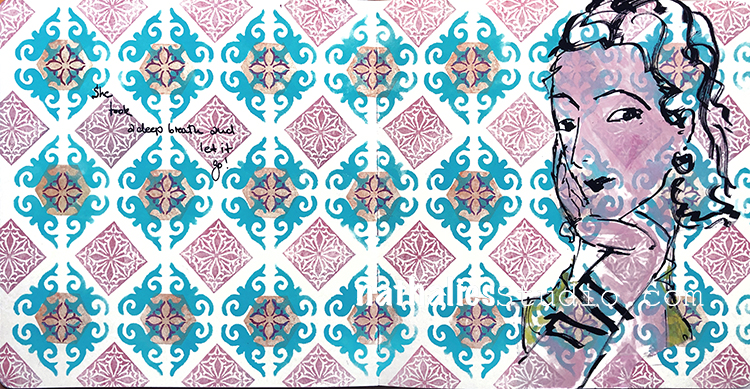 "She took a deep breath and let it go!"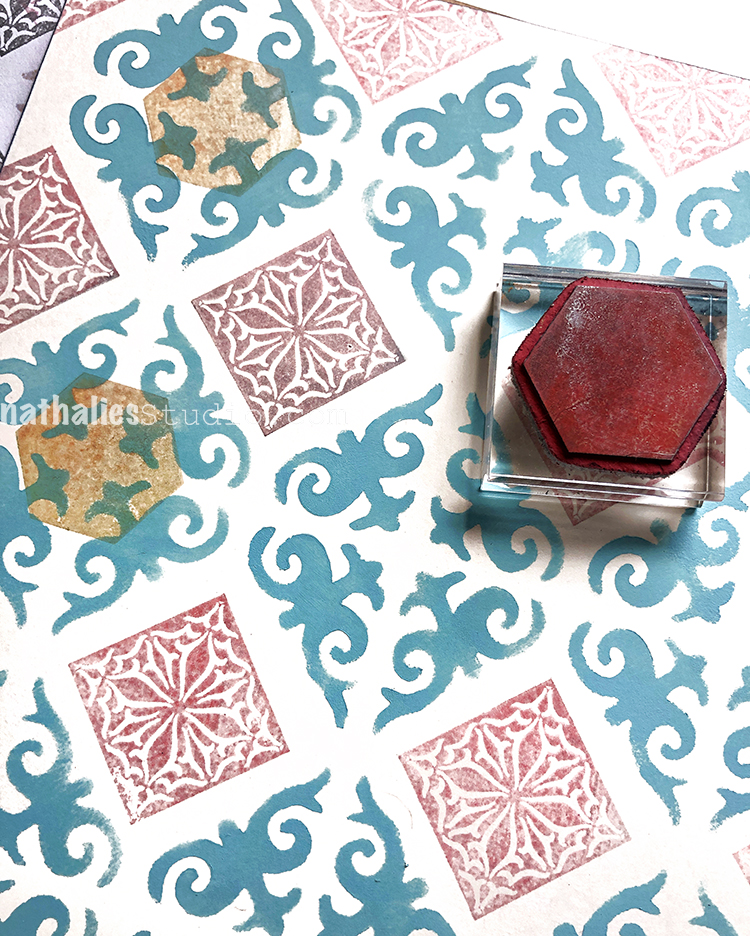 My patterned background began with my Ornament Wallpaper stencil, then I filled in with the Floral Tile Small set. Next I layered in with my new Solid Hex Small rubber stamp.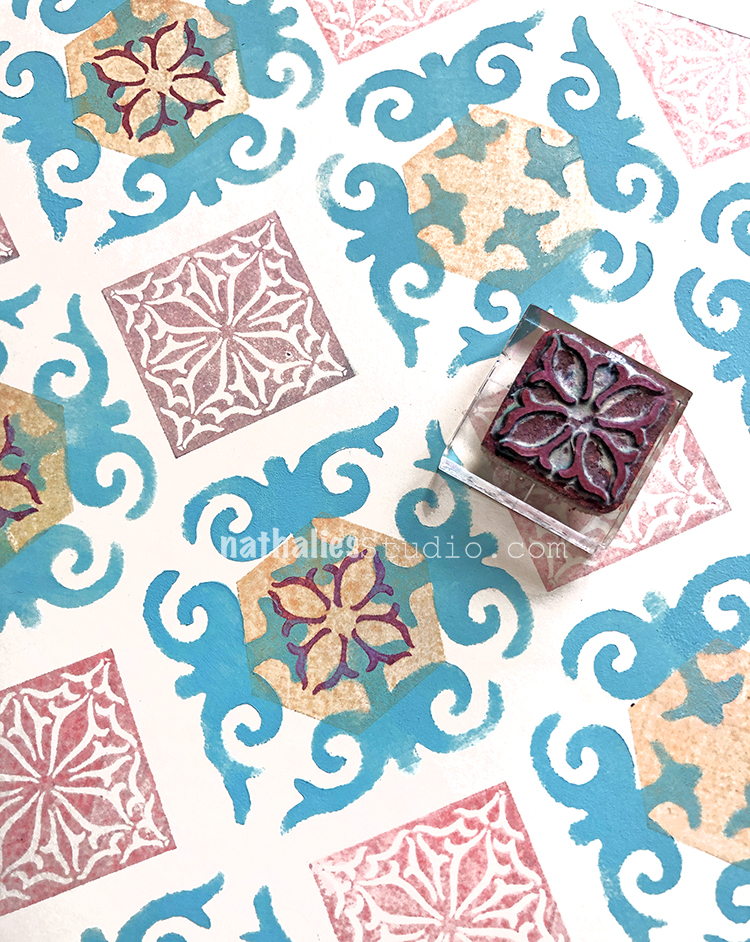 And the final touch was layering on top a stamp from my nice little Fanfare set. I used Gouache by Holbein for the stencil- the rest was Moonlight duo ink.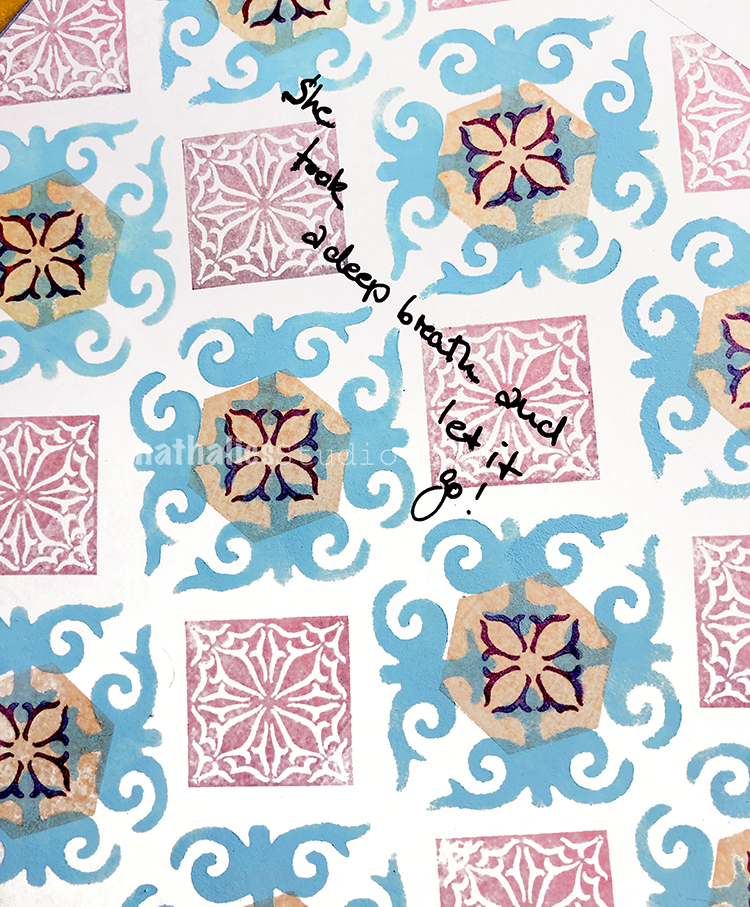 It's fun to see how the stamps and stencils can work so nicely together.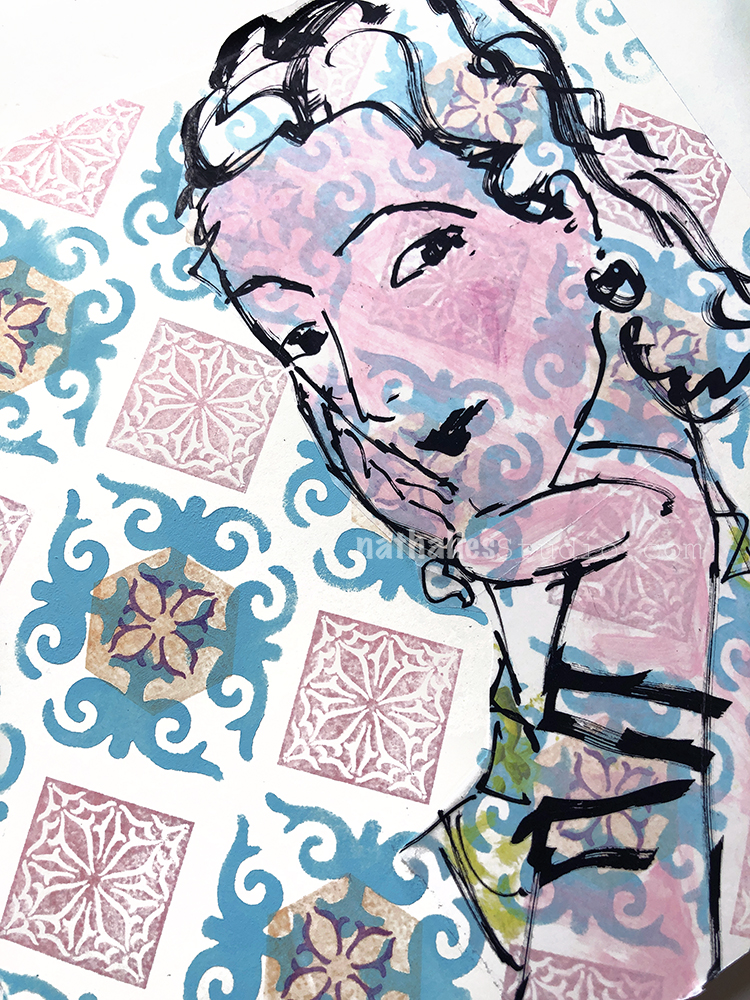 The final touch was the girl, I drew her using Holbein black ink and their refillable marker. Love the density of their ink and that marker is perfect for all kinds of sketching.
Here are the supplies I used for this page: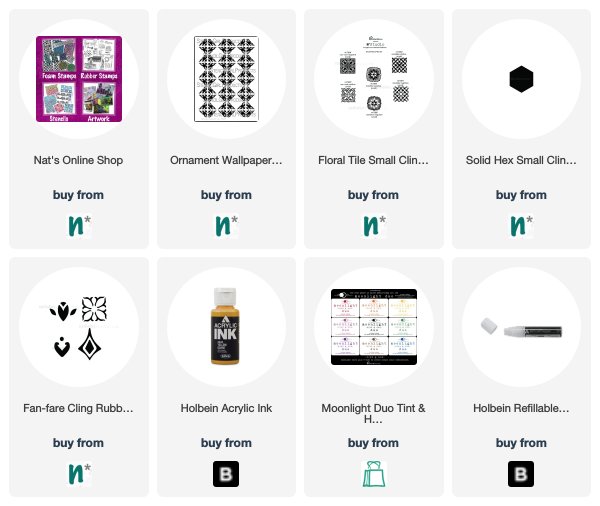 Also I am teaching again in Wanderlust 2020! Please check out the promo video and learn all about this awesome program here on the Wanderlust website. Early Bird pricing is for the first 2000 signups and is only $99USD – hurry up and get ready to make 2020 a year of artistic adventures!