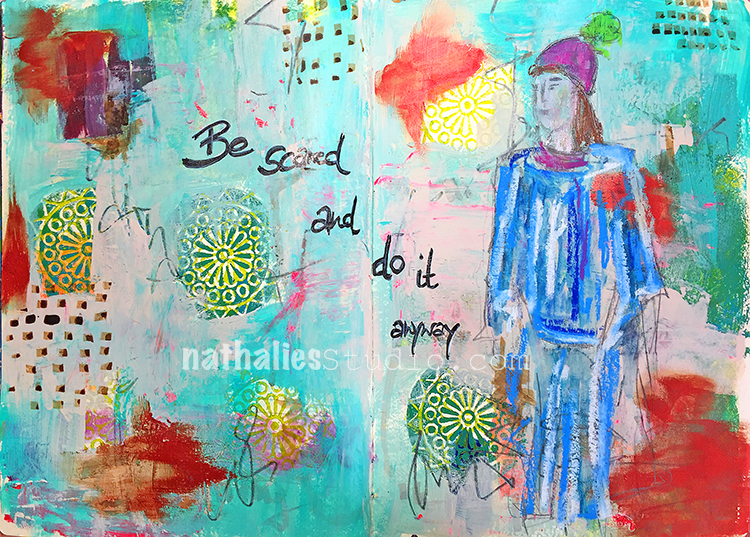 Be scared and do it anyway …it's a good motto don't you think?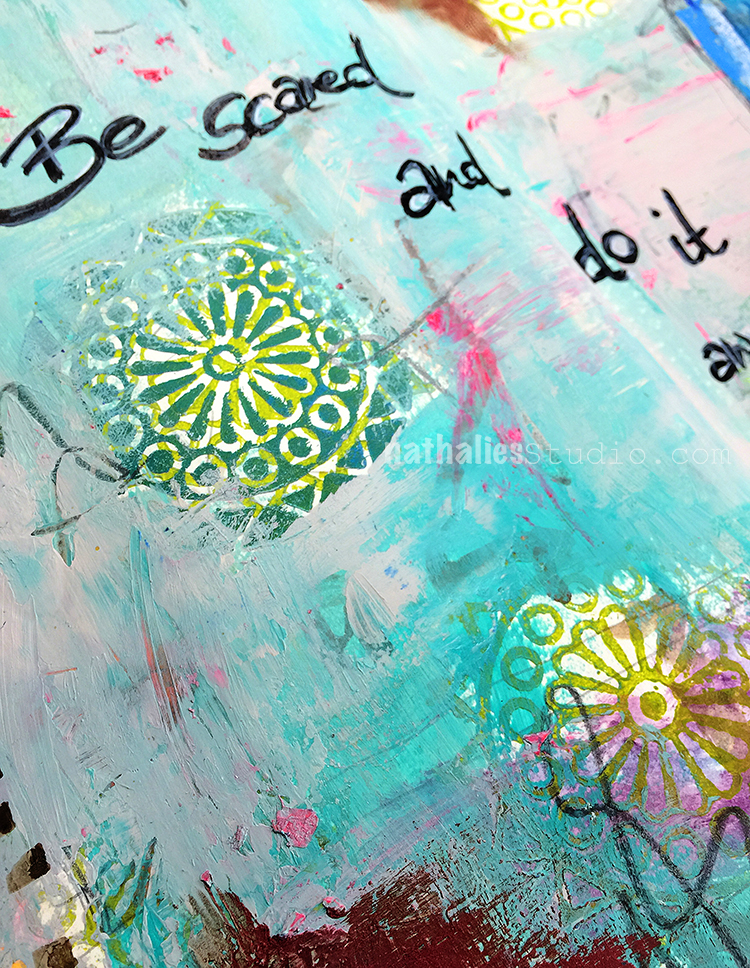 In a recent class I had shown my Valley Road Foam Stamps stamped with acrylic paint and then added some blocks of acrylic paint partly over them here and there for a background.
I tried out some of the Finnabair Alchemy Wax – love it- it actually dries permanently and you can see the red/brown areas on the art journal page which are created by rubbing some of the wax on.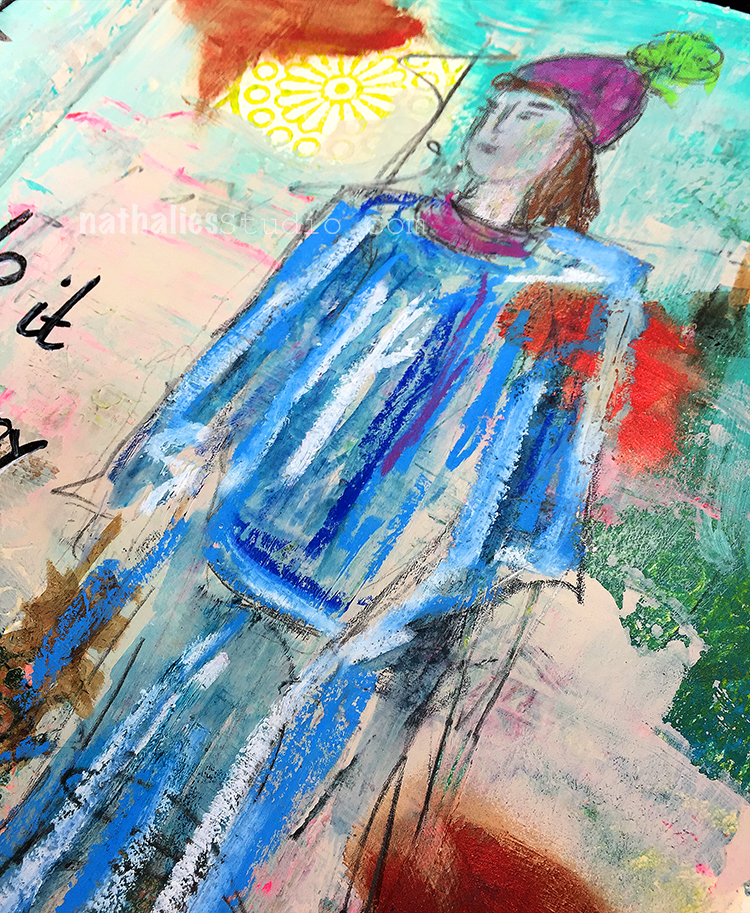 I also made some marks with my new Tom Norton tool and walnut ink and it was all in all a playful spread trying out new supplies – fun, fast and educational :)
Are are some of the supplies I used besides Acrylic paints: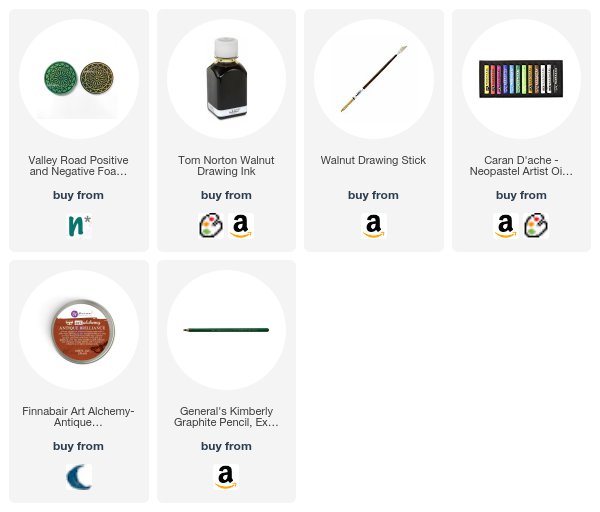 did you get some new art supplies over the holidays?