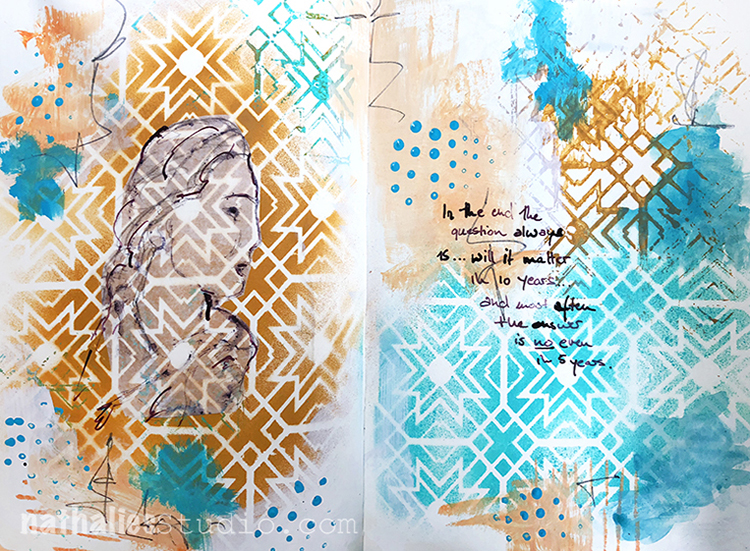 In the end the question always is…will it matter in 10 years?…and most often the answer is NO even in 5 years.
Thoughts that went through my head about something that didn't work out the way I would liked it to work out- I was actually really disappointed but to be honest …it really won't matter even in one year …so I will get over it ;) LOL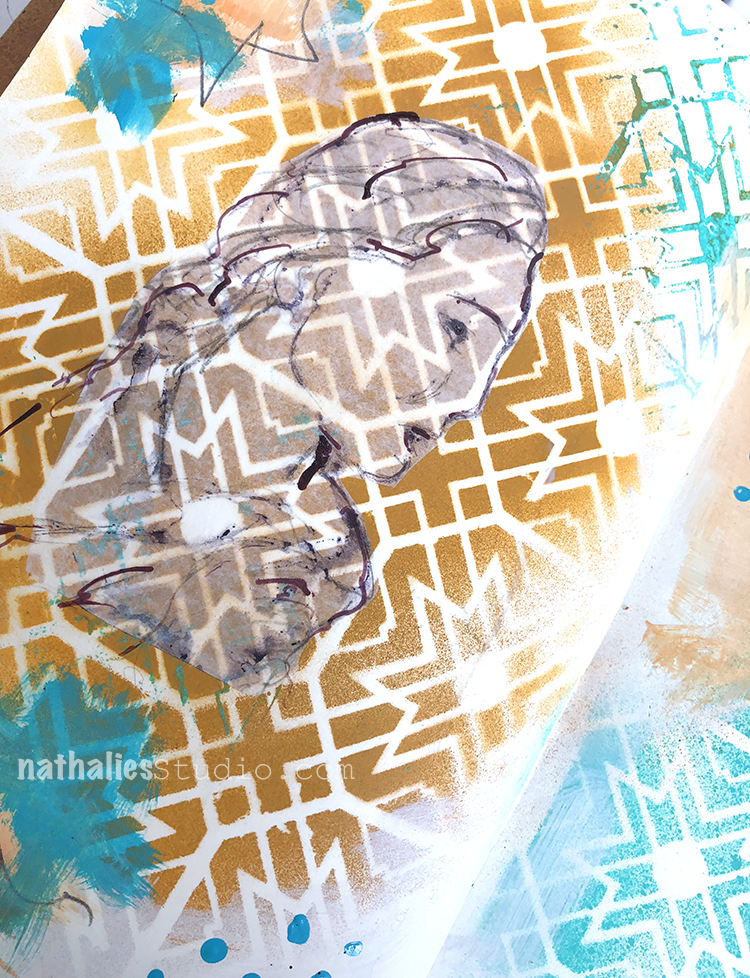 I played with spray paint and tried to keep it just to teal, beige and purple. I used my Toledo Stencil and sprayed over- then flipped the stencil to also get the reverse pattern transferred to the background.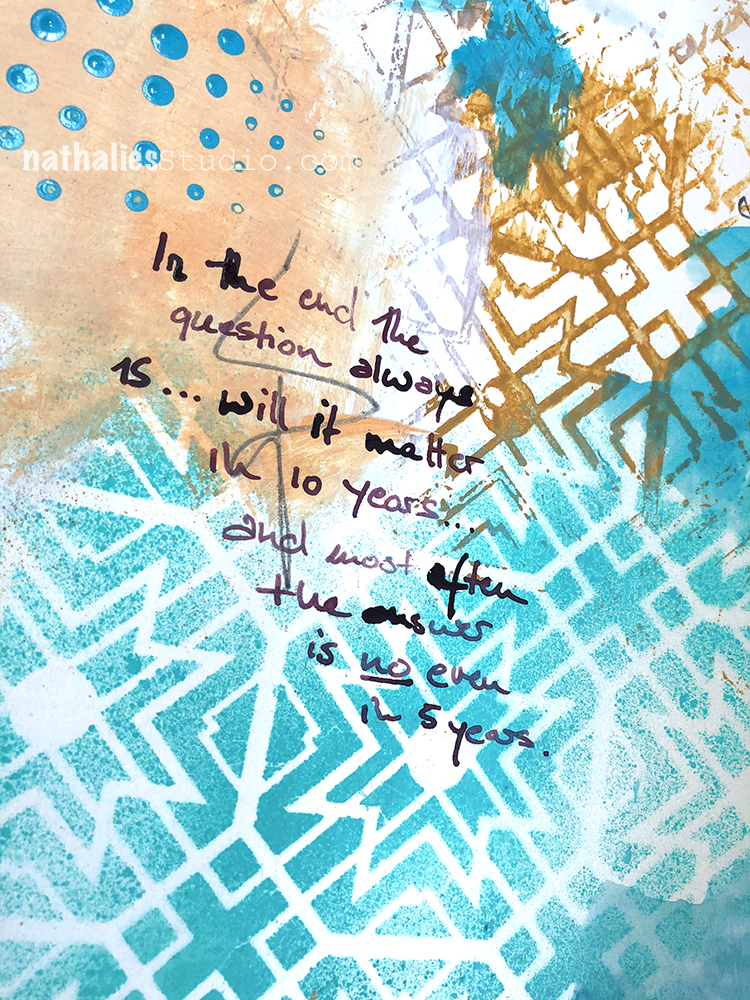 The journaling and sketch on deli paper was done with acrylic ink and a bamboo sketching pen and I added some marks by dipping the end of a pencil into paint and stamping with it.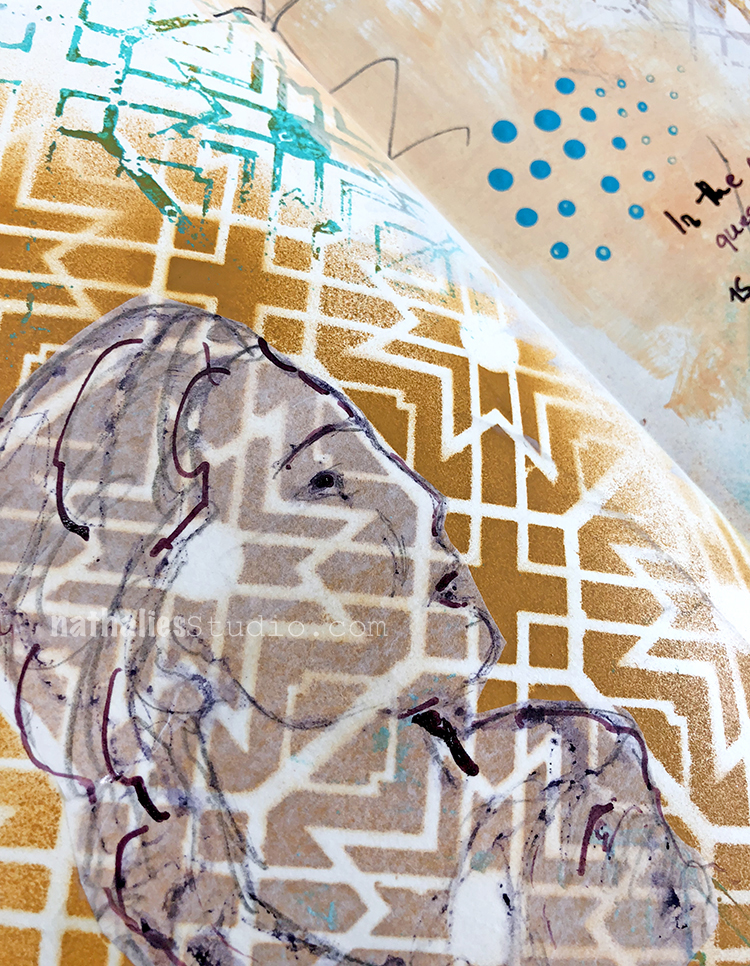 It was a freeing page to do :) Sometimes art journaling just helps you to get some stuff straight ;)
Here are some of the supplies I used