I think it's important to realize you can miss something, but not want it back. – HT Paul Coelho
What a great and true quote!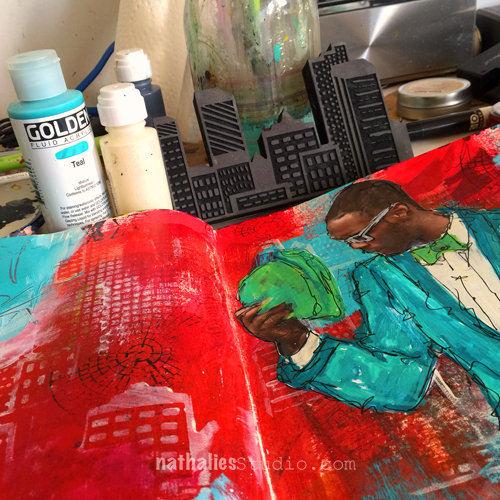 I limited my self for the background to Red painted over some collaged areas, titanium white and black and added some swatches of teal here and there. I stamped with the Urban Scribble, the Mish Mesh and the Mark Maker Stampset and also used the stencil in the Urban Scribble set, adding paint and taking it off with black and titanium white too.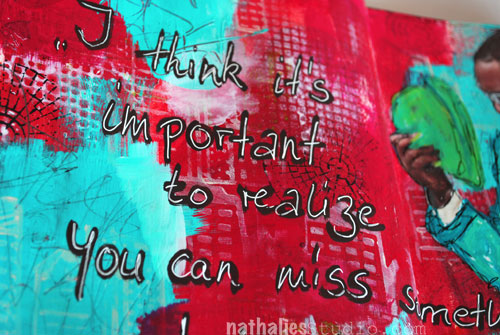 For the journaling I used a brown acrylic marker and overwrote with a white signo pen to make it pop a bit more. The image was also overpainted with markers.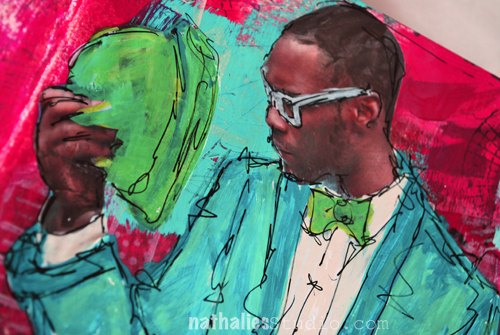 Fun – I love the teal and red – now I want to wear it :)



Have a wonderful day!