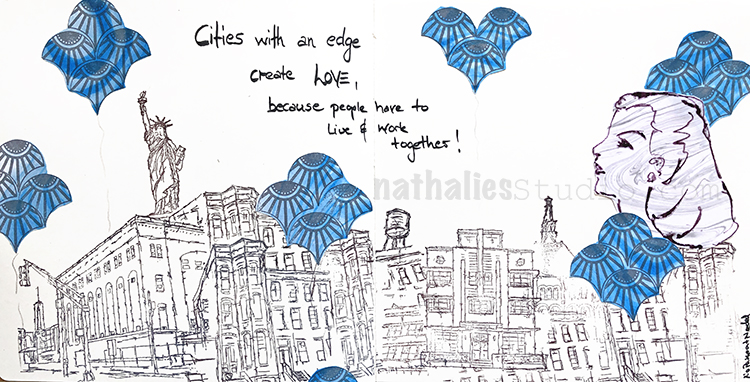 "Cities with an edge create love, because people have to live & work together!"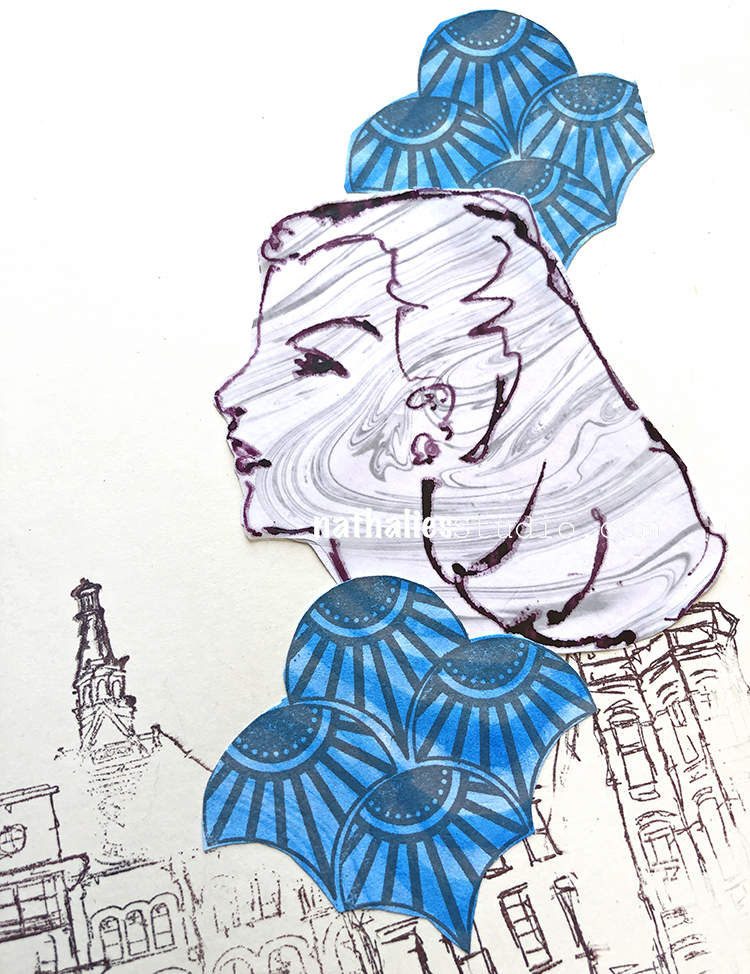 I used my suminagashi paper that I marbled for collage – both in the figure and in the blue "balloons" that I stamped with my Fan-tastic Small rubber stamps.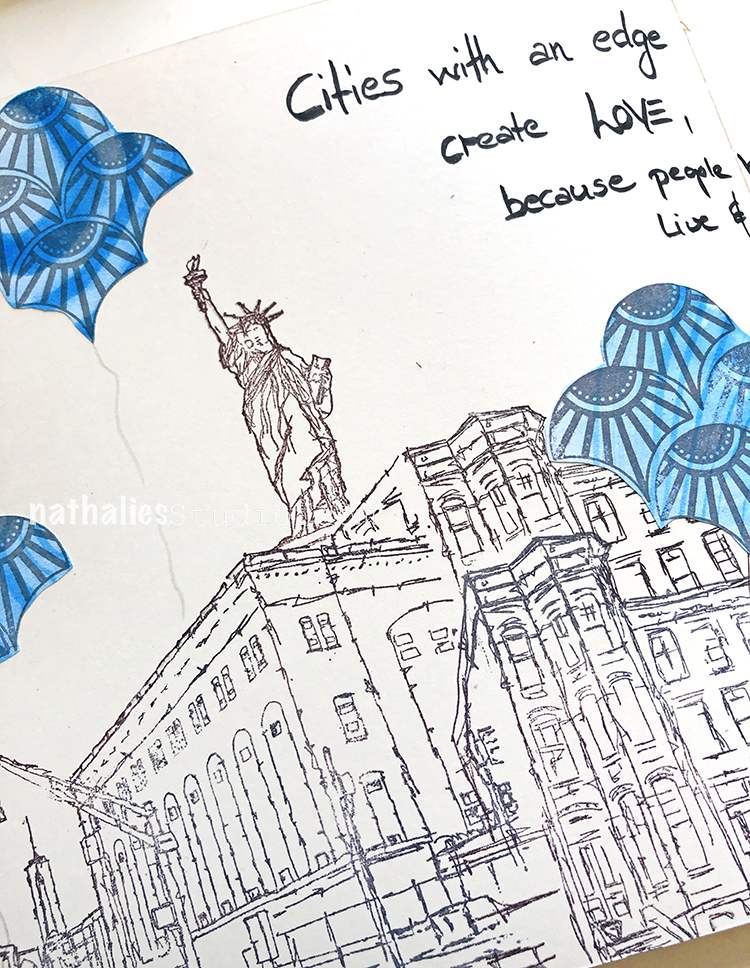 I masked off parts of the Stroll stamps to create my edgy city. Here are the Lady Liberty, Powerhouse, and Brownstone stamps.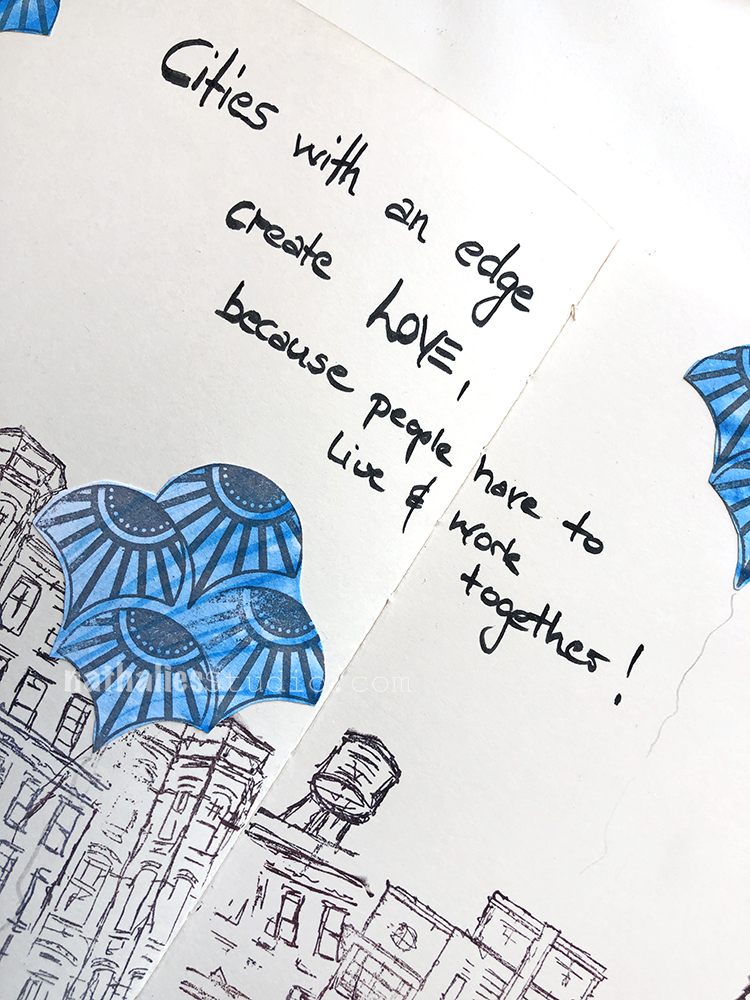 I kept a lot of white space in this spread, perfect for showing off the subtle ink patterns of the suminagashi paper.
Here are some of the supplies I used: