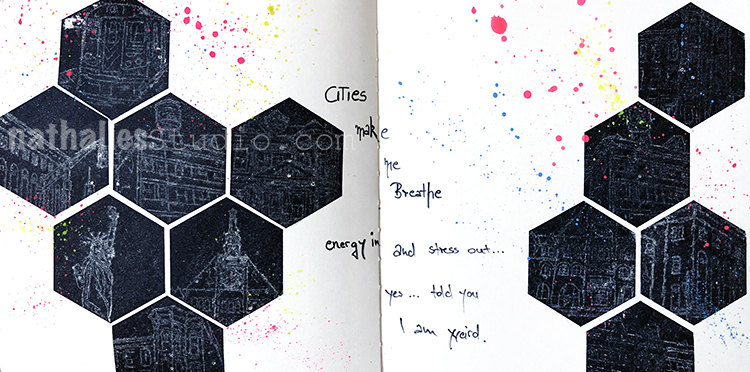 "Cities make me breathe energy in and stress out… yes… told you I am weird."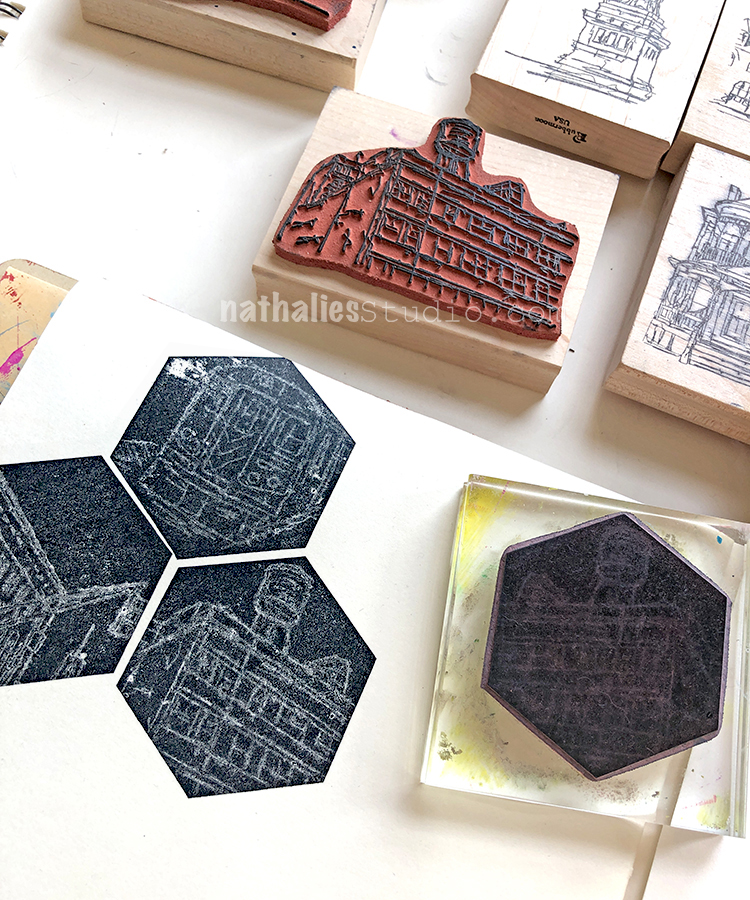 I used the "stamp kissing" technique for this page – I inked up a solid stamp and then pressed (kissed) the detailed stamp into the solid stamp to remove the ink. Then I stamped the solid stamp and you can see the design in there – pretty fun technique to play with. And I love the carbon paper effect.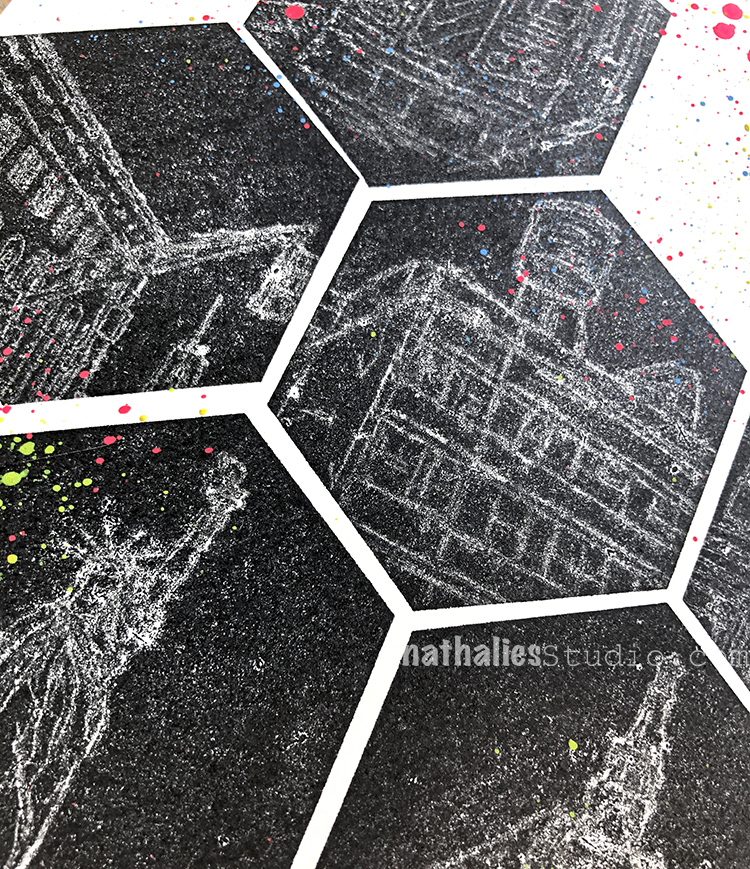 I used my Solid Hex Large stamp and some of my Stroll Through the Hood 1 and 2 stamps.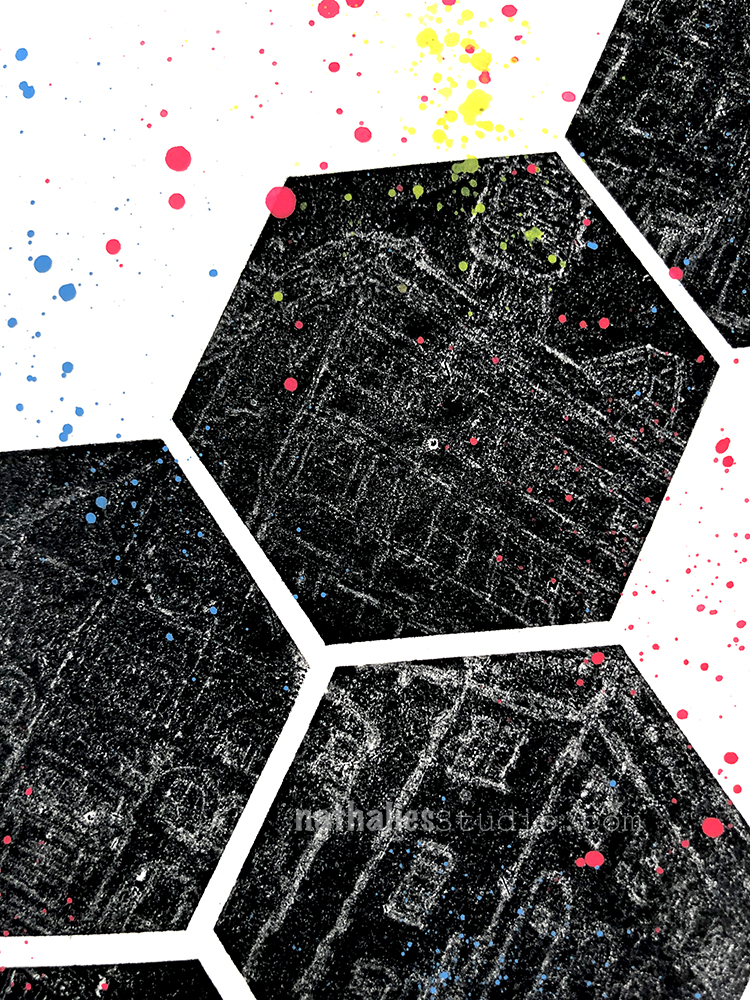 The effect can be subtle or bold with how the detailed stamp shows. I think here it lends itself to a gritty city feel.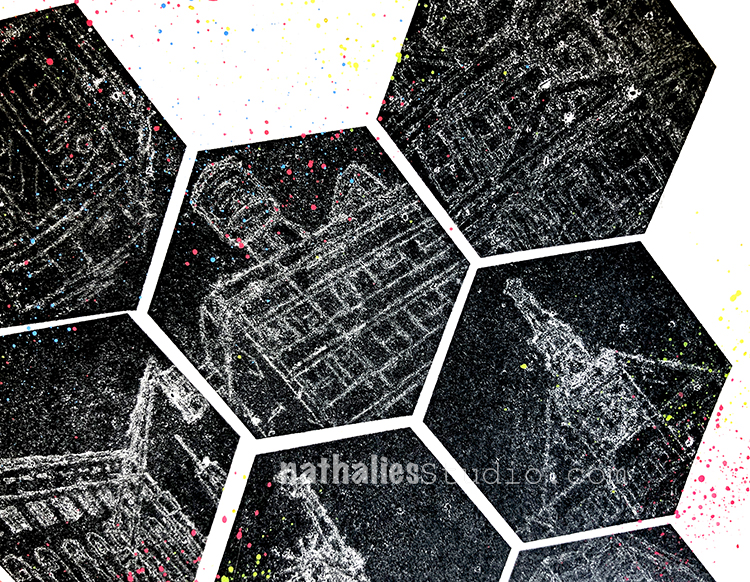 I finished off the page with some acrylic paint splatters for a little color, and did my journaling with a fude pen.
Here are some of the supplies I used: