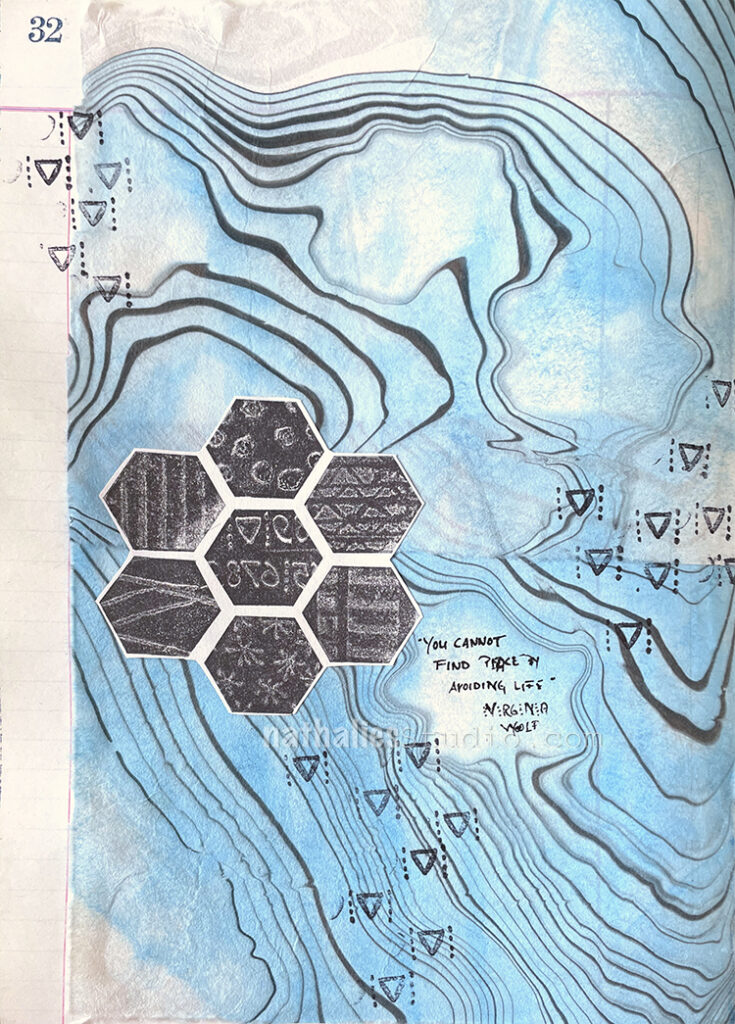 "You cannot find peace by avoiding life." – Virginia Wolf
The paper I used was self made marbled washi paper – you can see how I did that in this blog post.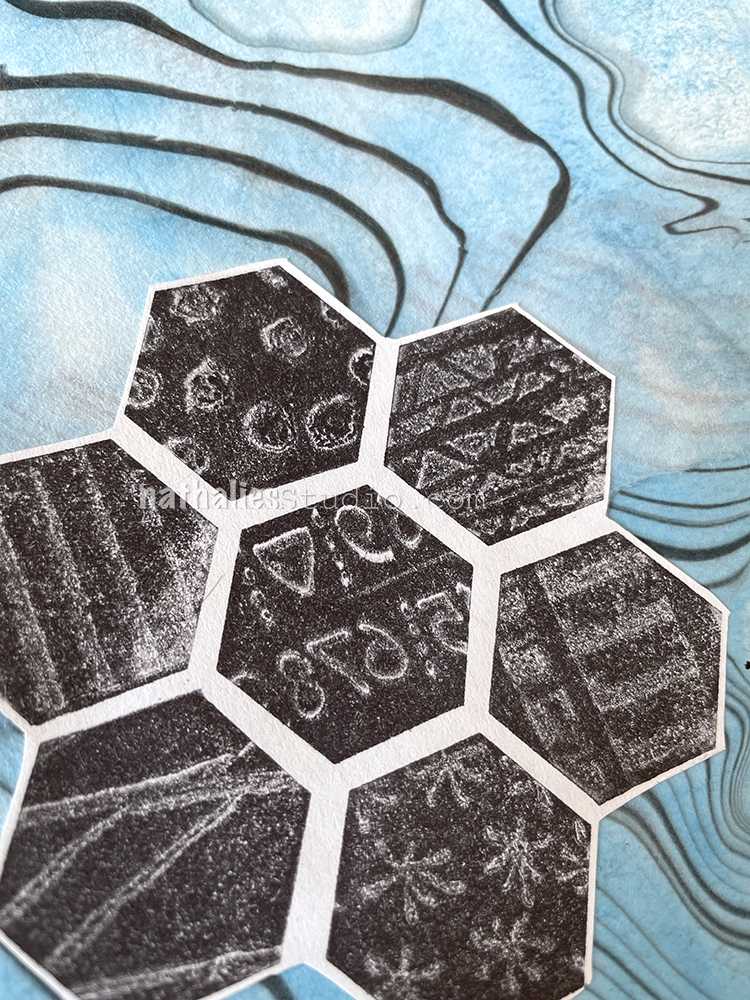 Then I took my Solid Hex Small rubber stamp and used the so called kissing technique – you ink up the stamp and then press another stamp on top of it to lift the ink, then stamp. Here I used different stamps like my Cardboard and Embroidery stamps as well as the Numerals stamp. As you can see the Numerals stamp is mirrored, so be careful when you use it with numbers or letters. I still wanted to use it and I like it.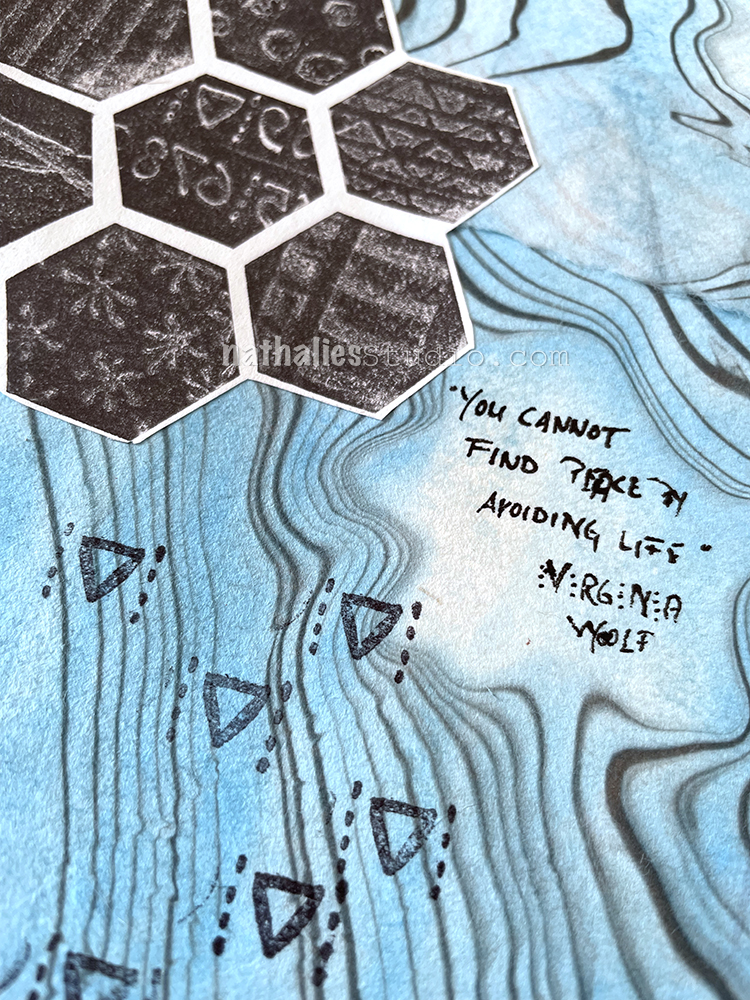 I also used the part of the Numerals stamp with the triangle to make some marks and repeat the pattern in the middle of the hexagon pattern. I adhered it all with double sided tape.
Here are some of the supplies I used: