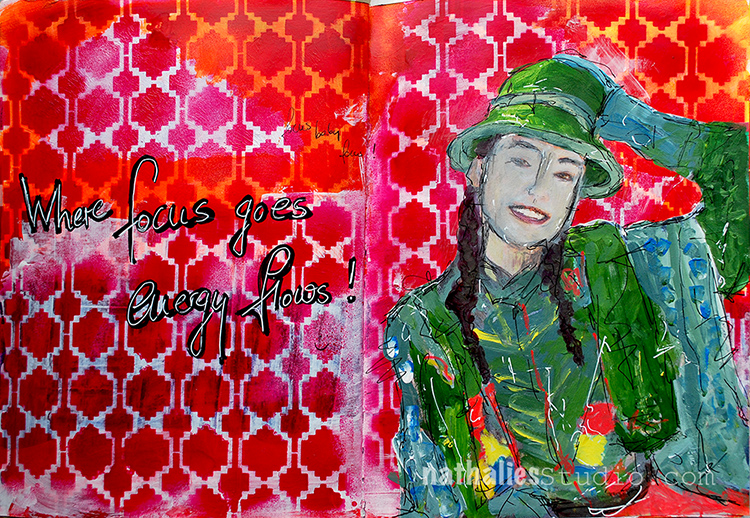 jaja jaaja – I knooooooww- but it is so hard to focus , isn't it? LOL.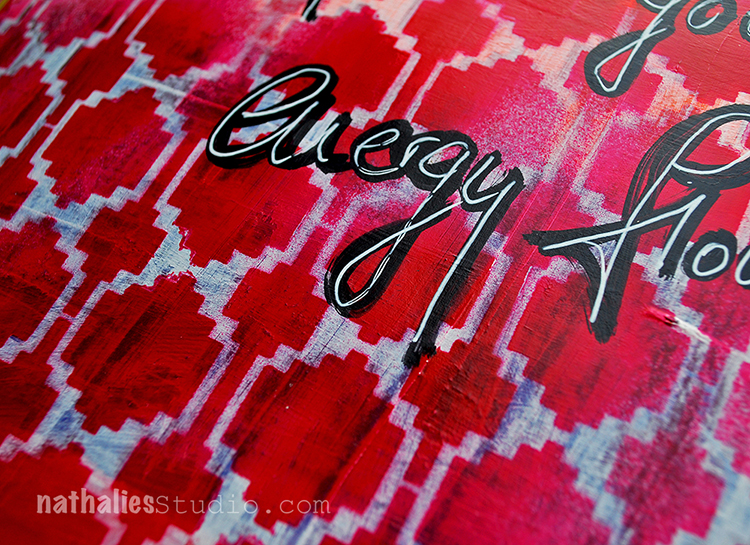 I used my new Mesa Verde 9×12 Stencil and sprayed with read acrylic spray paint over a previously painted background.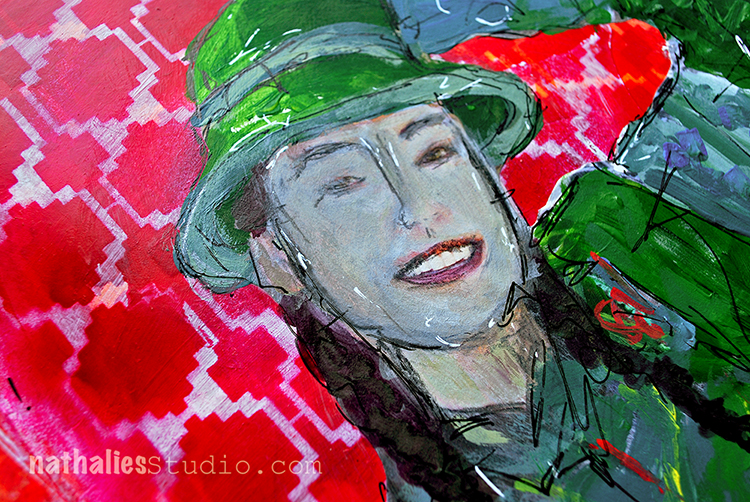 I painted over a magazine image with acrylic paints and used some pencil and pens on top.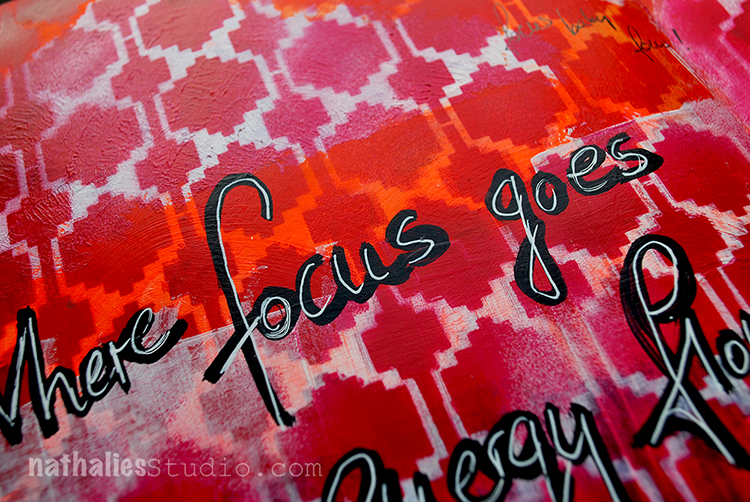 Love the pattern – it makes me want to travel now, forget focus I guess ;)
Here are some of the supplies I used for this art journal spread – some links are affiliate links:

Are you good focusing on your stuff?