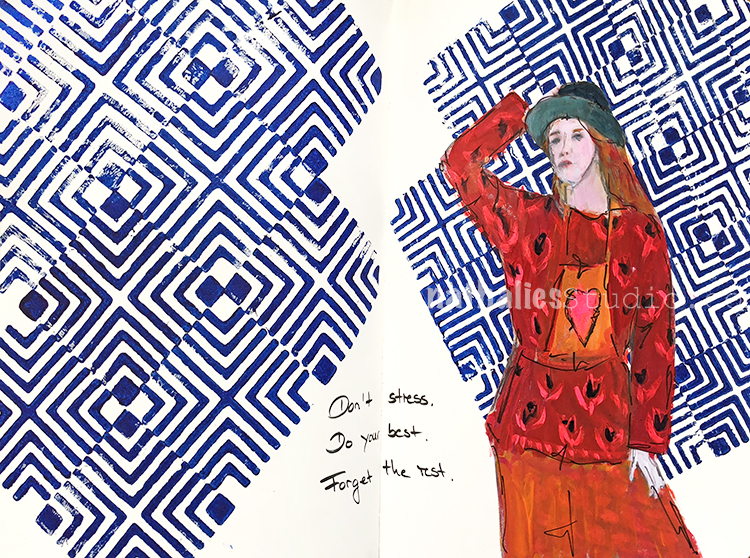 "Don't stress. Do your best. Forget the rest." A good mantra …I will do my best but not stress to remember- LOL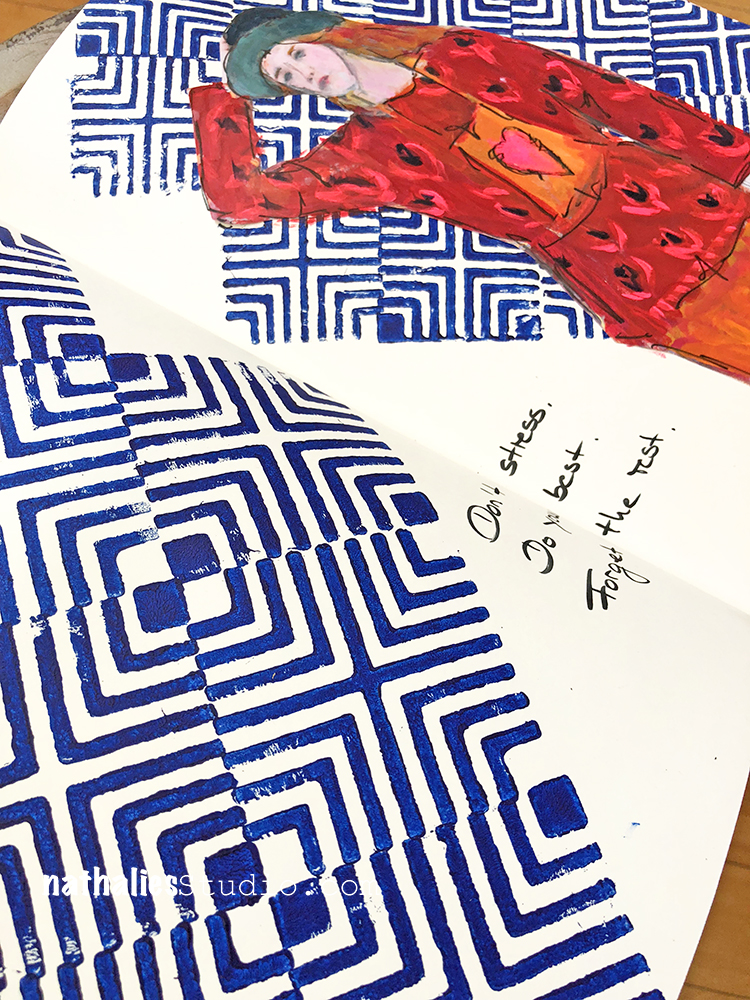 I kept the background simple by stamping alternating the positive and negative Manhattan Foam Stamp on the left- and then doing the same on the right with the Mini Manhattan version. It is fun to not only use the two stamps in the sets on top of each other or each on their own, but to also create fun pattern by using them alternating and in different directions.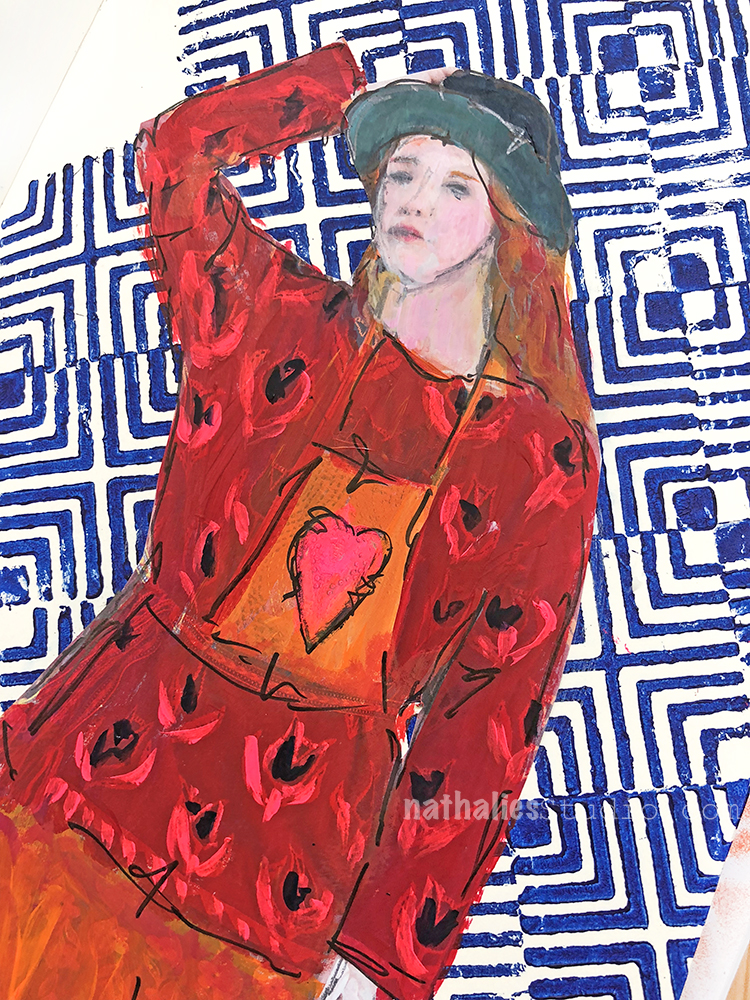 I painted over a lady from a catalogue with acrylic paint in red and orange for some pop and added the journaling with a Fude Pen – quick and easy yet fun to create. I am in this weird mode of trying more ways to do less with more breathing space in my art journals – maybe a part of my reorganizing, purging urge right now.
Here is what I used for this spread: