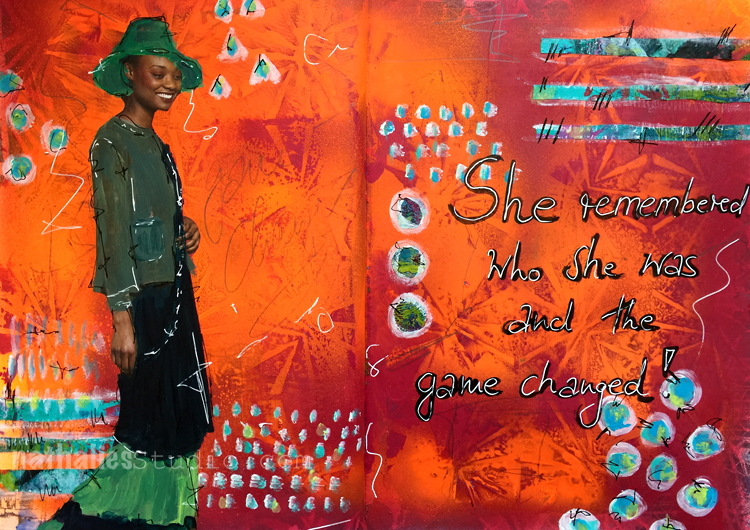 She remembered who she was and the game changed.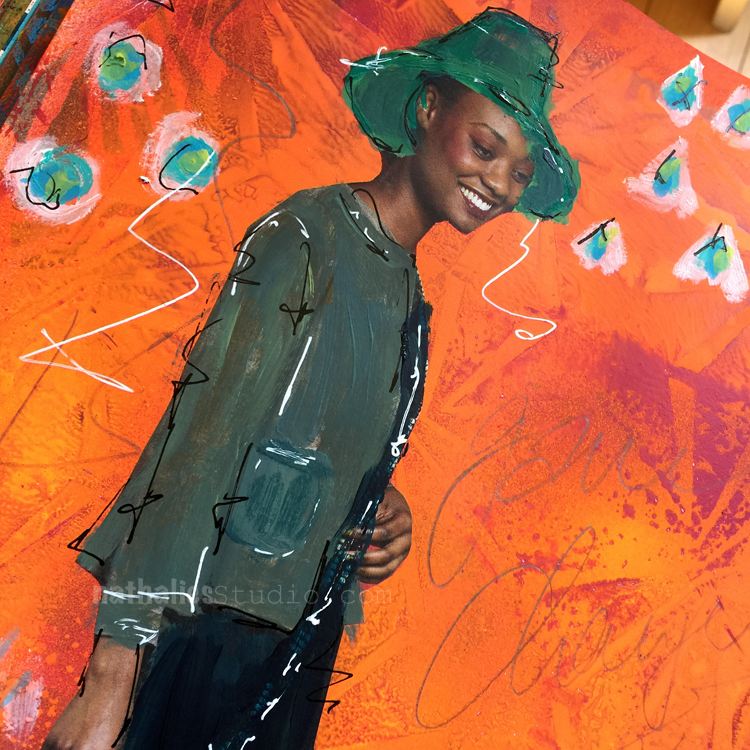 I spray painted the background in red, then spray painted orange on top and while the orange was still wet I laid down my Beacon Stencil and then lifted it right up. Love the texture and bright color.
I cut out some painted deli paper and made some marks and  circles in blue and green colors and then added the journaling.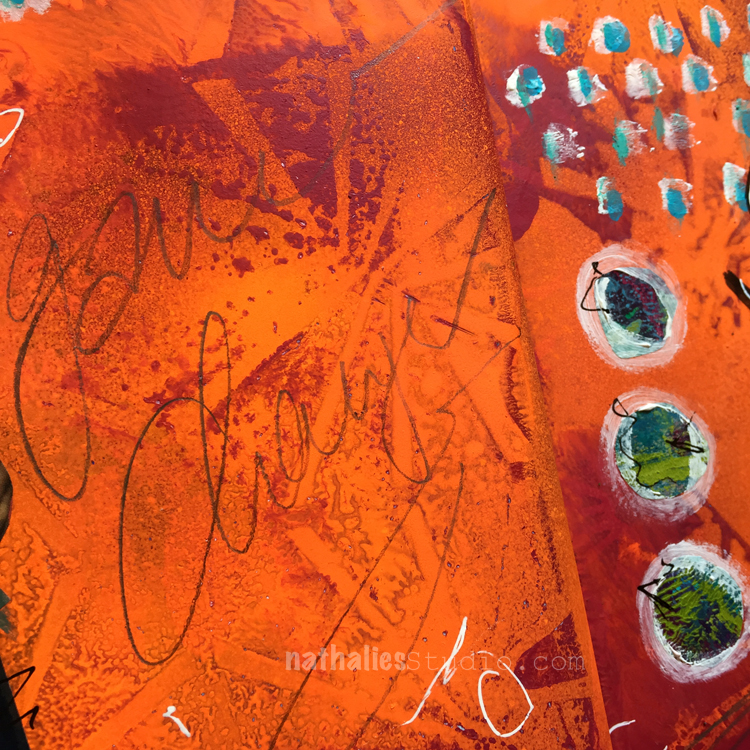 It was a quick and easy page to make but I do love the outcome a lot.
Here are some of the supplies I used: