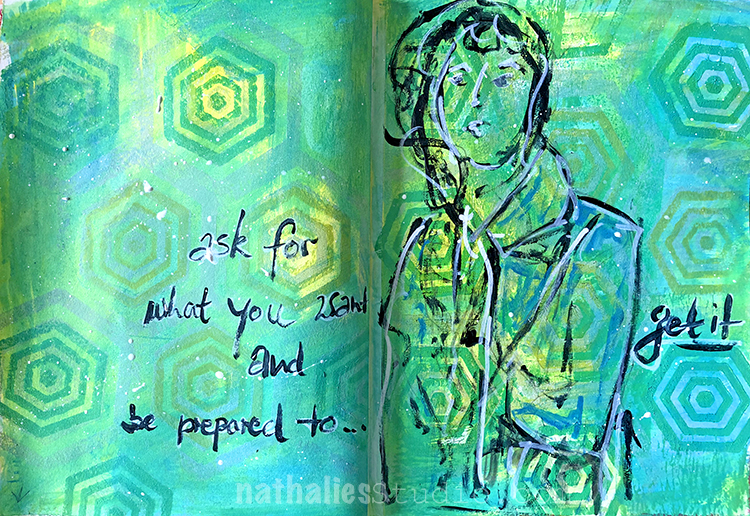 "Ask for what you want and be prepared to …get it"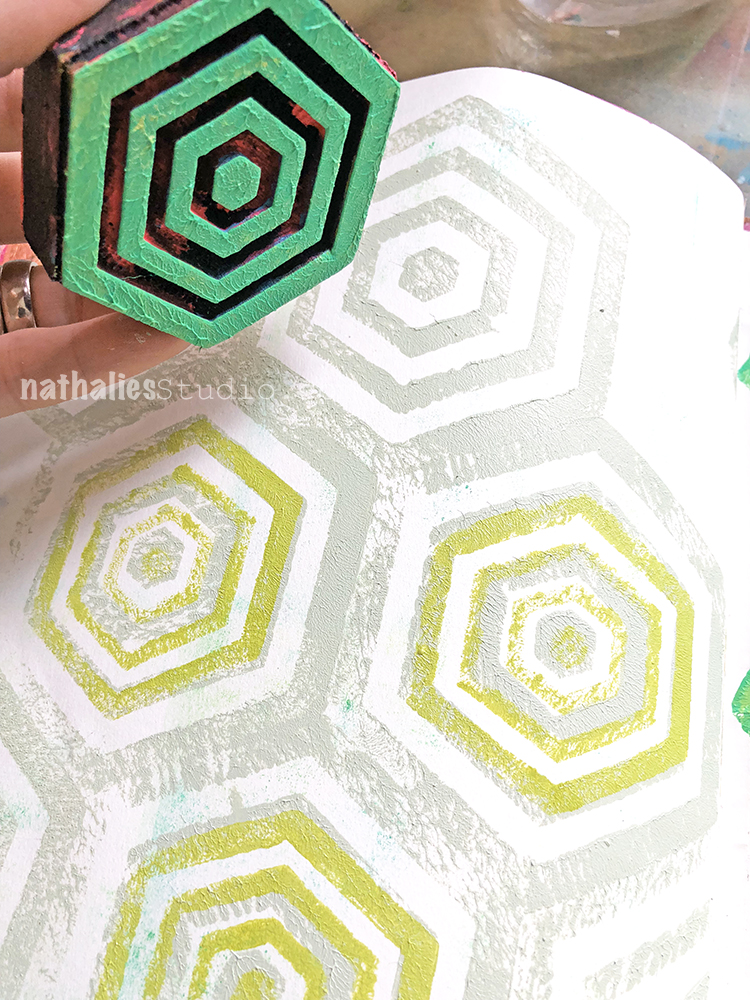 I started out the background playing by stamping the Space Oddity and the Mini Oddity Stamp with acrylic paint on top of each other which I liked very much.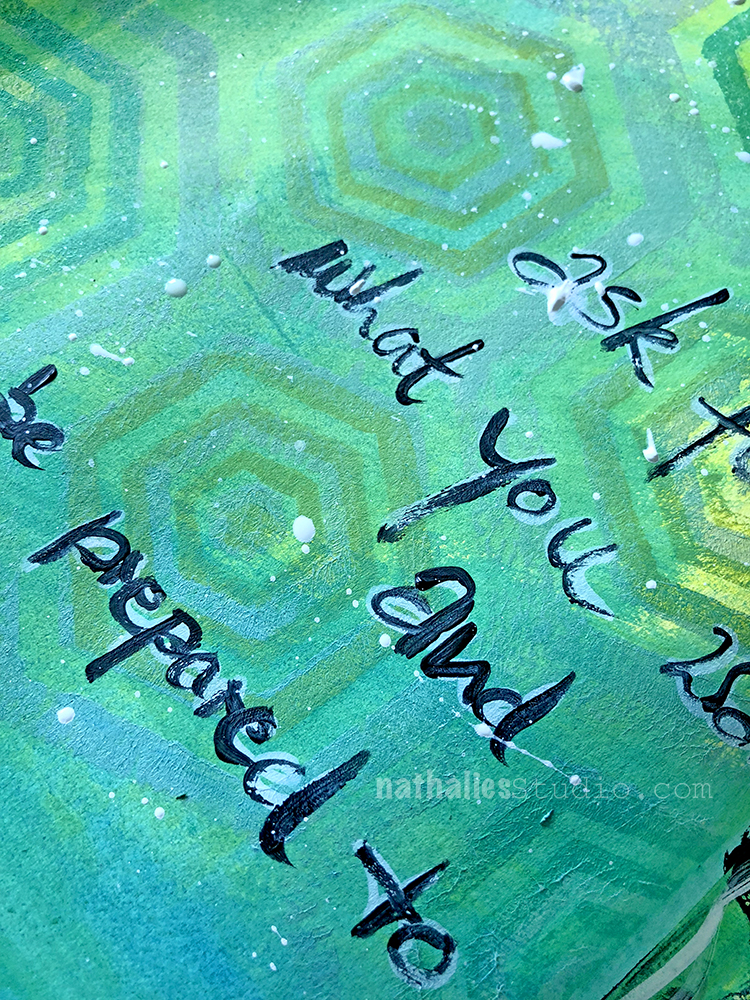 I then added a layer of green and yellow ink over it- which I liked a lot as well- but the two stamps are almost too subtle now. I love that I now know though that the two on top work great and are a fun way to add a new pattern as well.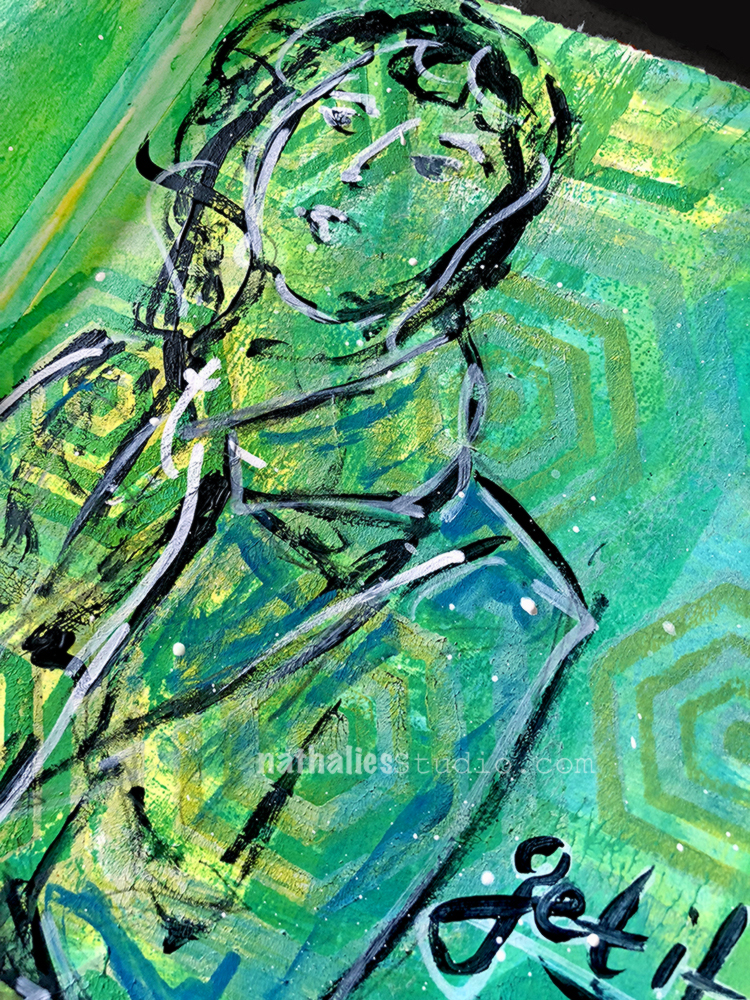 I painted the lady with loose brush strokes and black acrylic paint on top – it was a fun page to play and try some different things. And that is what an art journal often is about for me- trying and playing and just going along.
Here are some of the supplies that I used besides Acrylic paints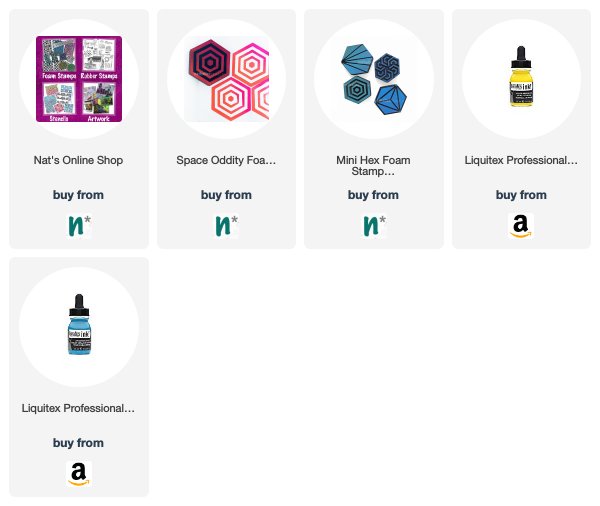 Don't forget: TODAY is your last chance to get Creative JumpStart 2018 at just $40!!! Sale ends tonight, September 17th at 11:59pmEST.