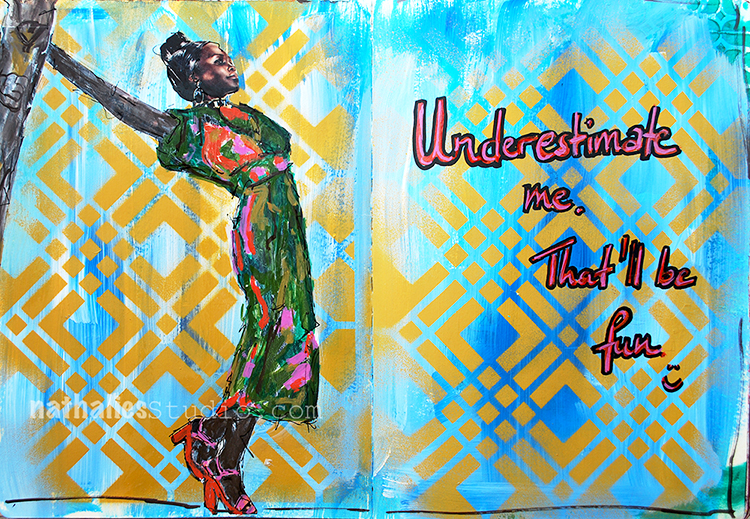 I thought it was funny :) And I love Lupita Nyong'o and I wanted to use her image from a magazine.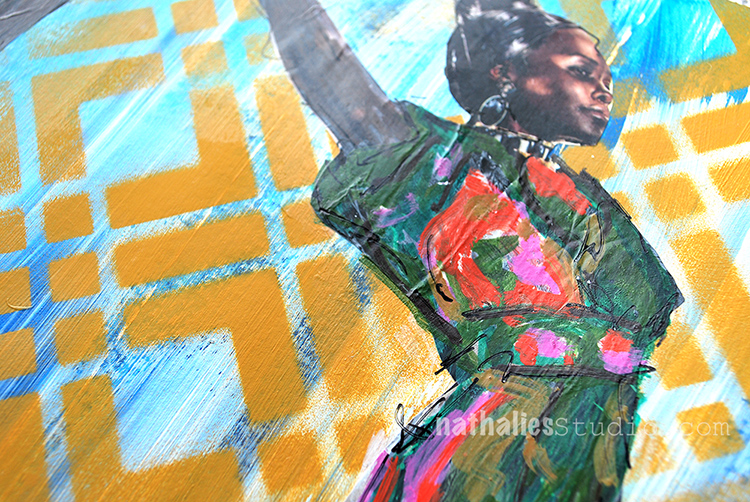 I used my new Chicago Stencil and sprayed over it with acrylic spray paint.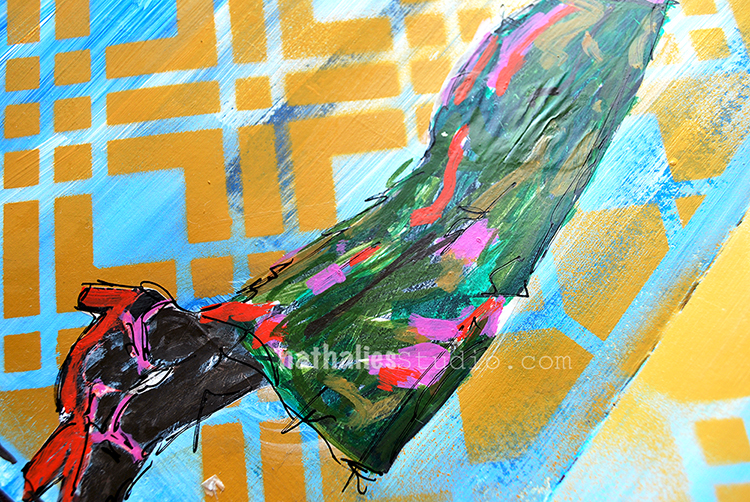 I used different markers to paint over the magazine image. When I applied the magazine image, it crinkled up a bit, which I add to "oops, oh – good now it has some wrinkles and texture- good"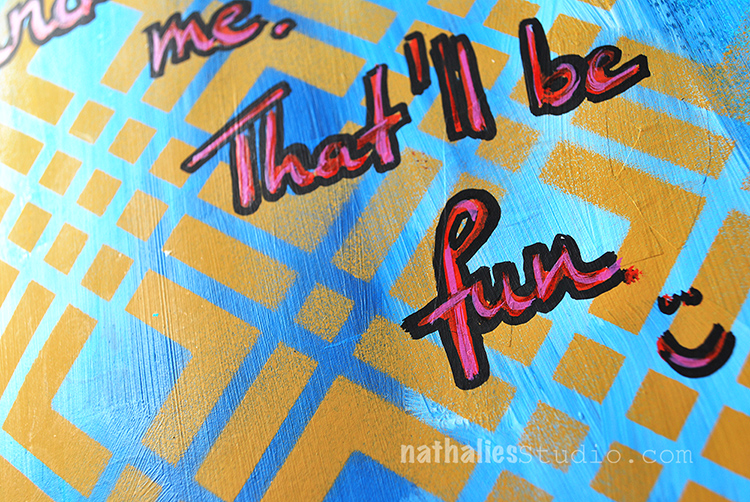 I added the journaling with a red and pink marker and traced the outside of the letters in black. I like the page- even though it is a pretty simple one in terms of layering
Here are the supplies I used – some links are affiliate links:

Wishing you a gorgeous day!!!!