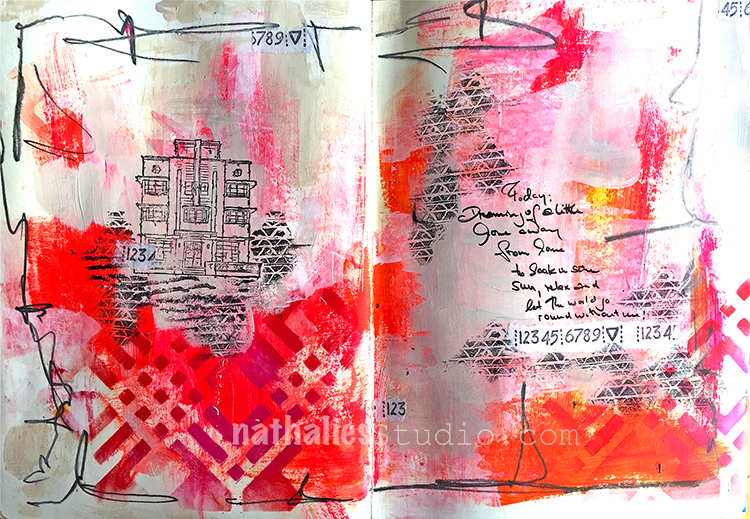 Today: Dreaming of a little home away from home to soak in some sun, relax and let the world go round without me!
Don't we all have days like that :) ?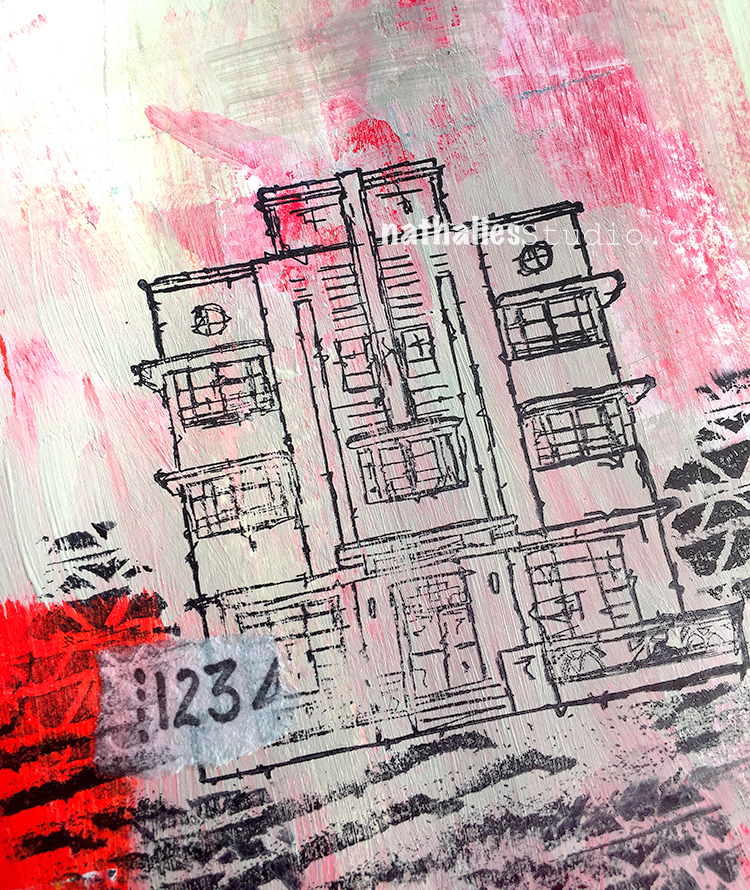 I used the numerals stamp from my Home is my Castle stamp set and stamped it on tape – love the look. I also stamped my art deco stamp from the Stroll Around the Block stamp set and then added some of the Cardboard stamps around it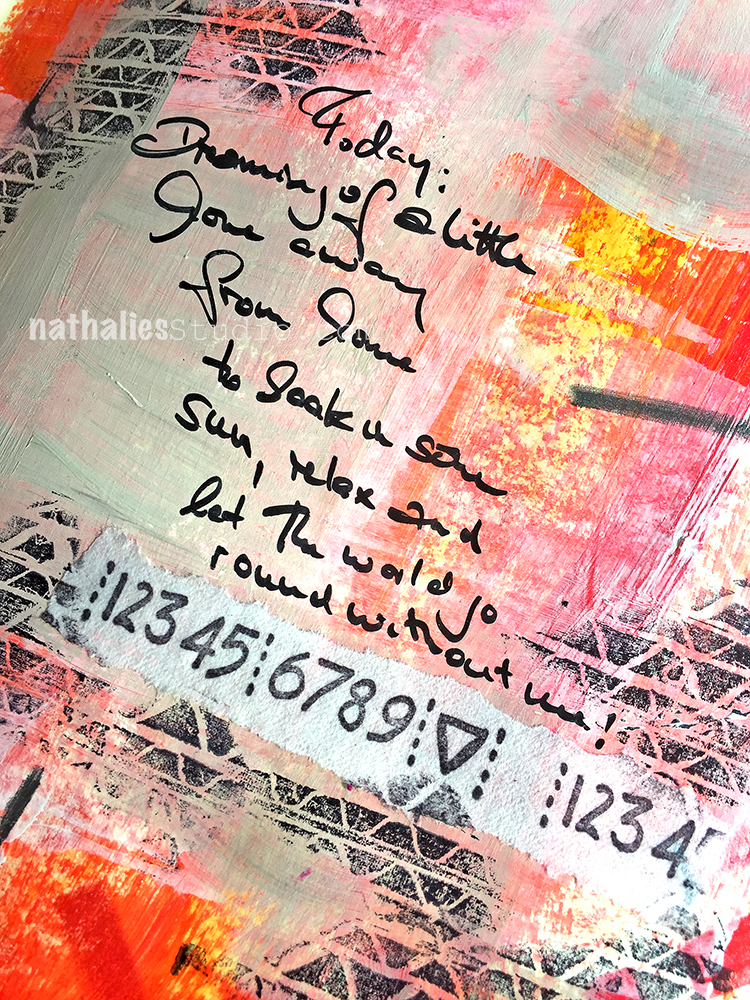 Some stenciling with the Chicago Stencil and some marks with a soft pencil. I love when the cardboard kind of looks as it comes out through a torn layer of paper, which can be easily achieved with those stamps by only partly inking and stamping them.
Here are some of the supplies I used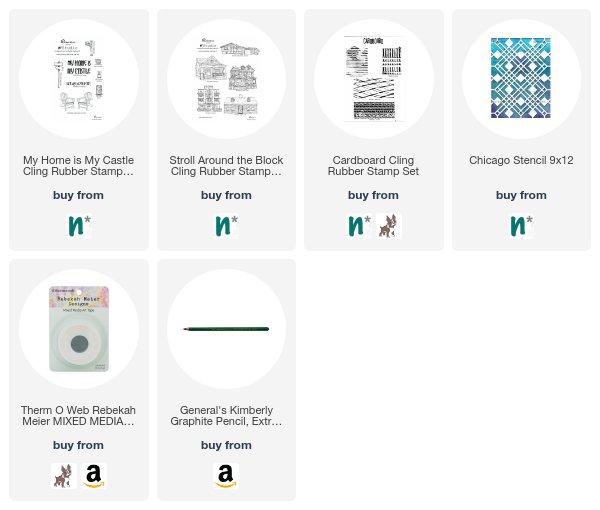 Wishing you a wonderful Monday!