Journaling says: I am not interested in competing with anyone. I hope we make it all.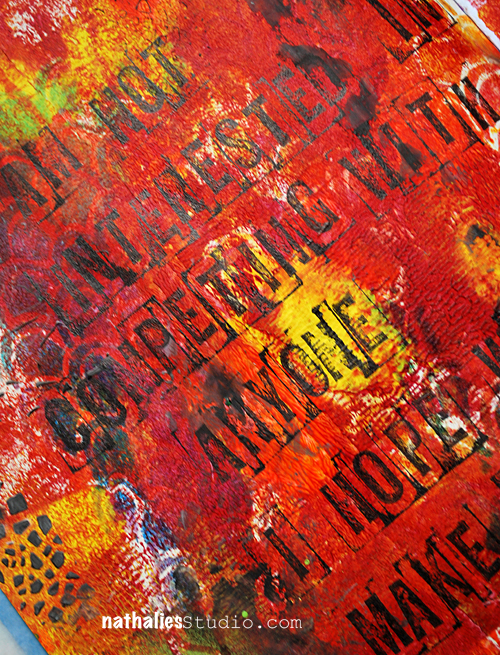 had a good time playing with heavy body acrylic paint to get a nice background texture. Used Flexible Modeling Paste with black over my Crackle Stencil and green Spray Paint over Jessica Sporn's Leave Stencil. Here is a list of the materials I used:

Have a beautiful day!