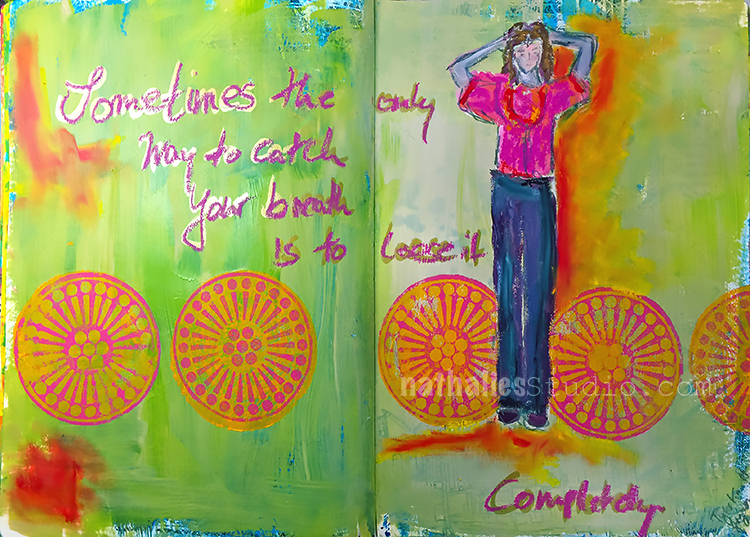 "sometimes the only way to catch your breath is to loose it completely."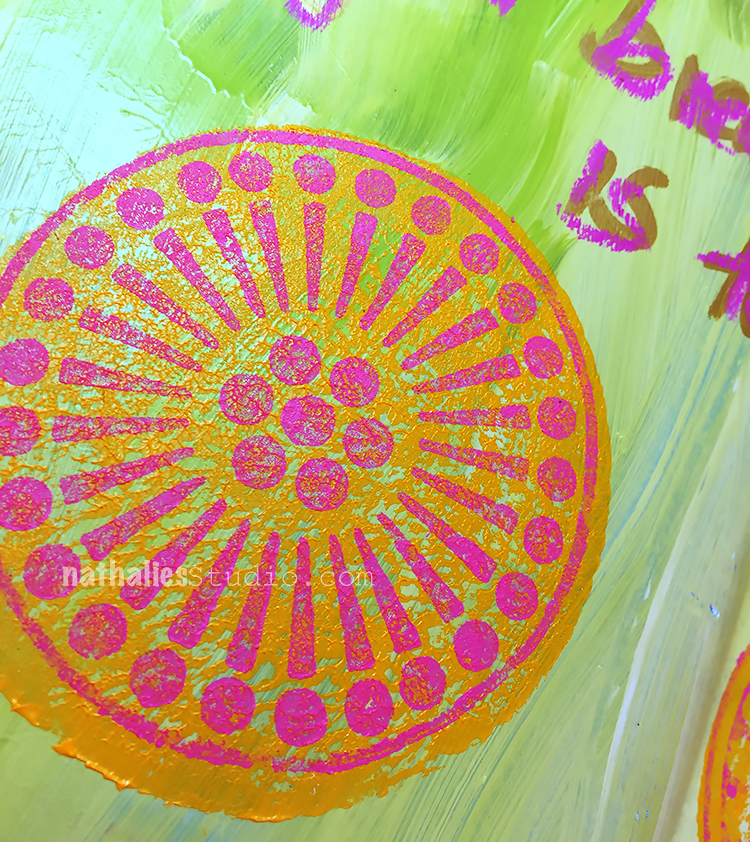 Love the the color combination -this makes me happy. I played with my new Grove Street Pos. + Neg. ArtFoamies and love the texture they created.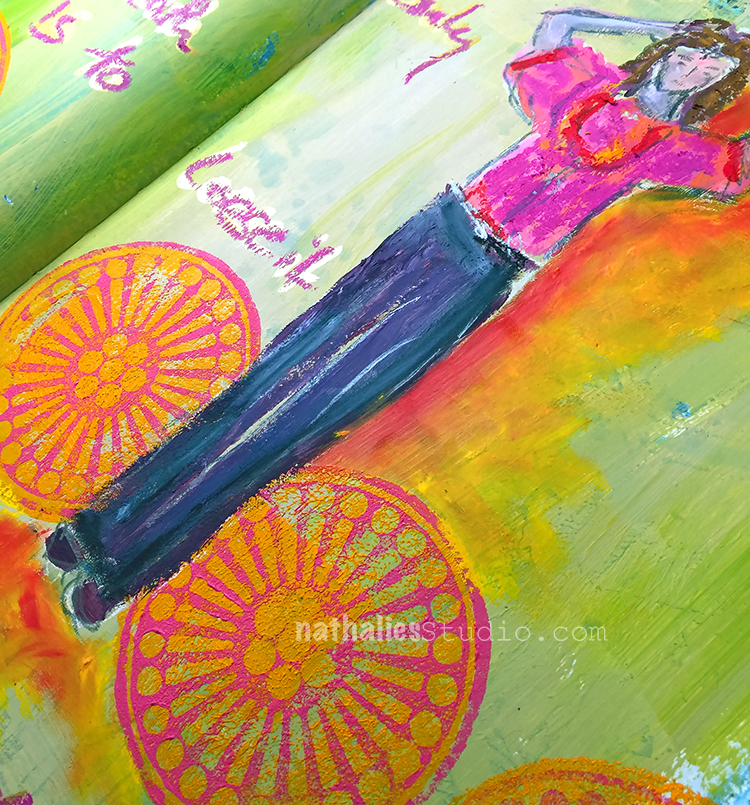 I painted the figure with Neopastels  and I love how they look together with the background I painted with acrylic paint.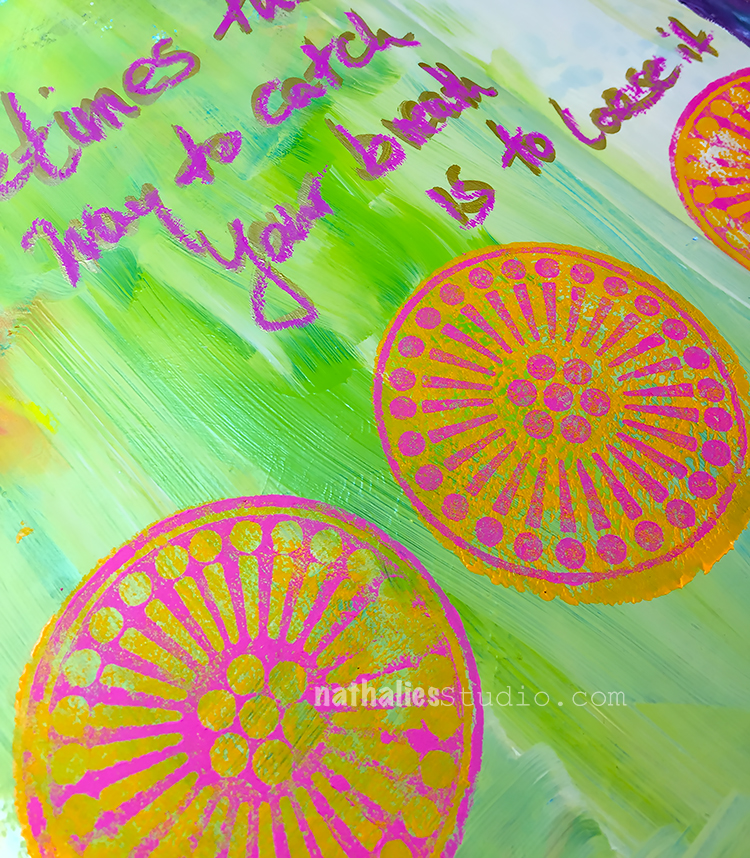 I am totally addicted to the neopastels and I am hoping that the big set will be somehow showing up in December ;) HINT HINT
Here are some of the supplies: