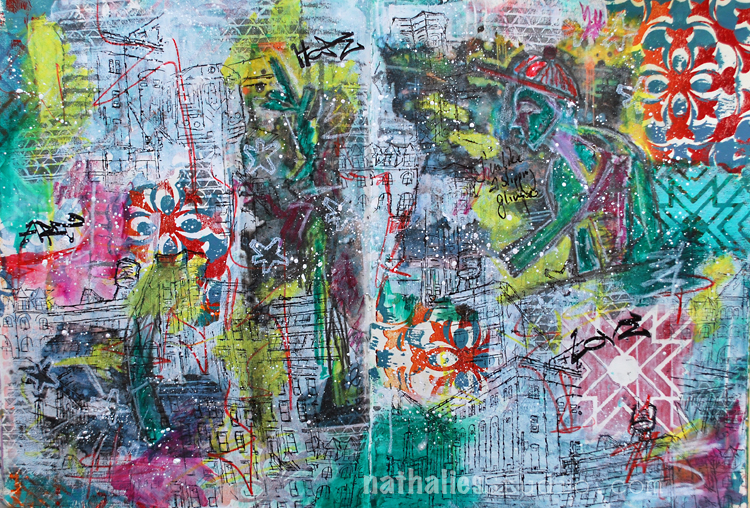 Each new glimpse is determined by many, many glimpses before. It's this glimpse which inspires you — like an occurrence. And I notice those are always my moment of having an idea that maybe I could start a painting… As a matter of fact, I'm really slipping, most of the time, into that glimpse. I'm like a slipping glimpser.
-Willem de Kooning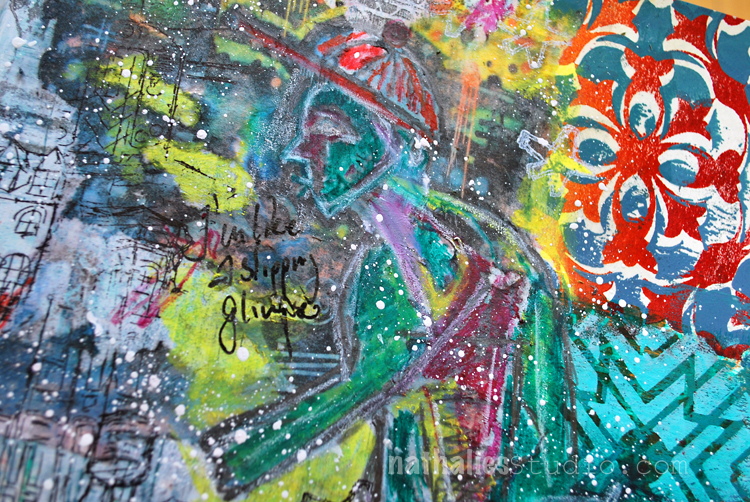 I had such a fun time playing with this spread. Some stamping with the Versailles and Toledo Foam Stamps and Acrylic Paint .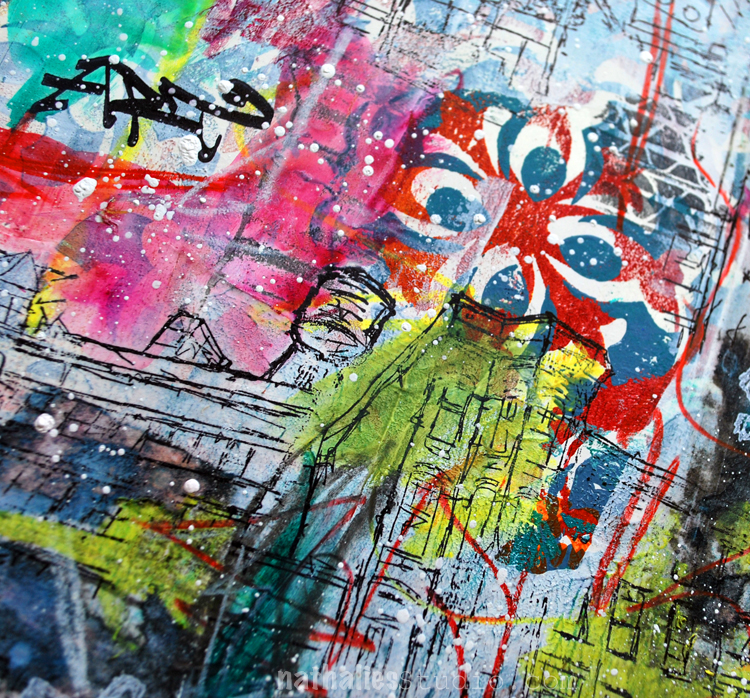 I transferred some parts of a photo of a graffiti wall I took in San Francisco with Gel Medium  and stamped in between with the Stroll Through The Hood 1 and Stroll Through the Hood 2 as well as the Cardboard Stamp Sets.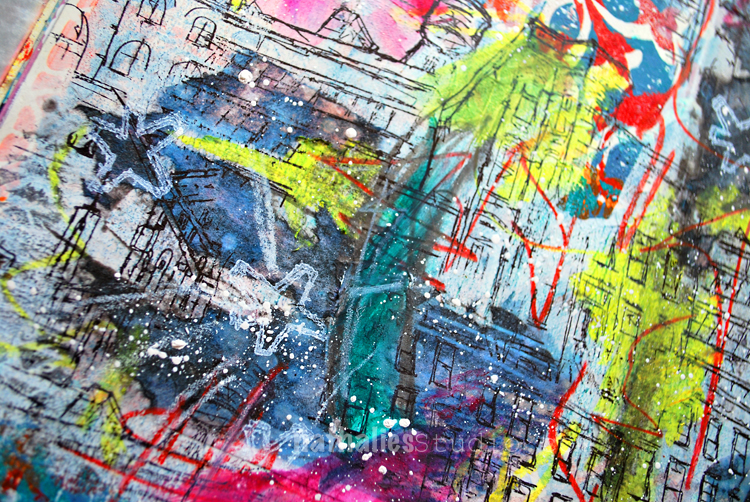 I also played with my newish Caran'd Ache Museum Aquarelle Pencils – I basically dipped them in water and then went to town creating color blocks and marks. LOVE how vibrant they are !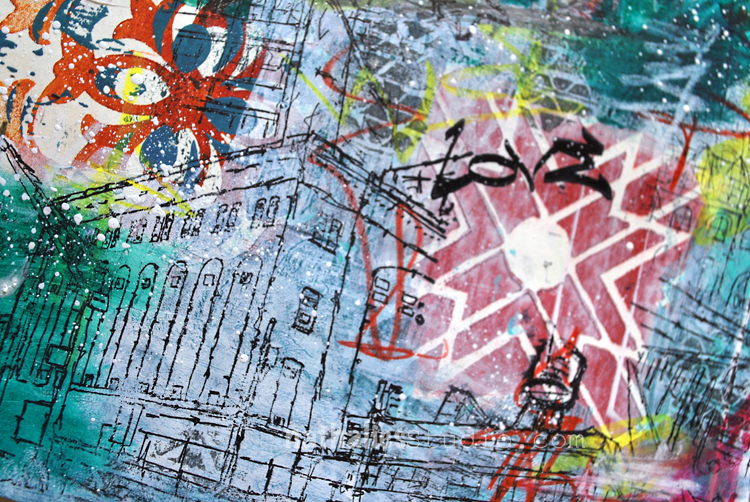 I love the grungy look of this spread – I am super happy how it turned out. Here are some of the supplies I used – some links are affiliate links