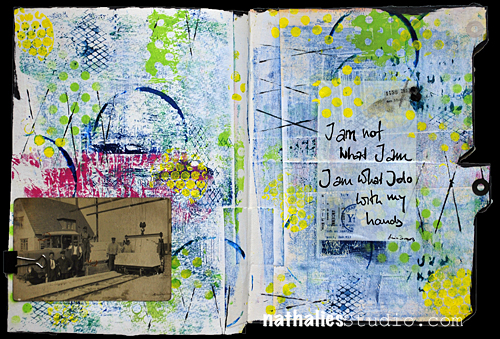 I am not what I am. I am what I do with my hands.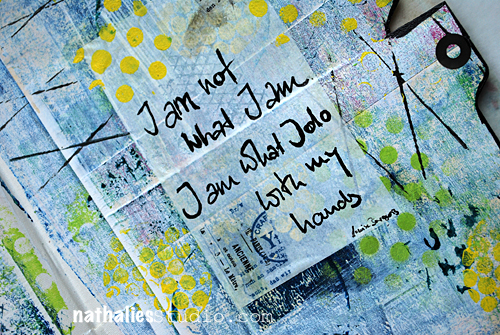 I used Acrylic Paints and my Stamps and Stencils and wrote the quote with Acrylic Inks onto a piece of washi paper. I found the photo many years ago at a flea market in Germany and I always wondered about the story behind it.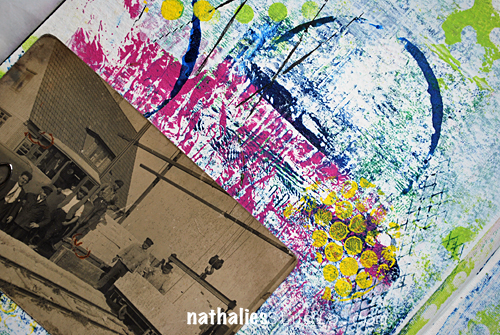 Here are some of the supplies I used:

Do old photos you see at a flea market intrigue you too?
Have a gorgeous day!